Meal Delivery Service Comparison: Which One Fits Your Needs?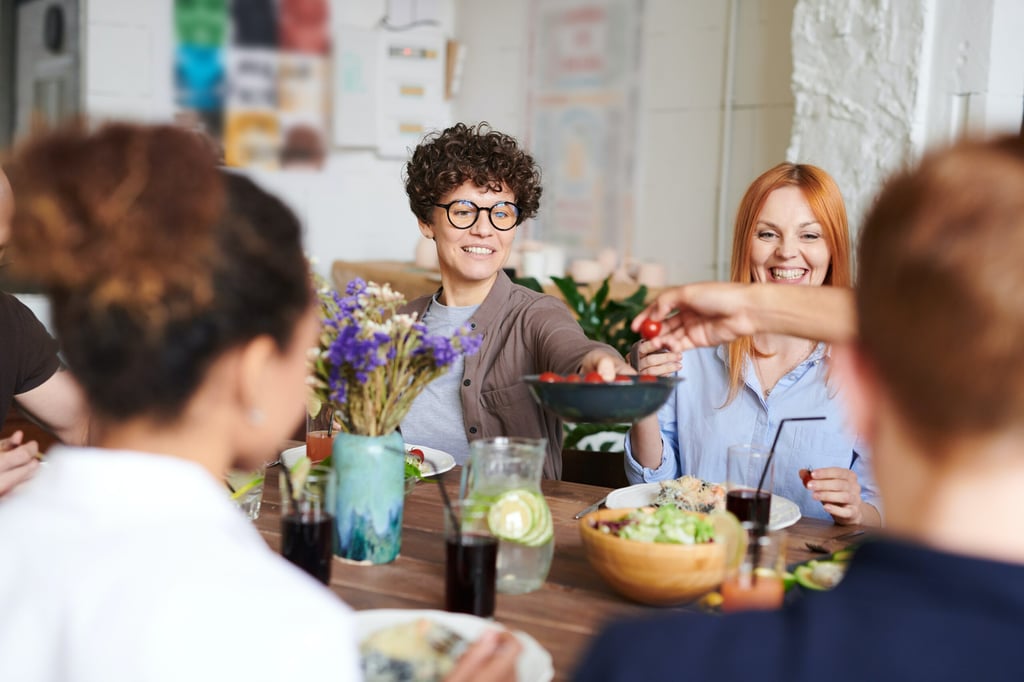 Over the past year and a half, many of our habits and routines have been disrupted, cast aside, or even neglected entirely. For some, the kitchen has become an escape – from baking sourdough baguettes to experimenting with home gardens. But for many of us, mealtime has become a source of stress. Navigating lines and shortages at grocery stores, struggling to find the energy to cook meals at home, and all too often, ending up swiping through delivery apps or rustling up a takeout menu. These solutions are not particularly sustainable. Ordering takeout gets expensive fast and contributes to families losing their quality time together, not to mention the incredible power for people to bond over shared family recipes and kitchen traditions. In fact, 77% of Americans would rather eat a home cooked meal than takeout, while 43% of Americans have made a resolution to begin cooking at home more often.
In light of this transition back into the kitchen, companies across the country are coming up with new and exciting ways to deliver meal kits right to your doorstep, often featuring customizable menus, fresh ingredients, and a major method of avoiding stress for you and your family, without running up a takeout bill or giving up on family time. Let's dive into what a meal kit is, what some of the leading options are out on the market, and run a meal kit comparison to see which type of box might be perfect for you! This meal delivery service comparison puts some of the most popular meal kits head-to-head, so you can figure out which might be the best fit for you.
What Is a Meal Kit?
Let's start simple – what is a meal kit? At its most basic, a meal kit is a box, usually delivered to your door chilled or refrigerated, that includes everything you'll need for one meal, a few meals, or a whole week's supply. There are so many benefits to a meal kit delivery service. As you can imagine, there are a ton of meal kits out there, each offering different menu options, different portion sizes, and different values that make for a busy landscape.
On one hand, that's great news! With all the competition, you're almost guaranteed to find a meal kit service that ticks all of your boxes at a great price for you and your family's budget. On the other hand, it can be tricky to navigate your way around all the options and land on the service that's right for you. In many cases, customers flip from one service to another, leading to a long list of accounts and passwords, confusing delivery schedules, and more clutter. Avoiding stress was the whole point of a meal kit, so why create more for yourself?
That's why we're here to help with a full comparison of meal kits, breaking down delivery service prices and meal kit features to help you decide on the perfect meal kit for you!
Meal Kit Feature Comparison: Main Features
The first thing you'll want to understand about a potential meal kit service is what features set them apart from their competition. This will help you understand what kind of meals they offer, how frequently they deliver, and if it's well-suited to your lifestyle and dietary preferences. You'll also want to consider the most important reasons behind your search for a meal kit to ensure any potential service is actually addressing a pain point in your day-to-day routine.
1. Gobble
Gobble is the ideal meal kit for busy couples, families, or individuals who crave the experience and taste of real, freshly prepared, homestyle meals, but want to avoid grocery shopping, spend less time in the kitchen, and reduce the stress of meal-prepping, menu planning, and cleanup.
Each week, Gobble offers over 15 menu options that go from fridge to table in 15 minutes, serving up a whole world's worth of flavor every week. Options vary from home-cooking classics to new and adventurous dishes, all featuring gourmet ingredients created by Gobble's executive chefs. Rather than just sourcing ingredients from the grocery store and dropping them in a box, each Gobble delivery features carefully prepared ingredients to reduce your time spent slicing and dicing, while still retaining maximum flavor and freshness.
Gobble is also known for its generous portions and signature ingredients that you won't find at the grocery store. These range from toppings like gochujang paste and furikake, to proteins like wagyu beef and cobia filets, to not-so-secret ingredients like ginger garlic confit and truffle butter that turn your home cooked dinner into a gourmet, restaurant-quality feast. Gobble also offers a spread of breakfasts, sides, salads, and desserts, allowing you to carefully tailor every delivery to suit your needs each week.
So whether you're a foodie looking for upscale ingredients pre-prepped for convenience, a busy parent who wants to reduce stress without giving up on family time, or an individual who wants a stress-free, guided, and expert-driven introduction to the kitchen, Gobble can work for just about everyone.
2. Sakara
Sakara is one of the most popular meal kit services out there, specializing in helping you skip the grocery store and dig right into chic, plant-based super-meals. Sakara is better suited for individuals with even less time available for cooking, but still have a desire to eat clean, healthy meals with none of the work.
You'll sign up for a 3-day or 5-day delivery, which includes breakfast, lunch, and dinner for each day. For example, a 3-day plan would include 9 meals in total. Each week, you'll choose from a menu of superfood-packed grain bowls, salads with diverse veggies and toppings, and flavorful breakfasts. You'll receive meals that are ready to be warmed up, and otherwise completely pre-made and assembled, which can lead to a less tasty meal in general. Sakara is great for individuals and families who love the idea of healthy eating, but have less than zero time to put into grocery shopping, planning menus, or cooking.
3. ButcherBox
On the flip side, ButcherBox is all about the meat! Boxes include grass-fed, sustainably sourced meat, from chicken and steaks, to pork and seafood. You'll still need to head to the grocery store for the other ingredients you'll need, but ButcherBox takes care of the protein. It's a great way to conveniently receive superb, high-quality meat without having to track it down at the store. ButcherBox is far from the most convenient meal delivery service, but for the carnivores and grill-lovers among us, it can be a great addition to any weekly menu.
For those who enjoy cooking with meat and appreciate the family time created around the grill on a summer's day, ButcherBox might just be perfect. Not everybody can easily shop for grass-fed, sustainably-raised meat products, so having somebody else do the work can be handy. Each box can include your custom selections from their vast menu, or let the pro's decide what to ship you based on your preferences. Either way, you'll build your weekly menu with these proteins as the spotlight.
Meal Kit Price Comparison: Plans & Pricing
Now that you're familiar with some of the most popular meal kit services out there, you'll want to understand the pricing behind each style of service and compare them to your current expenses when it comes to groceries, takeout, and restaurant meals. A meal kit cost comparison can help you determine which meal delivery service is right for you!
1. Gobble
Gobble's plans vary to fit the needs and size of your dinner table, available with servings for two, four, or many more, given that there is no cap on how many kits, sides, desserts, or breakfast dishes you can order in a given week. You're also free to choose meal kits from Gobble's Classic plan, as well as their Lean & Clean plan, without needing to commit to one or the other. Each week allows you to build a custom menu to fit your tastes and your needs, whether that means low-calorie, low-carb meals one week, and homestyle comfort food the next, or anything in between.
Each serving starts at $11.99, with additional premium options, side salads with customizable proteins, additional sides and extras, and gourmet desserts and breakfasts available to add on at any time. Considering the gourmet ingredients available and the prep work that goes into each kit, each meal is considerably cheaper than the average night out at a restaurant. Featuring flavors from Indonesia to Argentina, Gobble's weekly menu might even be more diverse than the spread of restaurants in your area!
2. Sakara
Sakara offers a customizable plan that allows you to select three-day or five-day boxes, with three meals for each day. Depending on your selections, Sakara ranges from $56 – $80 per day, which is a steep cost. However, when considering the quality of the ingredients and the work that Sakara puts into crafting each meal, it may be a sensible option for you.
3. ButcherBox
ButcherBox offers several plans that vary depending on size and selections. At the lowest end, a preset, non-customizable, classic box starts at $129, with no additions or upgrades. At the top end, a personalizable "big box" starts at $270 – and that's before any additions or upgraded items. If you're someone that shops for meat for a whole family, you'll likely find better prices at your typical grocery store, or a wholesaler like Costco. However, if you're after premium quality meat that's sustainably sourced, ButcherBox will probably beat the prices at a specialty butcher or premium market like Whole Foods.
What Is the Best Meal Delivery Service?
So, with all the information on the table, it's time to decide on the best meal delivery service for you. For those looking to invest more time into the kitchen and bring homemade meals to life from scratch, ButcherBox offers a great way to have top-quality meat delivered to your door. You'll have to brave the supermarket for the rest of your ingredients, but for meat-lovers, you can't beat the convenience and quality of ButcherBox.
For those where plant-based, healthy convenience is key, Sakara is likely the healthiest and best-tasting option for ready-made meals. Its pricing may seem overwhelming at first, but when compared to the store-bought costs for most of their top-shelf ingredients, it begins to seem a bit more sensible. In fact, many of Sakara's ingredients may not even be available at your local store! For the extremely busy, yet health oriented, Sakara can take all the guesswork out of clean eating.
On to our winner – Gobble. Gobble provides the best of both worlds, allowing you and your family to embrace home cooking, while avoiding the hassles of meal planning, shopping, messy prep work, and full-kitchen cleanup. Their diverse menu items go from fridge to table in just 15 minutes, allowing you to enjoy a fresh, home cooked meal, and still have plenty of time leftover for the more important parts of your day. And while the other services have largely offered the same plans and packages for years, Gobble is getting better every day, with new offerings like personalizable proteins, extensive sides and desserts, and more global flavors and gourmet ingredients than ever before.
A recent survey from PR Newswire revealed that our biggest food resolutions, in face of the ongoing pandemic, are:
-To eat healthier (53%)
-Eat less processed food (51%)
-Order less takeout (40%)
While a huge variety of meal kits solve one or two of these resolutions, Gobble is among the best positioned to solve all three, while allowing the kitchen to become one of your favorite places. Many meal services force you to choose between hours in the kitchen, or reducing it to a freezer and microwave – Gobble empowers you to enjoy the best of both worlds. So now that you've read through our meal delivery service comparison, you're probably feeling a little hungry – we don't blame you! Let's get cooking.
If you're looking for more options read our blog posts: