3 of the Best Low Carb Meal Delivery Kits to Try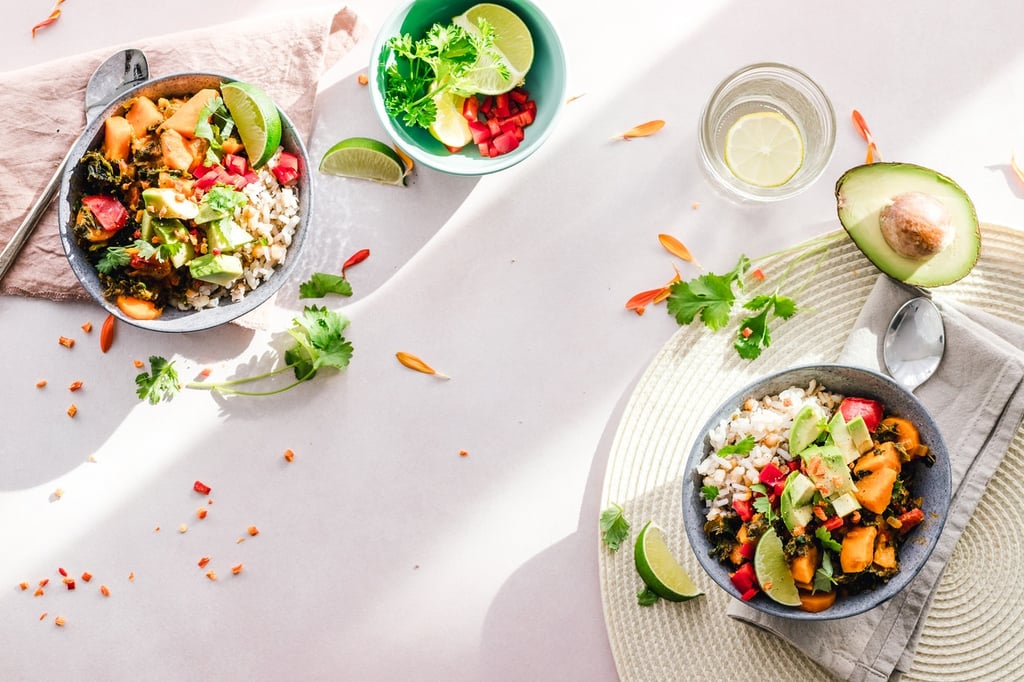 For people trying to lose weight or improve their nutrition, a low-carb diet can be a great place to start. Low-carb diets limit a person's intake of complex and simple carbohydrates to reduce water retention and assist with weight loss. Since most carbohydrates are instantly converted to sugar (which is then stored as fat), a low-carb diet is an excellent way to lose weight.
If you're starting a specialized diet, it can be difficult to plan and prepare meals that not only fit your specifications but are also tasty and nutritious. A low-carb meal kit delivery service can take the problem out of your hands by providing fresh, nutritional ingredients and easy-to-follow recipes that suit any skill level.
Features to Look For in a Low-Carb Meal Delivery Service
Thinking of starting a low-carb meal delivery service, but not sure which company to go with? Here are some features of low-carb meal delivery services you should consider when choosing the best delivery service for you.
Variety
Alternative diets like low-carb often lack variety. With meal kit delivery services they use tried-and-true recipes that fit your requirements without skimping on variety, tastes, or textures. A good low-carb meal kit delivery service provides customers with options, customizable meal plans, added extras, and flexibility in delivery.
Look for a low-carb meal kit delivery service with a wide recipe base and rotating recipe roster. You'll be able to pick and choose your meals every week without breaking your wallet or diet.
Preparation Time
Many people fail to stick with specific diets due to the preparation required. Specialized meals often require extra planning and preparation time, which can present a problem for busy customers.
A good low-carb meal delivery service is designed to solve this problem by ensuring that specially-crafted low-carb options are available for breakfast, lunch, and dinner.
Meal kit delivery also keeps preparation and cooking times to a minimum, which makes it easier for you to enjoy your specialized meals and reclaim your time.
Ingredients
When starting a specialized diet, you have to be careful. Many companies will claim to be low-carb or keto but include an excess of carb items in their meals, such as potatoes or rice. Make sure you read the ingredients and menu samples thoroughly before choosing the best low-carb meal kit delivery.
3 Low-Carb Meal Delivery Services Worth Trying
The options for low-carb meal delivery services are more varied than they were just a few years ago. Customers are able to choose from a variety of services that suit their needs, with different options like price, ease of cooking, and variety. Here are three different low-carb meal delivery services for you to think about.
1. Gobble
Gobble offers three meal plans: Classic, Lean and Clean, and Vegetarian. The Lean and Clean plan includes lean proteins, healthy fats, and delicious flavors in servings of no more than 600 calories, with none of the unnecessary starches or sugars.
You have the option to customize your meal kit delivery by opting for extras or double protein. You can pick and choose recipes from across our rotating recipe base to ensure variety.
Gobble's pre-prepared fresh sustainable produce is hand-selected and handled by our award-winning chefs. Meals are designed to go from kit to table in 15 minutes. Delivered to your door with recyclable ice packs to keep your ingredients fresh, Gobble provides a unique and tailored meal delivery kit service to make your life easier.
With Gobble, you can cancel or suspend your subscription at any time, which makes holidays and special occasions easy to manage. Gobble's meals start at $11.99 per serving and are available throughout most of the United States.
2. UberEats
UberEats is a delivery service that hires drivers to pick up and deliver food from participating restaurants. To order, all you need to do is go on their app, select the restaurant you want to purchase from, place your order, and wait for the food to arrive. For those looking for a low-carb diet, this allows you to find food in town that fits your specific dietary needs.
The cost of using UberEats varies. UberEats offers specials on certain restaurants now and then, lowering delivery costs, or sometimes free delivery. Knowing when to order your low-carb meal will also help keep your prices low. Avoid peak hours, and your service fees might be lower.
While you can subscribe for an Eat Pass, which is $9.99 per month for zero delivery fees, and the occasional promotional savings, you are not guaranteed a consistent price per meal.
3. Paleo On The Go
If you're looking to start a paleo diet then try Paleo On The Go. You get to pick your meals from a che-curated menu and then it gets delivered to your door. This low-carb meal delivery option offers frozen meals that can be heated in in minutes. And they deliver to all 50 states.
Not only are they paleo but also AIP-compliant, which means that their meals contain no gluten, grains, dairy, eggs, nuts, seeds, sugar, nightshade, coffee, or artificial sweeteners.
You can build a box of 8, 12, or 16 items that can be delivered every 2, 3, or 8 weeks. There is an order minimum of $99 plus shipping, and meals start at$15.93 per serving.
What Low Carb Meal Kit Will You Choose?
Low-carb meal kit delivery services can take the stress of meal planning out of your hands and can cater to any budget. Delivered straight to your door, Gobble's delicious, no-fuss meal kits do all the hard work for you, so you can relax and enjoy your low-carb meals in less time than it takes to drive to the grocery store.So if you're ready to start your low-carb journey with all of the benefits and none of the stress.