Best Vegetarian Meal Delivery Services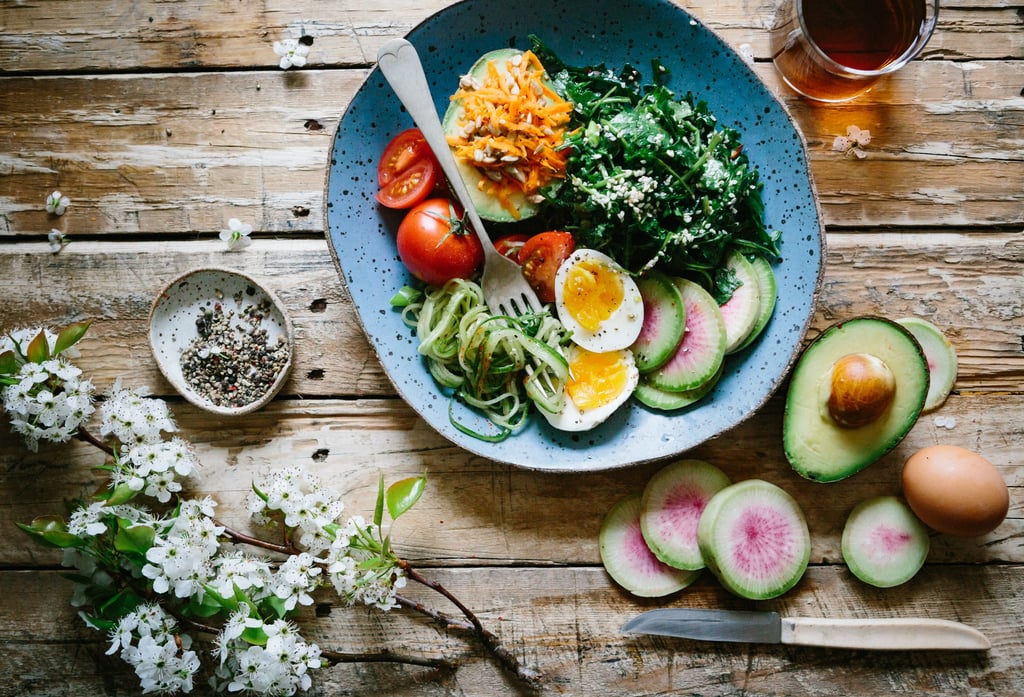 Want to improve your health and help the planet at the same time? You might want to consider becoming a vegetarian. Switching to a vegetarian diet isn't difficult, but many people don't know where to start or feel like they don't have enough time to properly plan and prepare meatless meals. This is where the vegetarian meal delivery services come in.
What to Look for in a Vegetarian Meal Delivery
With so many options available, it can be difficult to know how to go about choosing the best vegetarian meal delivery service for you. Here are some things you should look for when choosing your service.
Rotating Menu Options
Just because you've cut out meat doesn't mean that you have to have limited options. The best vegetarian meal delivery services cater to a wide range of dietary needs, including diabetic, dairy-free, and nut allergies, and can substitute ingredients to cater to your tastes.
Quality Ingredients
One of the priorities for consumers is the provision of good, fresh food that can nourish and satisfy them, all while providing plenty of variety. Look for services that emphasize fresh ingredients and sustainably sourced produce that tastes delicious and is good for the earth as well.
Flexibility
If you're going on holiday, the last thing you want to be thinking about is your meal kit delivery being left outside for days. Many vegetarian meal delivery services offer an option to skip a week or pause your subscription until you're ready to come back.
3 Vegetarian Meal Delivery Services to Consider
You're wondering to yourself, "what is the best meal delivery service for vegetarians?" Every vegetarian meal delivery service has a different style that is designed to suit all kinds of dietary preferences and lifestyle requirements. If you're not sure about which vegetarian meal delivery is for you, we've got you covered! Here are some of the best vegetarian meal delivery services on the market for you to choose from.
Gobble
If you're someone who wants sustainably sourced produce and hand-crafted recipes, look no further than Gobble. A team of professional chefs designs and prepares each recipe – no more chopping, measuring, or guesswork! Gobble delivers "almost-ready" meal kits that go from package to table in 15 minutes. Apart from the Vegetarian plan, Gobble provides a vegetarian meal kit plan.
Pros of Gobble
With functionality and time management in mind, Gobble's recipes are designed to be ready in 15 minutes from kit to table. Gobble's expert chefs handle the carefully prepped, quality ingredients to deliver a consistently excellent standard every time. With three plans to choose from and 29 weekly recipes, Gobble can easily cater to common dietary requirements like dairy-free, gluten-free, and vegetarian.
Cons of Gobble
Gobble's unique sourcing methods and focus on the quality of their meal kit's produce means that the plans are at a more exclusive price-point than other vegetarian meal kit delivery services. Meals start at $11.99 per serving. While Gobble ships to most locations in the U.S., it does not deliver to Nebraska or South Dakota.
DoorDash
If you don't have the time to cook, DoorDash is a quick way to get a vegetarian meal delivery ordered and on the table within an hour. From fast food to sit-down restaurants, to convenience stores, DoorDash provides a variety of options for you to choose from. When purchasing food from DoorDash you can track your order on the map, with regular updates about its status.
Pros of DoorDash
If you don't have the time to cook, DoorDash is a quick way to get a meal on the table. From fast food to sit-down restaurants, to convenience stores, DoorDash provides a variety of options for you to choose from. DoorDash also has an option for pickup, if you'd rather swing by and grab your meal to avoid the delivery fee, but don't want to deal with ordering and waiting inside the restaurant itself.
Cons of DoorDash
The biggest con of DoorDash is the price. Fees add up fast. Delivery and service fees vary depending on where you're ordering from, and what time of day it is. There's a reason most people don't eat at restaurants every day of the week. Between DoorDash fees and restaurant prices, using this service on a regular basis may not be sustainable for everyone.
Additionally, while people in urban areas have a lot of choices when it comes to DoorDash, those in smaller towns or rural areas might be at a disadvantage. If you don't have a lot of variety of restaurants where you live, then you won't have variety in your DoorDash choices. This can make it especially difficult when you're trying to maintain a healthy, meat-free diet.
Instacart
Instacart is a service that allows you to order your groceries online, and have them delivered to your door by an Instacart employee. It is is available across the country and works in conjunction with many major retailers such as Costco, ALDI, Sam's Club, CVS, and more.
Pros of Instacart
For people who want to cook their own vegetarian meals, but don't have the time to make it to the store, Instacart can provide a solution. You can order groceries, have them delivered, and cook your meals without having to step inside a store. The user interface is easy to understand and provides a selection that is up-to-date and accurate to what's available in the store. If you live in an area with a Costco, you can use Instacart to pick up groceries, even if you are not a member.
Cons of Instacart
While Instacart gives you the convenience of saving a trip to the grocery store, it doesn't have the same convenience a meal delivery service does. It's still up to you to find the ingredients you need and make the meal yourself. If you're cooking vegetarian food, fresh fruits, and vegetables are crucial, and you will have to rely on the store to pick them for you, which leaves you at risk of receiving suboptimal produce.
Consider the price. With Instacart, you're paying a delivery fee, and it is also encouraged that you tip your driver. The prices for the items you buy might also be slightly more than in-store. Instacart is good for when you're in a tight spot, but you'll need to evaluate your budget to see if it's something you can use often.
Daily Harvest
Daily Harvest is a vegetarian meal delivery service that delivers across most of the United States. All food from Daily Harvest is plant-based and gluten-free, as well as free of additives and preservatives. To receive Daily Harvest, you choose a plan, and then pick items from over 80 available snacks, smoothies, and meals.
Pros of Daily Harvest
When it comes to vegetarian meals, Daily Harvest has you covered. Everything you order with Daily Harvest is going to be vegan and gluten-free, and 95% of Daily Harvest's ingredients are organic. Daily Harvest's meals arrive at your door frozen and can last for several months in your freezer. Additionally, Daily Harvest's meals require minimal preparation or additional ingredients.
Cons of Daily Harvest
Compared to other meal delivery kits, a Daily Harvest meal might not be filling for everyone, and isn't suitable for people with certain food allergies or intolerances. If you're used to eating a lot of dairy, Daily Harvest isn't going to cut it for you. As for the cost, due to the nature of its ingredients, Daily Harvest will run you more than some of its competitors, while not providing smaller portions.
Pick the Best Service For Your Needs
No matter what anyone says, the best vegetarian meal service is the one that ticks all the boxes for you. Gobble offers the best quality for the price when it comes to vegetarian meal kit delivery. So what are you waiting for?
For more tips on eating a vegetarian diet read How to Go Vegetarian.