Meal Delivery Gift Cards: Give the Gift of Food
​​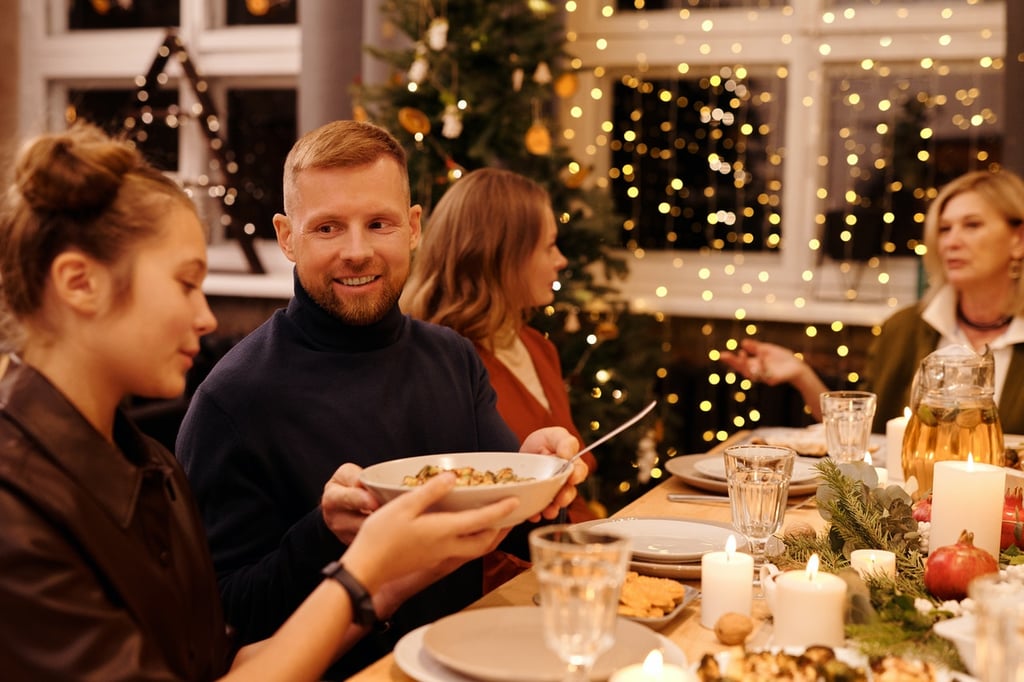 With the holiday season on the way, many people are looking for the perfect gift for their loved ones. If you are having a difficult time finding a gift, consider something practical and considerate like a meal delivery stocked with their favorite meals.
We all know that work can make it difficult for people to find the time to cook a nutritional and delicious meal. Your family and friends may benefit from the gift of a meal delivered to their door. With meal delivery gift cards you can give the gift of food.
Why Send A Meal As A Gift? 
Grocery shopping, dicing, and measuring ingredients for a meal can be time-consuming and inconvenient, especially if you have a hectic work schedule. By delivering a loved one a fresh meal it saves them time by eliminating the lengthy preparation process.
Who Should You Send Meal Delivery Gift Cards To? 
Food is a common language that everyone understands. You can never go wrong with a meal delivery gift card. Here are some people who may benefit from your gift:
New parents
After the birth of a baby parents want all the time they can get with their little one. A meal delivery gift for new parents allows them to eliminate food prep, cooking, and clean up so that they can spend more time focused on their child.
Working friends
If you have a friend with a busy job, a meal delivery is a great way to help take a load off their shoulders.
Seniors
Meal delivery gifts are great for seniors who may have trouble dealing with extensive meal preparation.
Anyone in a relationship
Whether it is for your significant other or a family member, a nice meal in the fridge could be a great way to show them you care.
Who Offers Meal Delivery Gift Cards?
Meal delivery allows people to enjoy a terrific dining experience with minimal stress. We've compiled a selection of the finest meal delivery services below, designed to provide the most convenient experience possible.
1. Gobble
Gobble offers a variety of options for those who want to send a meal kit as a gift. Gobble's meal kit gift cards make cooking fast and easy. Select your meal and the ingredients will arrive peeled, sliced, measured, and marinated. You or your gift recipient can enjoy them in 15 minutes or less.
Choose from one of the three meal kit options: Classic, Lean & Clean, or Vegetarian.Classic Gobble includes a variety of healthy meals that you can cook fast. Enjoy a selection of main dishes, sides, and desserts that can fit the pallet of any eater.The Lean and Clean plan includes lean proteins and is free of filler grains. At 600 calories or less, this plan is perfect for anyone on a diet.
Among the meal plans are many vegetarian options. Unlike other meal services, whose vegetarian offerings can be starch-heavy, Gobble commits to providing fresh fruits, vegetables, and protein to our customers.
With Gobble's meal kit gift cards, you can speed up your cooking while also giving yourself time to relax. If the gift card is for someone else in your life, they'll be overjoyed with the ease of a meal kit. And their packaging method ensures that your Gobble box stays fresh for up to 72 hours without losing its flavor.
2. InstaCart
If you prefer to send the gift of groceries then InstaCard is a great option. Sending a loved one an InstaCart gift card allows them to shop from their favorite local stores without leaving their house.
3. DoorDash
An easy gift for friends, family, clients, or coworkers is a DoorDash gift card. They can order their favorite meal from a local restaurant without the hassle of picking it up themselves.
The Perfect Gift for Food Lovers 
Your foodie friends and family will smile ear-to-ear when they receive a gift card for a meal delivery service, especially just in time for the holidays. Who doesn't like to see someone light up when they open a gift? A meal delivery gift card will send a well-prepared and packaged meal to your dedicated food lover.