The 3 Best Meal Delivery For Seniors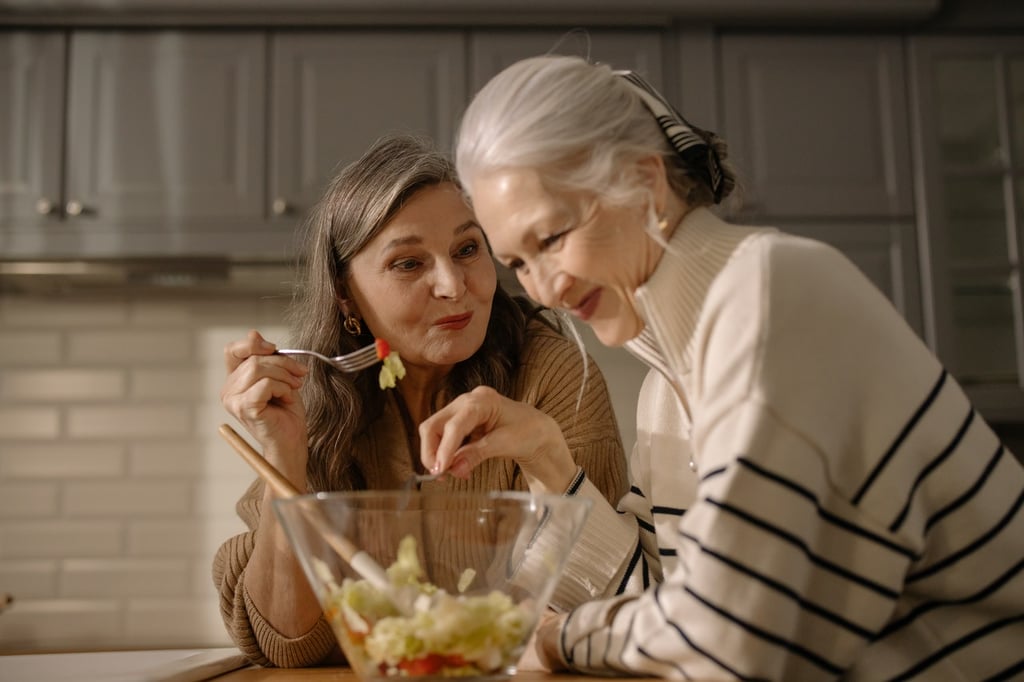 According to the U.S. Census Bureau, the number of seniors aged 65 and over is projected to double by the year 2050.
Many seniors prefer to cook for themselves because it helps them to maintain their independence. But with a growing number of services available, home delivered meals for seniors are becoming one of the easiest ways to ensure that seniors eat well and stay healthy.
It is not surprising that many seniors are concerned about their health and are looking for ways to improve it. Meal delivery for seniors is becoming one of the most popular ways for seniors to take control of their health and wellness. And is a great option for seniors who live in remote areas or who may have limited mobility.
Finding the right meal delivery service will depend on many factors, such as the senior's dietary preferences, the cost of the service, and the frequency of meal delivery.
What Are The Best Meal Delivery Services for Seniors?
The first thing to consider when choosing a meal delivery service is the senior's particular dietary needs or restrictions. This includes food allergies, lactose intolerance, diabetes, gluten-free, low-sodium, vegetarian, and even vegan options.
Many meal delivery services for seniors offer a wide array of meal plans that can accommodate seniors with different activity levels. Some companies specialize in delivering chef-prepared meals, which can be very helpful for seniors who have mobility issues.
Finally, it is important to find home delivered meals for seniors that can deliver meals to their door on a schedule that's appropriate for their lifestyle. Many services offer lunch and dinner plans that get delivered daily, while others offer weekend meal delivery to help seniors plan their weekly meals in advance.
3 Options For Food Delivery For Seniors
If you're looking for meal delivery for seniors that has a wide range of options to accommodate them with different dietary needs, a convenient delivery schedule, and is reasonably priced, check out these three services.
1. Meal Kit: Gobble
Gobble is the perfect home-delivered meal for seniors, offering nutritious, home-cooked meals by local chefs that only take 15 minutes to prepare. The following are some of the benefits you will find when you get your subscription:
Variety: It is important to have enough variety in your diet, especially if you have dietary restrictions or are on a specialized diet. With us, you can easily switch up your weekly meal plan with different recipes.
Convenience: Home-cooked meals that are healthy and fresh. We also accommodate dietary restrictions and food allergies.
Affordability: We provide affordable meal plans that you can customize to your needs and budget.
Fun: Great way for seniors to try new recipes and discover new food combinations.
Flexibility: Customized to fit the senior's needs.
Quality: Our meals are free of antibiotics, hormones, and GMO's. We ensure that the food is fresh and healthy, and we deliver the meals on a consistent basis.
2. Grocery Delivery: Instacart
Instacart is an online grocery delivery service that allows you to order your groceries online in the comfort of your own home. Here are some of Instacart benefits:
Easy to use: Instacart is convenient, easy to use, and have the groceries delivered to your door in as little as one hour.
Convenient: The best part about Instacart is the fact that you can have your groceries delivered to your home or have a personal shopper pick them out for you.
Affordable: Instacart offers a wide variety of fresh and healthy groceries and delivers them at a reasonable price.
Healthy: All the groceries are fresh, high-quality, and from stores, you are already used to.
Easy to cancel: You can cancel your order at any time before the shopper begins shopping.
Variety: You can choose the type of groceries you want to be delivered and have a variety of options.
3. Prepared Meal Delivery: Silver Cuisine
Silver Cuisine provides frozen meals designed for adults age 50 and older with a variety of nutritious meals that are delivered right to your door. Some of the benefits include:
Convenience: Silver Cuisine offers convenient meal delivery that is easy to use and is great for seniors who do not have the time or ability to cook.
Variety: Silver Cuisine offers a wide variety of frozen meals that is easy to customize to your preferences.
Budget-Friendly: Silver Cuisine offers a variety of meal plans at affordable prices.
Our Advice to Seniors
Keep in mind that there are many things seniors can do to improve their health and stay active. Making small changes to their daily schedule will go a long way to ensure that they take care of their well-being.
Eating healthy is one of the most important ways to improve your health and stay active. Many seniors are concerned about what to eat, and with meal delivery for seniors available, it is easier than ever to eat well.
Exercise is also an important part of staying healthy. Many seniors have limited mobility, but it is important for them to try new things to keep their minds active and to strengthen their bodies. Just a few minutes of stretching a day will help improve their health.
Getting enough sleep is also an important part of staying healthy. Seniors should aim to get seven to nine hours of sleep each night to ensure that they wake up feeling refreshed and ready to take on the day.
Try Meal Delivery Services For The Elderly Today
When it comes to the meal delivery for seniors, they have a lot of options to choose from. Whether they are looking for a chef-prepared meal, a convenient delivery schedule, or a way to save money, there is a service out there that can help them.
If you want to learn more about meal delivery services, check out our blog posts Benefits of Meal Kit Delivery Services and Meal Delivery Service Comparison: Which One Fits Your Needs.
If you are a senior looking for a new way to improve your health and stay active, try Gobble food delivery for seniors today. You can choose from a variety of meal plans that are customized to fit your dietary needs and preferences, all ready to eat in 15 minutes or less!