Seasonal Eating: Benefits, First Steps, and Food Choices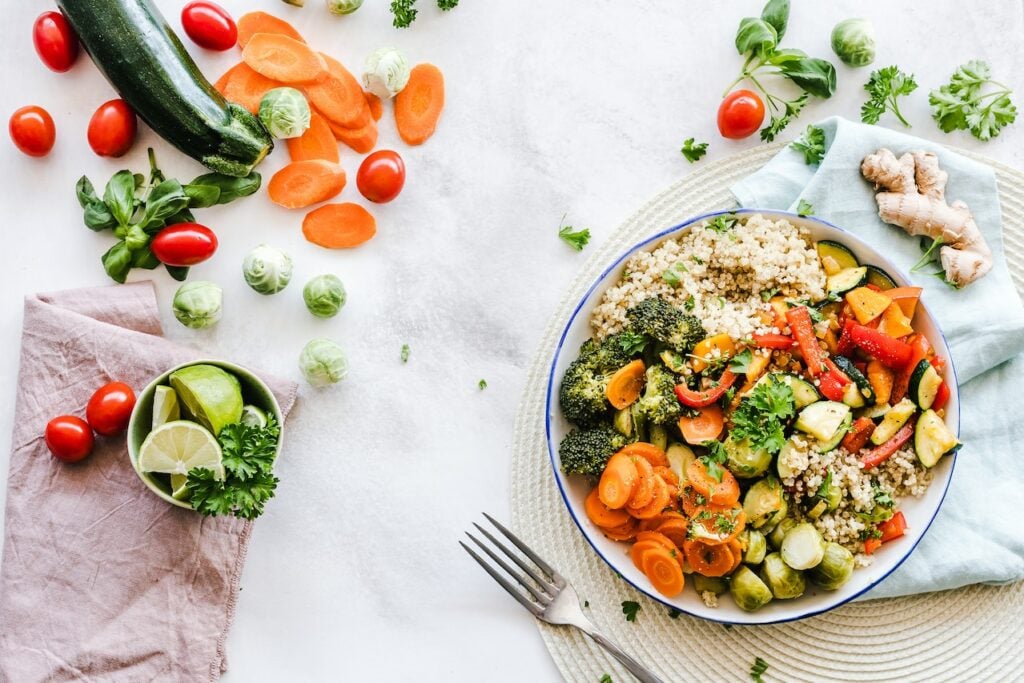 If you've ever walked into the grocery store and felt overwhelmed, you're not alone. There are so many different options and it can be hard to know which foods are the right choice. Filling your plate is a decision that can impact both your physical and mental health, so it's essential to make sure that you're nourishing your body and eating the right foods.
There are a few different methods you can use to ensure that you're eating healthy and feeling good about your food choices. At Gobble, we've seen the true benefits of eating seasonally.
Seasonal Eating Guide
Eating with the seasons means taking advantage of the foods that are at their best during different points in the year. However, if you're wondering how to eat seasonally, you're not alone.
Eating seasonally is the perfect opportunity to eat delicious foods, have healthy options, and feel good about what's on your plate. There are so many benefits when it comes to eating with the seasons, so let's dive into our seasonal eating guide and discuss some of the reasons why so many are choosing this method.
The Benefits of Eating Seasonally
We'll go over a few different benefits of eating seasonally, but know that there are numerous reasons why people eat this way. You can still eat the foods you enjoy when using a seasonal method!
You'll Be Eating Fresh Ingredients
Eating seasonally means that your plate will be full of fresh ingredients that haven't been frozen for months. Choosing fresh ingredients means that you'll be getting important nutrients and won't have to worry about when your food was harvested. Prioritizing fresh foods is one of the best ways to make sure you're getting core nutrients.
Choosing fresh ingredients can be confusing at first, so check out our blog post How To Select Fresh Ingredients to learn more.
You Can Get Creative
Eating seasonally can present some unique challenges, but it's also an opportunity to be creative and try out new recipes. Having a food routine can be important, but variety is a pillar of health. Shaking it up and trying new recipes is a great way to take advantage of seasonal ingredients and add some diversity to your diet.
Some people think that eating this way means giving up restaurants. This is definitely not the case and finding the right seasonal eating guide can help you with the transition. There are many different restaurants that present a seasonal menu, so consider researching some options in your area.
You'll Help Take Care of the Environment
Did you know that eating seasonally also benefits the planet? Certain chemicals are often added to foods in order to preserve them. These chemicals can be dangerous for the planet (and also for humans!) so seasonal eating is a great way to make sure that your food is fresh and not covered in preservatives.
How to Eat Seasonally
Eating with the seasons can actually be quite simple. Here are some tips.
Research Growing Cycles
Knowledge is power! Learning about the growing cycles of different foods is a great way to make sure that you're purchasing the right things at the right times. Researching various seasons is a great way to start!
Check out our different seasonal eating guides:
● Fall Fruits And Vegetables To Try
● Summer Fruit And Vegetables: Eating With The Seasons
● Spring Fruits And Vegetables: Seasonal Produce Guide
● Winter Fruits And Vegetables: What's In Season
Set Goals
Making a list of goals for yourself is a great way to make sure that you're on the right track when it comes to seasonal eating. If you're wanting to lose weight or save money, then keeping those goals in mind will be helpful when doing your grocery shopping.
Plan Ahead
Sometimes eating with the seasons requires some planning. If you know that a certain vegetable will be at its prime, consider intentionally planning some meals that will incorporate the seasonal ingredient. Making a meal plan and sticking to it can provide you with accountability and encouragement to eat seasonally. You can also find ways to make your food last longer, check out this blog post Produce Storage Guide: How To Keep Fruits and Vegetables Fresh for tips.
Be Intentional
This may not always be the most convenient option, but it's worth it. Being intentional is a great way to make sure that you're on the right track and that you're purchasing foods that are optimal.
Choosing Seasonal Eating
Seasonal eating is ideal for so many different reasons. Focusing on your plate is a great way to take advantage of the health benefits of food and make sure that you're purchasing ingredients when they're at their best. Learning how to eat seasonally doesn't have to be complicated.
Choosing to eat seasonally shouldn't be restrictive. Instead, it should empower you to make healthy choices and be intentional at the grocery store. If you're worried about starting to eat seasonally, think about a few small steps that you can take.
Food is so important, but not all food is created equal. Eating with the seasons is an excellent way to take care of your body, help the environment, and achieve health goals. If you want to take the planning out of seasonal eating then try a meal kit delivery service. Gobble provides new menus each week with fresh ingredients from the season.