How To Select Fresh Ingredients: Key Nutritional Benefits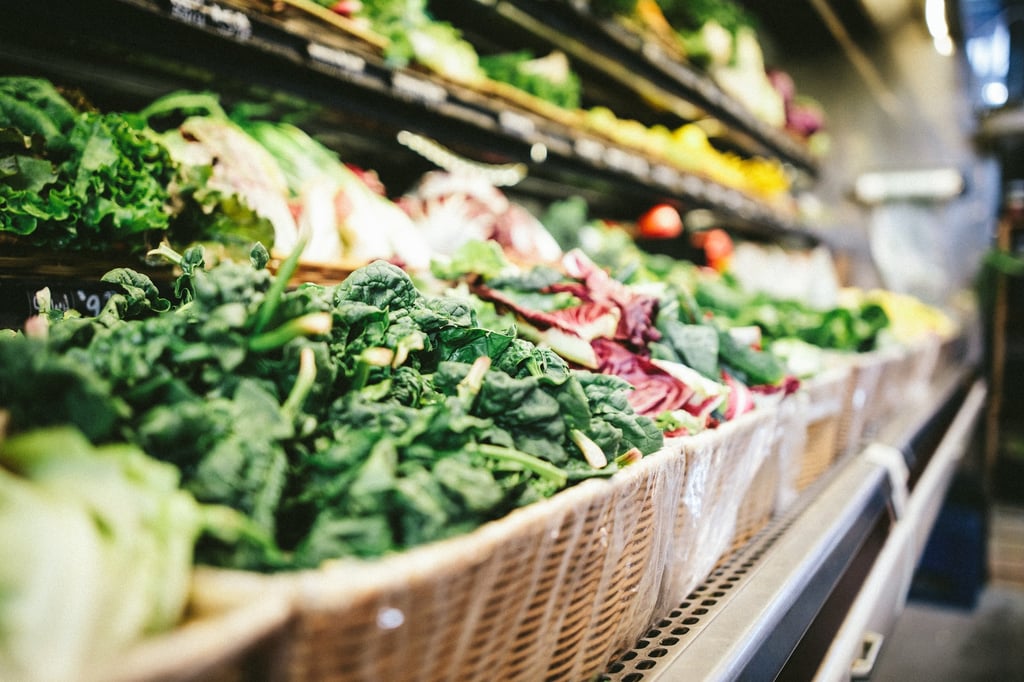 What is the importance of using fresh food? Using fresh ingredients has nutritional benefits, including:
-Being free of harmful chemicals, additives, and preservatives
-Being rich in essential nutrients and vitamins necessary to keep your body functioning
-Certain processing techniques, such as trans fat and added sugar, can lead to obesity and health problems
-Fresh ingredients keep your food as close to its healthy, natural state as possible
What Are Fresh Ingredients?
Fresh ingredients are those that have not been processed or have added chemicals to prevent spoiling. These ingredients have many benefits, not only for you and your family, but also for the environment.
Benefits Of Fresh Food
Good for You
Frozen fruits and vegetables lose some of their antioxidants when frozen. During the freezing process frozen vegetables are blanched, which can destroy up to 80% of the original nutrients of your veggies, according to Healthline.
It Is Safer
Getting fresh food is essential for your and your family's safety. According to the USDA food cannot be left out for longer than two hours before bacteria begins to grow. If the temperature is above 90 degrees, that time is cut in half. When people aren't certified or trained to handle food, the risk to the consumer grows exponentially.
Companies like Gobble, which is a food delivery service, have a commitment to food safety. They have trained professionals who select ripe and fresh ingredients that you can prepare for dinner each night, leading to a safer and healthy meal.
Good for the Environment
Choosing fresh ingredients is also better for the environment. You support local farms and farmers by choosing fresh produce and meat products. Processing meat produces harmful chemicals that get put back into the environment, so by supporting local farmers you're protecting the Earth.
Supporting local farmers means more humane treatment of animals and more ethical practices. Gobble has an Animal Welfare Policy, which is committed to:
● Cage-Free Eggs
● Hormone and Antibiotic Free Chicken
● Hormone Free Pork
● Sustainably Wild-Caught and Farm-Raised Seafood
● Wild Caught Seafood that is Marine Stewardship Council Certified
● Farm-Raised Seafood that is Best Aquaculture Practices Certified
● Salmon is Global GAP certified and produced with no antibiotics or GMOs
● Beef is grass-fed for the majority of its life, and finished on grain for the last few months
● Dairy products are sourced from hormone-free cows
Good for Your Wallet
Fresh ingredients are cheaper than buying prepared food. With inflation skyrocketing in the United States and around the world, the average cost of an inexpensive restaurant meal is approaching $20 in many cities, according to Numbeo. And that does not even include delivery costs, which can be another 20-30% extra.
Contrasting that with Gobble, where for your first delivery you could get 6 meals for 36 dollars, with free shipping! That is 6 dollars a meal, and you enjoy the benefits of fresh food. After your trial meals, the price increases to $11.99 which is still dramatically cheaper and healthier than going out to eat.
Examples Of Fresh Food
Fresh food can include produce and meats that haven't been processed in a factory. There are many examples of fresh food that can liven up your diet with incredible, nutritious, healthy options.
Fresh Fruit
Whether you like an apple or a mango, fresh fruit is a great way to start your morning, and is a great snack any time of day.
Fresh Vegetables
Produce is the key to a healthy diet, and it starts with your veggies.
Fresh Fish
Fish is an excellent source of Omega-3 acids, which lower bad cholesterol and help to reduce the risk of heart disease.
Fresh Meat
Meat is a key source of protein, and it can be a great alternative to many processed foods.
How To Eat Fresh Ingredients
Fresh ingredients can be used in any recipe you find online or any recipe passed down generations in your family. They often taste better than processed, frozen, or canned food. It might take more work to find, but here are some tips to help you find fresh ingredients to replace the processed food you may be used to eating.
1. Shop Seasonally At Local Farmers Markets
Fresh produce is often found at farmer's markets where you can support local farmers, but you can also find fresh meat at these markets as well. It is a much better alternative to the grocery store, and it is often cheaper as well! Although they are often seasonal and sometimes hard to find, it is well worth lowering your environmental impact and betters your health in the long run.
2. Use A Meal Kit Delivery Service
If you cannot find a farmers market in your area, a good alternative is a service like Gobble. They have three plan options you can choose from: the Classic Plan, the Lean & Clean Plan, and the Vegetarian Plan. All are at the same price. There are many benefits of meal kit delivery services like getting delivered nutritional, fresh food.
For more options read Meal Delivery Service Comparison: Which One Fits Your Needs?
3. Learn How To Determine When Produce Is Fresh
If you're not sure if your produce is fresh, take a look at the following signs to determine whether or not they are ripe for eating.
First, look at the color of the produce. If it is not bright, it might be past its prime. A good rule of thumb is to avoid buying produce that is brown or yellow. A bright, vibrant color indicates that the produce is fresh.
Second, if the produce is not bright, you should check for mold and soft spots. These mean that the process of decay has already started.
Third, you should avoid buying produce that has been sitting on the shelf for a long time. The longer it sits on the shelf, the more likely it is to be past its prime.
Eating Healthy Begins With Fresh Ingredients
Healthy habits start with fresh ingredients. Gobble is a meal kit service that delivers fresh-cut, specially prepared ingredients straight to your door. A great way to obtain those fresh ingredients is by using Gobble.
For more tips read How To Make Healthy Food Swaps.