How to Cook Like A Chef at Home: Your Guide to Home Cooking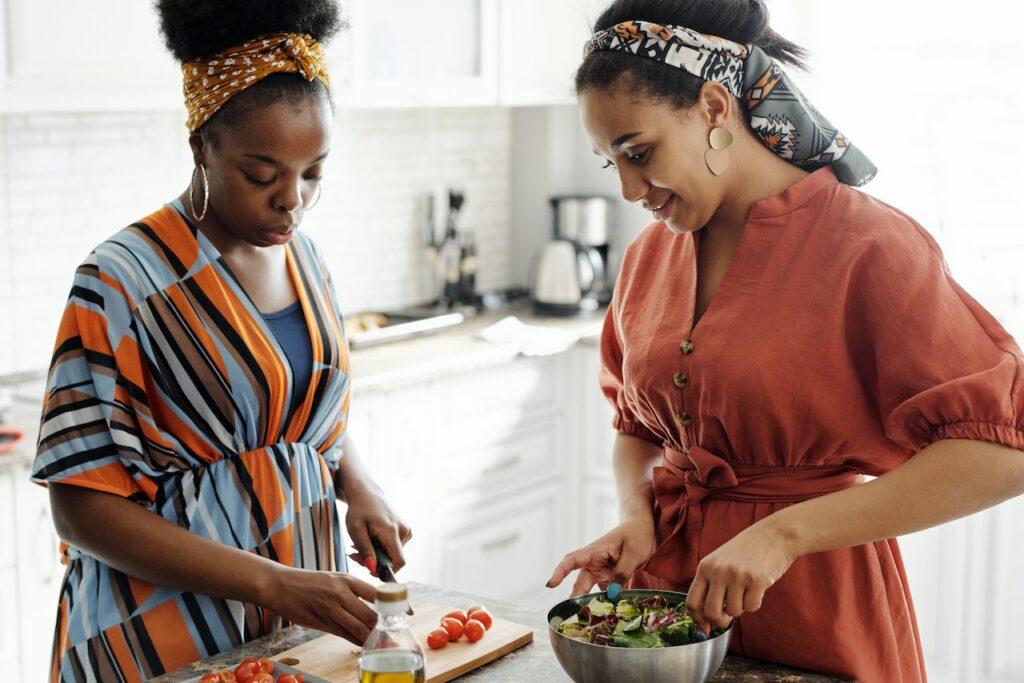 Listen, it's okay to admit you're tired of making the same meal every week. Not everyone can be a certified chef, and that's ok. If you're daydreaming of how nice it would be if someone else could take on all the effort of preparing a meal so you could relax, we have some tricks for you. It's true; you don't need to go to culinary school to learn how to cook like a chef at home. Let's guide you through how to bring chef-quality meals right into your home and onto your plate.
Want to Learn How to Become a Chef at Home? Our Top Tips
1. Find Recipes You're Excited to Eat
The most important part of starting to learn how to cook like a chef at home is finding recipes that you're actually excited to eat. And yes, it's a must if they're delicious. Scrolling through endless online recipe options can be overwhelming, but there are a few ways to narrow down your search and find meals that scream, "Eat me!"
One pro tip is to gather your favorite ingredients, decide on a cuisine, and search for recipes based on the ingredients you have. By finding recipes that align with want you want to eat, you can spice up your meal routine and look forward to trying new things. So, take ten minutes out of your day to flip through online cookbooks, and start to gather recipes that make your taste buds excited.
2. Subscribe to a Meal Kit Service
If cooking has become more of a chore than a pleasure lately (we've all been there), consider subscribing to a meal kit service. These services take all the guess work out of meal prep and instead deliver pre-portioned ingredients and step-by-step recipes right to your doorstep. There are so many meal kit services out there that allow you to learn how to cook like a chef at home with a variety of meal types, dietary preferences, and customizable options.
Take Gobble, for instance, they offer a Classic Plan, Lean & Clean Plan, and a Vegetarian Plan so there's always going to be something for everyone. Not only does Gobble make dinner prep more manageable, but they also expose you to new ingredients and recipes you may not have tried otherwise. Plus, with no grocery shopping needed for the week, you'll be able to do the things you actually enjoy–like kicking your feet up and watching Reality TV or going for a nice pre-dinner walk.
3. Take a Cooking Class
If you want to be more involved in making your meals, and have a deeper understanding of why certain ingredients go together, it's a great idea to take a cooking class. Not only will you learn how to prepare meals from a professional, but you'll also learn the science behind it.
A cooking class will teach you the proper techniques, ingredients, and equipment to use when cooking, and you'll be able to use the knowledge you gain in learning how to cook like a chef at home for a lifetime. Plus, once you know the tips for cooking for one person, it's always fun to meet new people and enjoy a fun and interactive experience together. Whether you're a beginner or an experienced home cook, taking a cooking class is 100% worthwhile.
4. Learn About Picking Fresh Ingredients
As more people become conscious of the food they put into their bodies, opting for fresh ingredients has become popular–and it makes sense. The nutritional benefits of fresh vegetables and fruits are known to enhance dishes, from salads to soups to hearty stir-fries. By learning how to select fresh ingredients, like the vibrance of its color, lack of soft spots, overall firmness, and how fragrant it is, you can ensure that you are choosing the best options for your meals.
5. Equip Your Kitchen With Useful Cooking Tools
Whether you already know how to cook like a chef at home or you're a only-cooks-once-in-a-blue-moon type of person, having the right tools in your kitchen can make a huge difference when it comes to learning how to become a chef at home. From discovering how to pick the best knives for your kitchen to versatile mixing bowls and measuring cups, there are so many useful and easy tools to help cooking become more enjoyable, and you'll be able to whip up your meal and start to show how to cook like a chef at home. So, make the investment, even a small one, in some high-quality cooking tools, your taste buds will be coming back for seconds.
6. Get to Know Oils, Spices, and Salts
Arguably the most important key to cooking and how to become a chef at home; spices, oils, and salts are a game changer. You'll find out very quickly just how little can go a long way when cooking with these three. With so many different types of salt for cooking, along with a sea of oils and spices, there's an endless stream of possibilities to add flavor to your dish.
Whether it's a pinch of salt to bring out the flavors, a dash of cumin from your must-have pantry spices to add a hint of smokiness, or a drizzle of olive oil you got from a handy cooking oil guide to add richness, these additions are going to take your meals from basic to top-quality every time.
7. Start Eating Seasonally
Seasonal eating is a great environmentally-friendly way to enjoy fresh, and more nutritious food and cook like a chef at home. By choosing produce that is in season, you're more likely to find fruits and vegetables that are at their peak, which means they not only taste better, but it ensures you get the most vitamins and minerals possible. Nutrition aside, eating seasonally can also be cost-effective. When produce is in season, there's usually more to go around, and, therefore, less expensive. So not only are you doing something good for your body, but you're wallet also gets to rest.
8. Learn How to Reduce Food Waste
We all have a role to play when it comes to reducing the amount of food waste in our communities. One of the simplest ways to cut down on food waste is to plan your meals out because it allows you to only buy what you need. Or, if you're not in the mood to cook, a meal delivery service like Gobble is a sure fire way to know your food isn't going to waste. And if you happen to have leftovers, you have a chance to get creative and repurpose a meal into something different. We have the opportunity to have a hand in making a positive impact on our planet, and the little choices, like learning how to use your food scraps, are just as important as the big choices.
Discover the Joys of Culinary Creativity
All in all, you don't need to be anywhere near a certified chef to learn how to cook like a chef at home. By following these cooking hacks and tips, you can develop good cooking habits and learn common cooking substitutions to begin to elevate your home-cooked meals. If all else fails, consider subscribing to a meal kit service like Gobble which offer easy 15-minute meals made with fresh ingredients, along with step-by-step instructions so you can experience cooking like a pro right away. At the end of the day, cooking isn't for everyone, but fresh ingredients and new recipes should be.