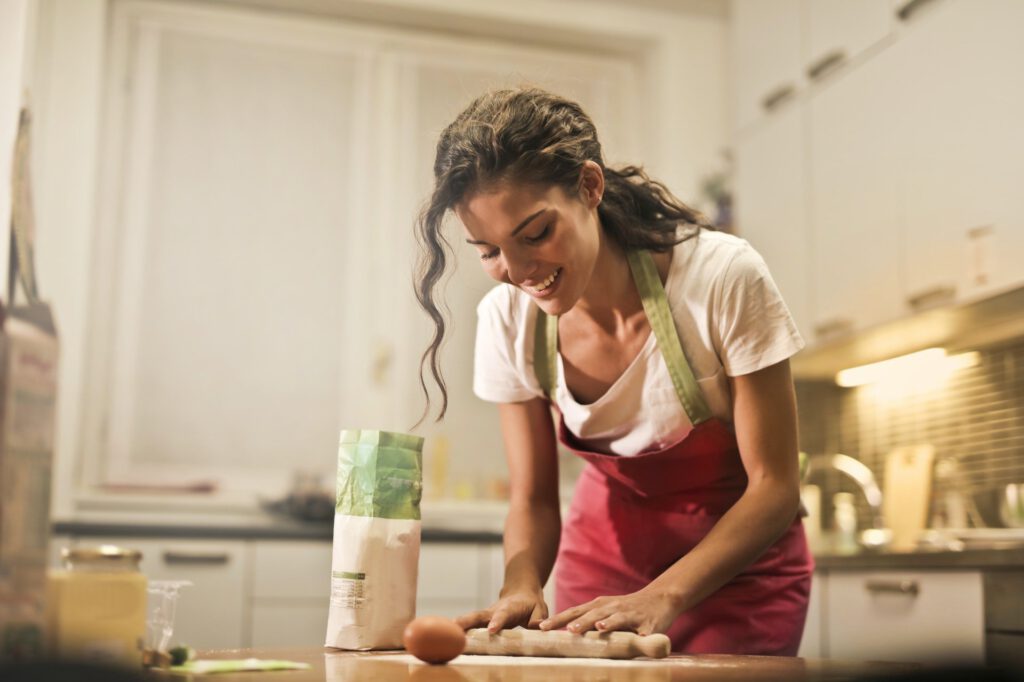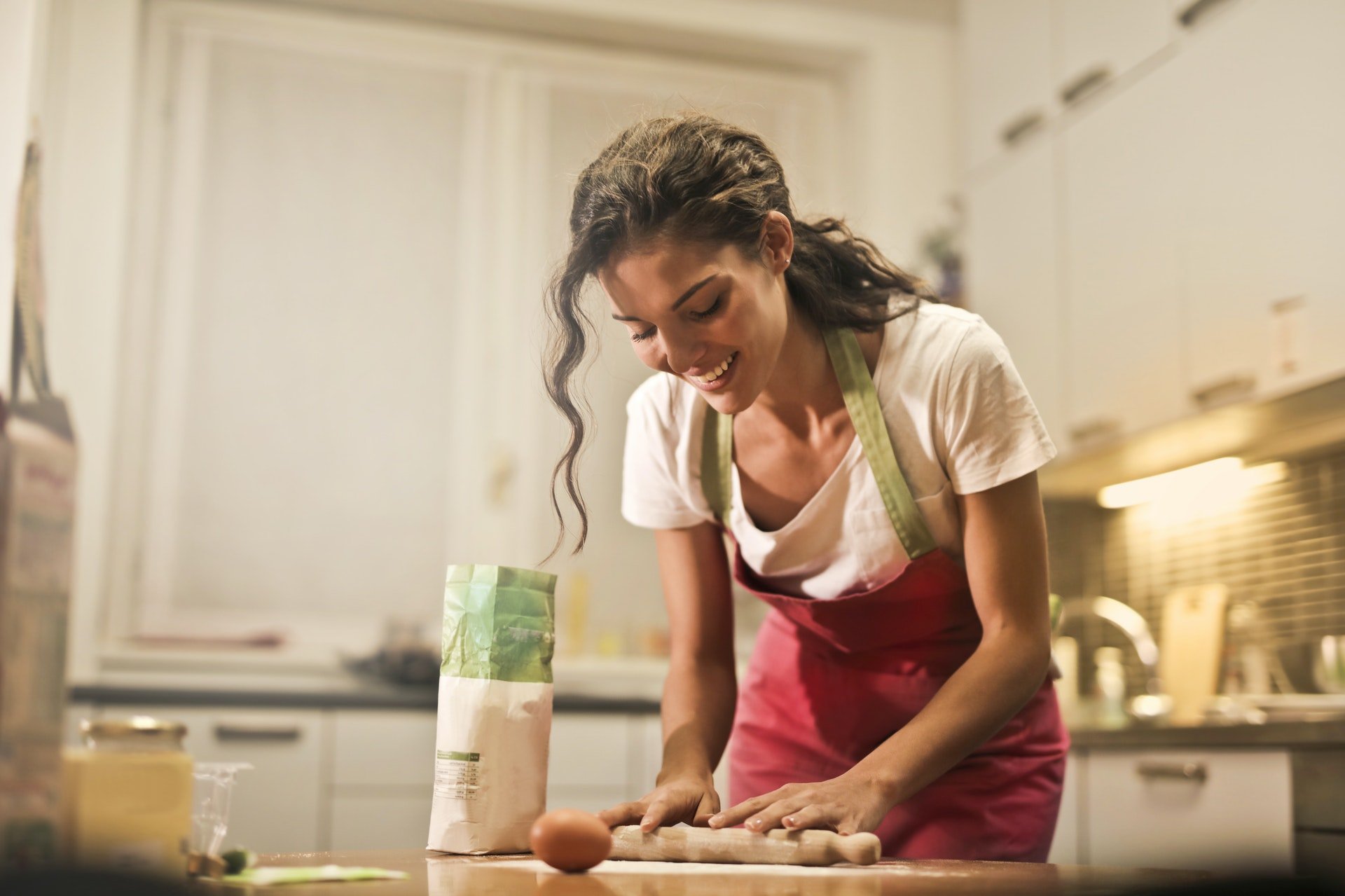 Cooking for one person? Now that's easier said than done. Cooking for one while juggling your health goals, cutting costs, and dodging the hours of meal prep? Sounds impossible, but with our tips for cooking for one, you can turn meal time into your favorite time of day.
More people are living alone than ever before. In fact according to Statista, in 2019 we had 35 million single-person households in the US alone! Living alone usually means cooking too much food, leading to waste, or not cooking at all, leading to costly takeout bills. Between keeping up with your busy routine and staying healthy, cooking for one can be overwhelming.
Read on to discover that a healthy dinner for one is not only possible but might be easier than you thought. Dive into these tips for cooking for one and become a master chef (with none of the stress) in no time at all.
We'll get into more detail on all these tips, but here's a quick list for the speed readers among us:
1. Research recipes for one
2. Subscribe to a meal kit delivery service
3. Plan your grocery shopping trips
4. Eat your leftovers
5. Stock up on pantry staples
Ready to learn how to cook for one? Let's go!
1. Research Recipes For One
We hope you paid close attention in school – research is always the first step. When it comes to making
We hope you paid close attention in school – research is always the first step. When it comes to making an easy dinner for one, the most important place to start is with a well-researched recipe.
It might sound like work, but with a good source of healthy recipes, it's as easy as keeping an ongoing note on your phone or a set of bookmarks on your browser. When it comes time to bring your recipe to life, pay close attention to the list of ingredients. If any seem rare or hard to find, you can usually look up replacement ingredients easily.
2. Subscribe To A Meal Kit Delivery Service
A meal delivery service for one isn't cheating! In fact, with all the options out there, there's a delivery service that can help you avoid your least favorite parts of cooking while keeping what you love.
If you enjoy cooking, but hate grocery lines, services like Instacart can deliver fresh groceries from your local store. If you'd rather skip the meal planning, a meal kit service can provide a recipe card and all the ingredients so you can focus on the kitchen. And if you're interested in skipping straight from the fridge to table with a quick dinner for one, microwave-ready services can make that a breeze.
For many, Gobble is the best of both worlds. With Gobble's classic plan, you'll choose from 15+ meals each week alongside a spread of breakfasts, sides, salads, and desserts to build your perfect menu. Each week includes Lean & Clean offerings to meet your health goals without forcing you to commit to a single diet. You'll find global flavors from all over the world, as well as gourmet ingredients you won't find in your local grocery store.
With fully-prepped ingredients, each Gobble dish takes just 15 minutes to bring to life but still allows you to enjoy a completely fresh, home-cooked meal. So whether you're juggling a busy work routine, interested in learning to cook for the first time, or missing homestyle flavors, Gobble might be perfect for you!
3. Plan Your Grocery Shopping Trips
If you'd rather have full control of your weekly menu, plus load up on snacks, and other essentials, you'll still need to head to the grocery store. Making a healthy dinner for one for each day of the week takes careful planning. Avoiding wasted ingredients, spoiled goods, and oversized portions takes a bit of thought.
A crucial tip for easy cooking for one is to "stack" your recipes and ingredients. Shopping at grocery stores usually results in more of an ingredient than you need for a single serving (looking at you, Costco).
Our favorite workaround is to find recipes with overlapping ingredients and use the excess ingredients to craft a series of diverse meals. With some clever saucing and seasoning, you can stock up on grocery staples and never lose out on variety. For example, a grocery list of pork shoulder, rice, beans, and mixed veggies can become a delicious Cuban dinner, a tray of pork enchiladas, and a pork fried rice stir-fry with just a few added ingredients. Healthy dinner for one just got easier!
For more tips read our blog post, How To Select Fresh Ingredients: Key Nutritional Benefits.
4. Eat Your Leftovers
When cooking for one person, it's inevitable that some of your dishes will come out to more than a single serving. However, that doesn't have to lead to waste! In fact, you can create leftovers by design. Intentional leftovers can be a great way to reduce your overall cooking time, avoid wasted ingredients, and still bring some variety into your weekly menu.
Some recipes are intended to create leftovers, and with an added ingredient or two, you can bring whole new meals to the table. For example, a delicious pot of chili wouldn't make much sense to slow-simmer for just a single serving. But with some brioche buns and shredded cheese, you can have a warm bowl of chili one night and sloppy joe sandwiches for lunch the next day! Scramble the last leftovers with eggs and you've got a delicious, protein-packed breakfast.
A crucial part of intentional leftovers is properly storing and reheating your meals. Following these steps can help you keep your fresh food brand-new for longer, maintain the taste and texture of your leftovers, and help you make the most out of every easy dinner for one.
5. Stock Up On Pantry Staples
Our final tip for an easy dinner for one is always to stay stocked with kitchen essentials. Salt, pepper, sugar, and flour can be purchased in larger containers and restocked as needed. Cooking oils and fats like olive oil, avocado oil, and butter are key to most meals and can be the difference between a bland dinner and a restaurant-quality meal. Non-perishable ingredients like rice, dried beans, and canned goods can help you bulk up any meal in a pinch. And most importantly, spices! Having a diverse set of spices can help you elevate basic ingredients into a delicious, flavorful, and healthy dinner for one. Eating your veggies gets easier when tossed in paprika and roasted – trust us.
Healthy Cooking For One: Simplify Your Meals
Now that you've read through our tips for cooking for one, you're ready to own your kitchen and make meal time as fun, healthy, and stress-free as possible. One takeaway is to keep your meals simple. Instagram recipes and cookbooks from your favorite restaurants can be tempting, and extremely delicious, but the amount of time spent ingredient-hunting, prepping, and cooking is rarely sustainable when cooking for one.
A meal kit delivery service can also be a great way to protect the parts of meal time that you love while avoiding the steps that slow you down. Healthy cooking for one gets a lot easier when certain steps are skipped, like grocery shopping or recipe researching. Meal kits can help you fall back in love with healthy eating, simplified cooking, and discover that cooking for one person doesn't have to be intimidating. We hope you've enjoyed these tips for cooking for one – now time to put them to work!