Make Home-Cooked Dinners Your New Daily Victory!
With Summer winding down and weeknights getting busier, we're here to help! The Back-to-School season doesn't mean you have to sacrifice flavor for convenience. Gobble's 15-minute meal kits will help you serve a fresh, healthy and delicious home-cooked dinner – even on the busiest nights. Spend more time at the table with the people you love.
We know that this year looks a little different than before with virtual classrooms and workspaces all under one roof. We'll help lighten the load during the moments you need to play the role of in-house chef. Plus, with contact-free home delivery, Gobble saves you from the hassle & stress of grocery shopping!
And, we are picky critic approved…
"The food is easy and quick – and delicious!! It helps me get my kids to eat a larger variety of food. We are happy customers!" – Crystal
"My kids don't mind starting dinner for me because Gobble has made the steps to a great dinner really easy! We feel like gourmet chefs at the end!" – Mary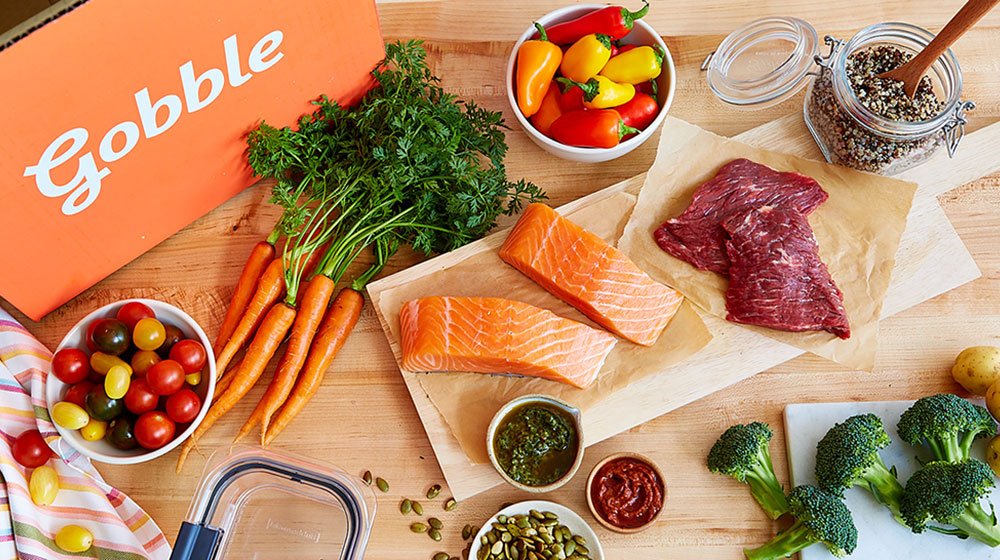 Kid-Friendly meals are always on the menu!
No matter the palate, our recipes are sure to please the whole family. Our menu always includes kid-friendly options. And, our sides menu has no-brainers like our famous Mac & Cheese and Garlic Bread.
Breakfast and Lunch options make other mealtimes a breeze!
After choosing your weekly dinners, don't forget to add on both breakfast and lunch meals. From our delicious Belgian waffles to our savory quiches, starting off school and work days is completely stress-free. Fuel everyone's minds with recipes that cook up in minutes. Only have a few minutes between juggling your mid-morning Zoom conference and acting as math tutor? No problem! Whether you are a soup or salad fan (or both!), our hearty offerings ensure that every meal is fast and flavorful.