Summer Fruit And Vegetables: Eating With The Seasons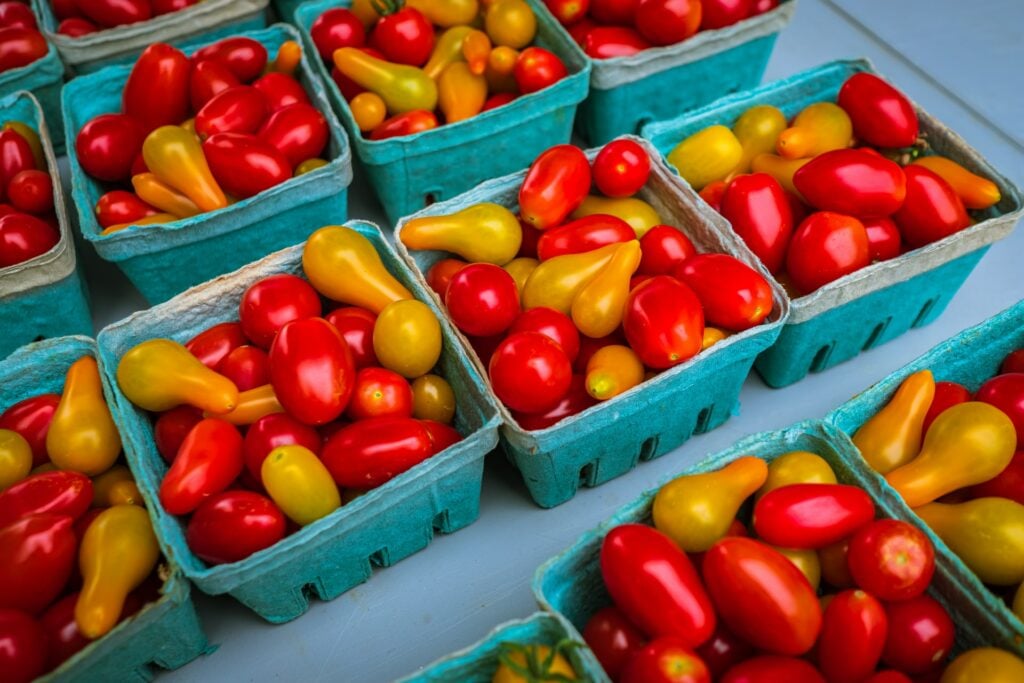 Summer is a great time to get outside and enjoy the warm weather. It's also a great time to eat fresh fruits and vegetables that are in season. By eating with the seasons, you can enjoy food at its peak of flavor and nutrition. Check out this summer fruit and vegetable guide and start enjoying the best of summer's bounty!
Why Should You Stock Up on Summer Fruits and Veggies?
Summer fruit and vegetable are not only delicious but they're also packed with nutrients that your body needs. Vitamins, minerals, and antioxidants are critical for maintaining good health, and you can find them in abundance in summer produce.
In addition, seasonal fruits and vegetables are typically more affordable than out-of-season options. So, stocking up on summer produce is a great way to save money and eat healthy at the same time. Tips for getting the most out of summer vegetables and fruits:
● Eat what's in season for the best flavor and nutrition
● Search for recipes that use seasonal ingredients
● Get to know your local farmers and learn about their growing practices
● Visit a farmer's market or join a CSA (Community Supported Agriculture) program
● Preserve fruits and vegetables from the summer bounty for eating during the winter months
Summer Vegetables to Eat
There are plenty of delicious summer vegetables to enjoy during the warmer months. Here are a few of our favorite vegetables to eat in summer:
Tomatoes
Curious about when are tomatoes in season? Always a summer staple, tomatoes are great for snacking, salads, and cooking. Look for heirloom varieties for the best flavor.
Corn
Secondly, sweet and nutritious, corn is a summer BBQ must-have. Serve it grilled, roasted, or in a salad.
Peppers
Another versatile vegetable, peppers, can be enjoyed raw, cooked, or pickled. Try them in various dishes for a pop of color and flavor.
Cucumbers
Finally, Cool and refreshing, cucumbers make a great addition to salads and sandwiches. Choose English cucumbers for fewer seeds.
Carrots
Carrots can be roasted, grilled, or enjoyed raw as a perfect summer side dish. Look for multi-colored varieties for a fun and festive twist.
Celery
Celery is a great summer vegetable for snacking and adding to salads. In addition, it's also low in calories and high in fiber.
Eggplant
Another versatile summer vegetable, Eggplant, is often grilled, roasted for barbeques, or used in other cooked dishes. Look for firm, shiny eggplants with no bruising.
Green Beans
Green beans are a classic summer vegetable that can be enjoyed steamed, grilled, or roasted. Choose fresh beans that are bright green in color and snap easily when bent.
Take a look at our produce storage guide for ways to keep your produce the freshest.
Fruits In Season During Summer
When the summer heat is blazing, there's nothing like biting into a juicy, ripe summer fruit. Here are some of our favorite fruits in season during the summer:
Watermelon
Let's begin with a summer classic, watermelon. Watermelon is the perfect treat on a hot day. Eat it plain, in a salad, or blended into a refreshing drink.
Berries
Secondly, berries (including cherries, blackberries, and strawberries) are perfect for snacking, adding to yogurt or cereal, or baking into pies and cobblers. Look for locally grown berries for the best flavor.
Cantaloupe
Another delicious melon, cantaloupe, is perfect for breakfast or as a light dessert. Serve it chilled with a sprinkle of mint for extra refreshment.
Honey Dew Melon
Like cantaloupes, honeydew melon is an excellent breakfast or dessert treat. Most enjoy the sweetness of this melon over watermelons and cantaloupes.
Pears
"Is pear a summer fruit?" Yes, pear is a summer fruit. Another fruit that can be enjoyed fresh or baked into pies and cobblers is pears.
Peaches
A summertime favorite, peaches are perfect for eating out of hand, in pies or cobblers, or grilled with a little bit of sugar and cinnamon.
Nectarines
A cousin to the peach, nectarines are delicious fresh, or baked into pies and cobblers.
Plums
Since they are both sweet and tart, plums are delicious when enjoyed alone or in a fresh plum pie or cobbler.
Learn more about the different types of stone fruit, many of which are popular during the summer.
Apples
What screams a summer picnic more than a hot apple pie? Apples are also great for snacking and adding to salads. For a sweet treat, try honey crisp apples. They have a slight sweetness similar to honey.
Grapes
For those asking, "are grapes a summer fruit?" The answer is yes! With juicy summer grapes, there are endless options. Often grapes are enjoyed in prepared dishes like chicken salad, or they can be eaten right off the vine.
Mangos
A tropical favorite and smoothie staple, mangoes are the perfect summer snack to make you feel like you are on the islands!
Look for ripe mangoes when they yield to gentle pressure and have a sweet fragrance.
Bananas
Similarly, bananas are perfect for snacking, adding to smoothies, and giving any dish a tropical feel.
Avocados
Some may be surprised to learn this one is actually a fruit! And if you're wondering, "is avocado a summer fruit?" then look no further. Avocados are actually in season during the summer.
They're perfect for making guacamole or adding to salads and sandwiches. Consider avocados are ripe when they have a dark green color.
Lemons and Limes
Add a little zing to your summer dishes with lemons and limes. They're perfect for adding to drinks, salads, and main dishes for flavor or garnish. Look for lemons and limes that are brightly colored and firm for the most flavor.
Stock Up On Summer Fruits and Veggies
As you can see, summer is the perfect time to stock up on fresh fruits and vegetables. Visit your local farmers market or grocery store and fill your kitchen with the best that summer has to offer. Then, get cooking and enjoy all the deliciousness of summer!
If you don't have time to browse through grocery store shelves or walk in the summer heat at the farmer's market, try Gobble today.
With Gobble, you have access to a wide variety of freshly prepped meal kits that cover many different meal plans like the Classic Plan, Vegetarian Plan, and the Lean & Clean Plan.
If you want to learn more about seasonal fruits and vegetables offered by Gobble, check out our blogs:
● Winter Fruits And Vegetables: What's In Season
● Fall Fruits And Vegetables To Try