Meal Delivery for Busy Moms: 6 of the Best Options to Try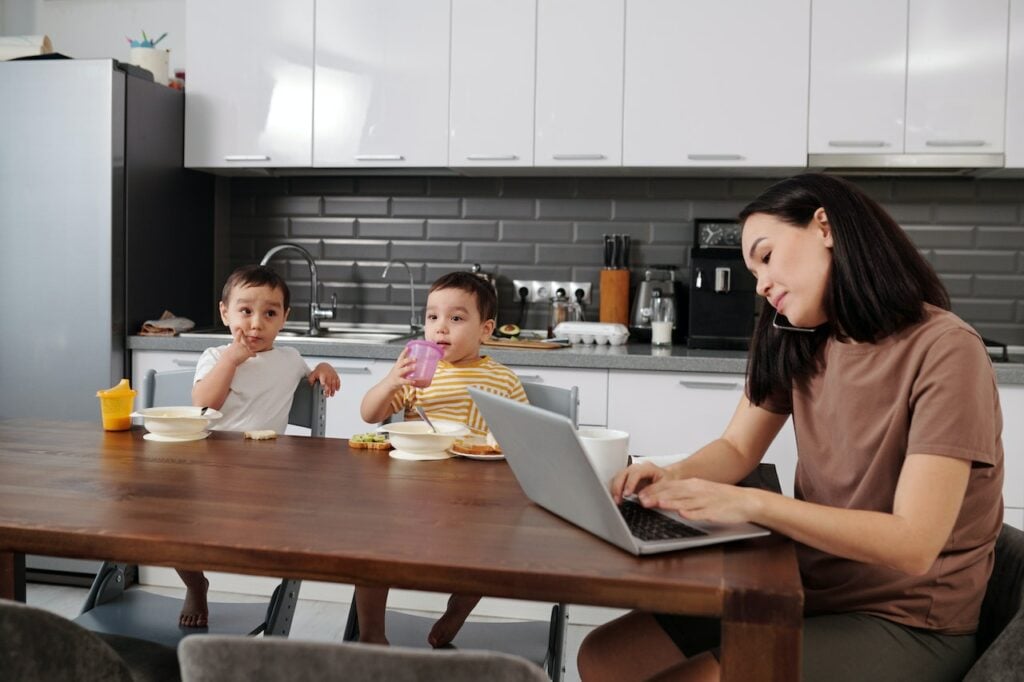 As a busy mom, you know the struggle of fighting the enormous task of planning and preparing meals for your family. It can be overwhelming to find time to look for recipes, plan meals for the week, go grocery shopping, and cook between soccer practices, dance recitals, and date nights. Who made all these rules, and why do they fall on you? It should be easier for you and allow you to have time for yourself. That's where meal delivery services come in—made to significantly reduce those trips to the store and leave meal time as a time for creating family memories. 
Having the opportunity to choose options depending on your family's preferences has made meal delivery for busy moms that much easier. Depending on what you're looking for, there are top meal delivery services for busy moms with organic ingredients, ready-to-cook meals, or even nutrition advice – whatever best suits you. Find out the Benefits Of Meal Delivery Services and which meal delivery is right for you.
The 6 Top Meal Delivery Services for Busy Moms
1. Best for Quick Meals With High-Quality Ingredients: Gobble
For all the wonderful and busy moms out there who are on the hunt for quick meals that don't compromise on top-notch ingredients, Gobble is what you're looking for. They understand what busy moms need most: speed. Gobble has mastered the art of providing super speedy meals that take just 15 minutes to whip up, perfect for those action-packed days of taking the kids to and from after-school activities. Not only do they offer quick meals, they provide a flavor-packed menu with a variety that caters to every family member's taste buds. Whether you go with the Classic Plan, Vegetarian Plan, or Lean & Clean Plan, Gobble's got the good stuff, and they save the day for all those moms seeking the ultimate combination of convenience, flavor, and nutrition.
Pricing and Plans
Gobble keeps things wallet-friendly, so you have the option to keep Eating Healthy On A Budget. The Classic Plan comes in at just $71.94 per week, offering three dinners for two. The Family Plan, at $143.88, covers three meals per week for four people. If you have dietary restrictions, Gobble's Vegetarian Plan and Lean & Clean Plan are here to the rescue.
2. Best for Moms Covered With Medicaid or Medicare: Mom's Meals
Mom's Meals is an exceptional delivery service that understands the unique needs of meal kit delivery for working mothers. They ensure that quality nutrition remains accessible and hassle-free to everyone that needs it. What sets Mom's Meals apart is their commitment to inclusivity and affordability as they provide those covered by Medicaid or Medicare can enjoy chef-prepared, nutritious meals without any financial strain. They truly take the stress out of meal planning with their flexible options, adapting to packed schedules and providing the utmost convenience. For moms covered by Medicaid or Medicare needing a reliable, affordable, and nutritious meal, Mom's Meals emerges as the ultimate choice, offering a helping hand that understands and supports their needs.
Pricing and Plans
Most Mom's Meals cost as little as $5.49/meal for those who qualify for Medicaid or Medicare coverage making them a crucial meal delivery for busy moms for budget-friendly yet high-quality meal solutions. They have a hefty selection, like plans for general wellness, diabetes-friendly meals, heart-healthy options, and even vegetarian choices. This really showcases their commitment to inclusivity and making nutritious food available to everyone.
3. Best for Plant-Based Frozen Meals: Mosaic Foods
Mosaic Foods is the ultimate choice for plant-based frozen meals because they are a true haven for busy moms seeking convenience without compromising on quality. Veggie-centric, ultra-convenient, and crave-able, Mosaic Meals packs its menu with a diverse range of globally inspired dishes, catering to different tastes and dietary preferences within the plant-based spectrum. This means you'll be able to keep meals exciting for your family. On top of that, the Mosaic Meals plan flexibility lets moms customize orders, adapting to their ever-changing schedules, making them a great meal kit delivery for working mothers.
Pricing and Plans
Mosaic Family Meals are veggie-packed, hand-crafted, bake-and-serve dinners the whole family can enjoy. With Prices starting at $5.99 per serving, their meals are made with fresh ingredients, no added sugars, and nothing artificial, so you can rest easy knowing what is going into your family's body.
4. Best for Pre-Made and Ready-to-Eat Meals: Sunbasket
When it comes to pre-made and ready-to-eat meals, Sunbasket really stands out. Not only do they provide a diverse selection of meals packed with fresh, organic, non-GMO ingredients that cater to different dietary preferences, like paleo to vegetarian, but their commitment to affordability and time management is a huge plus for working moms. With options needing as little as six minutes to prepare, Sunbasket seamlessly helps moms fit meals into their day. 
Pricing and Plans
With a few different options, like Family Meals, Classic Meals, and their Fresh & Ready meals, you'll see prices ranging from $10.99 to $12.99 per serving. You always have the option to modify your subscription or skip a week whenever you need to.
5. Best for the Low-FODMAP Diet: Epicured
With a menu that caters specifically to those that follow the Low-FODMAP Diet, Epicured is super inclusive for those with sensitive digestive systems. Their pre-cooked meals are made to save time in the kitchen, only requiring a little bit of prep time, allowing busy moms to spend more quality time with their families. Epicured's commitment to variety is shown through its rotating menu with a wide range of flavorful options that keep meals exciting and satisfying. Epicured flexes its own flexibility by offering different meal plans to suit individual preferences and family sizes. With a focus on high-quality ingredients and culinary expertise, Epicured has earned its reputation as the top meal delivery for busy moms looking to maintain a Low-FODMAP Diet without compromising taste, convenience, or health.
Pricing and Plans
While they don't have your typical plans, you can build your own. The average dish price at Epicured is around $15. If you're sticking to a more veggie-centered meal, you'll see the price go down. If you're loading on the extra protein, you'll see the prices go up a little bit.
6. Best Splurge Meal Delivery Option: Sakara Life
Sakara Life takes the cake as the premier splurge-worthy meal delivery service. While it might come at a higher price point, the experience is unmatched in terms of culinary luxury and wellness benefits. Their meals are a true treat, made with meticulously sourced organic ingredients and designed to provide a lavish dining experience. Busy moms? Welcome. You'll appreciate the convenience of having chef-quality, ready-to-eat meals delivered right to your doorstep. Sakara Life also makes sure almost all dietary preferences are accommodated, so every member of the family can indulge. Not only is there something for everyone, but Sakara Life's meals are designed for optimal health and radiance, providing that special touch of decadent meal delivery for busy moms.
Pricing and Plans
Anywhere from $135 – $440, Sakara Life has a selection of Signature Programs, which are designed to support digestion, energy levels, and weight loss. They all typically include multiple days worth of meals, including breakfasts, lunches, and dinners.
Elevate Your Busy Life with Speed and Nourishment
Whether you're a seasoned busy mom or looking for Meal Delivery For New Parents, it's important to have helpful and time-saving practices that bring joy. You'll be okay with any of these top meal delivery services for busy moms, but Gobble has truly perfected the art of delivering not just speed but also unparalleled quality. With their 15-minute meals, Gobble ensures that even the most action-packed days are met with flavorful, nutritious, and convenient goodness. So go ahead and treat yourself, Mom. You deserve more time for yourself and your loved ones.