Thanksgiving Dinner, Delivered!
Gobble: Your Holiday Helper
This Thanksgiving season, let Gobble deliver quick & easy meals so you can spend less time in the kitchen, and more time enjoying this special time of year.
Thanksgiving is our favorite holiday – it even inspired our name! But while we love any opportunity to gather family and friends to bond over a delicious feast, we know Thanksgiving can be a huge source of stress for many. The menu planning, the grocery store mayhem, and the hours spent in the kitchen bringing your Thanksgiving dinner to life. Not to mention the onions. So many ONIONS!

We've got good news – Gobble has your back. Thanksgiving season is unique; while you'd love to save as much time and energy as possible, you're also not ready to completely abandon the kitchen and serve microwave meals during a month celebrating traditional home-cooking. With Gobble, you can order from a widely varying menu that allows you to preserve the most magical parts of cooking at home, with none of the hassle.

Just in time for the holidays, Gobble is serving seasonal dishes, sides, breakfasts, and desserts as part of our regular menu. So whether you're looking to bring an easy side to Friendsgiving, treat the family to a quick holiday breakfast before a long day of cooking, or impress the entire table with a dessert "you totally made yourself" – Gobble is here. Read on to explore our Thanksgiving spread!
Classic Thanksgiving Sides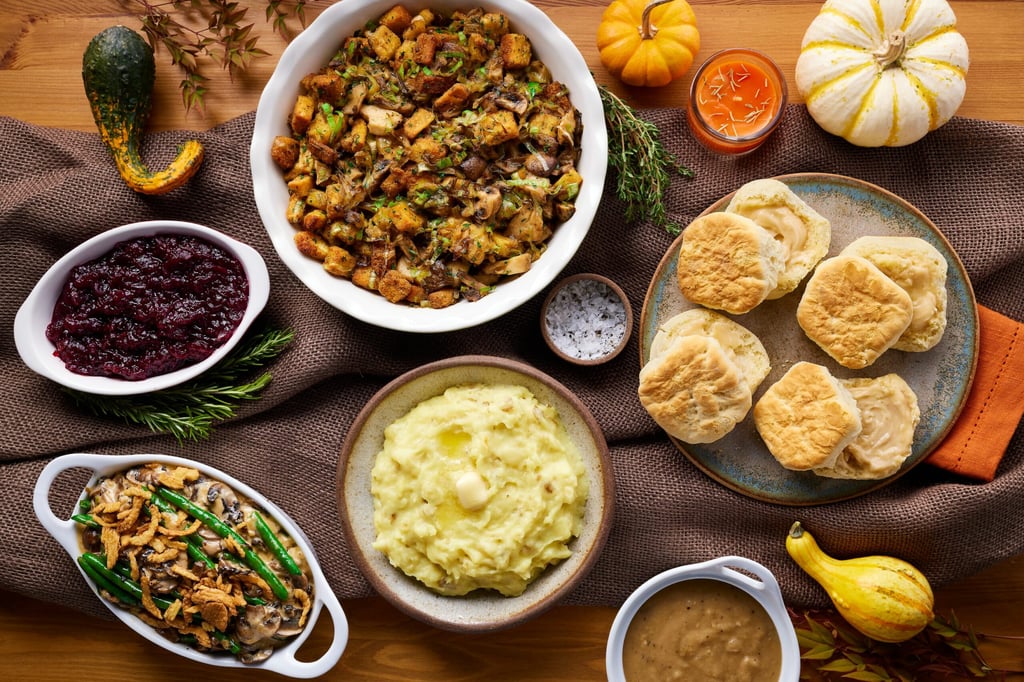 Don't show up to any party empty-handed! With these sides and desserts, you can wow your family and friends with a gourmet dish (and none of the effort). One of our favorite classic Thanksgiving dishes is the beloved Green Bean Casserole with Crispy Shallots, featuring sautéed green beans and mushrooms, baked in a rich and creamy sauce and topped with crispy shallots for a satisfying crunch.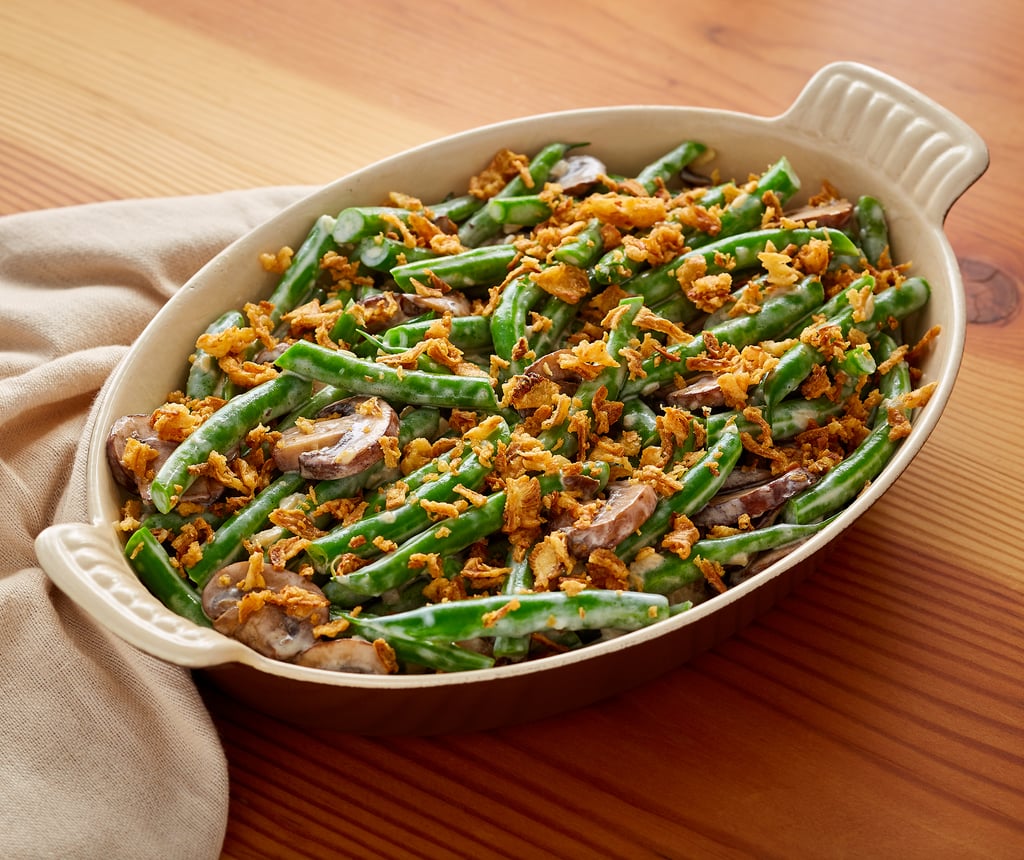 Even the kids at the table will be asking for seconds of their veggies with delicious side plates like Roasted Carrots with Miso Sage Butter or Roasted Brussels Sprouts with Pancetta, Balsamic, & Pecorino Romano, both featuring a gourmet twist on seasonal sides. Complex balsamic-glazed onions bring out the best in oven-crisp Brussels sprouts, while delicious maple-butter pairs perfectly with dried cherries, crunchy walnuts, and perfectly tender carrots.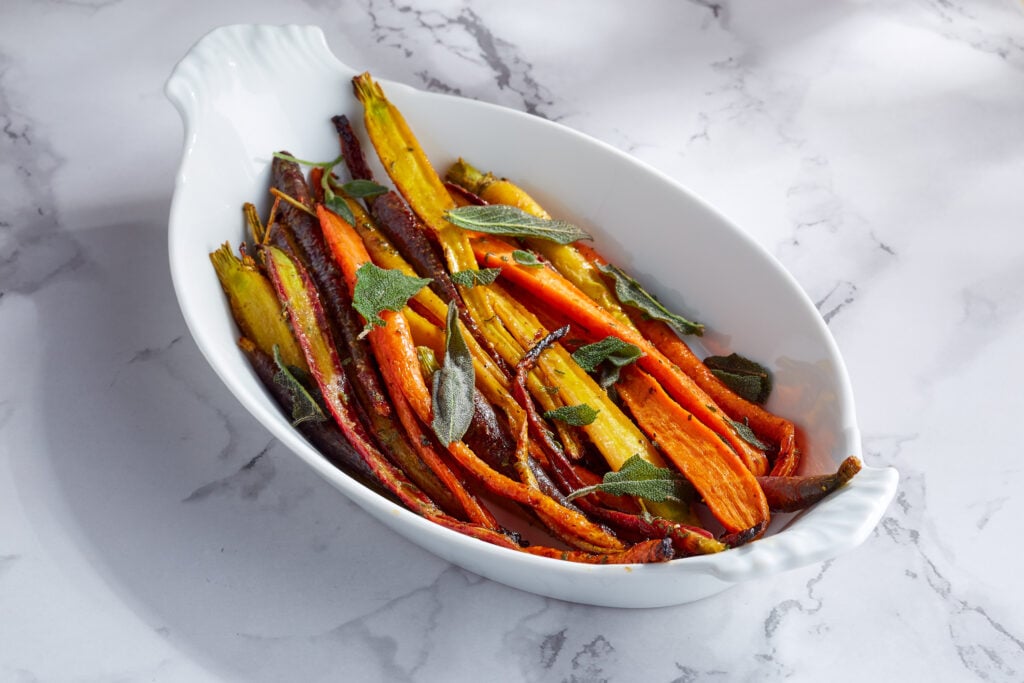 Sweet Treats
Tasked with bringing dessert? Don't start panicking about baking soda vs. baking powder, but you'd better not settle for a store-bought pie – can you imagine what Grandma would say? We're here to help. Try our ​​Ginger Pear Crisp with Walnut-Oat Topping for a warm, delicious, and oh-so-seasonal twist on traditional fall desserts.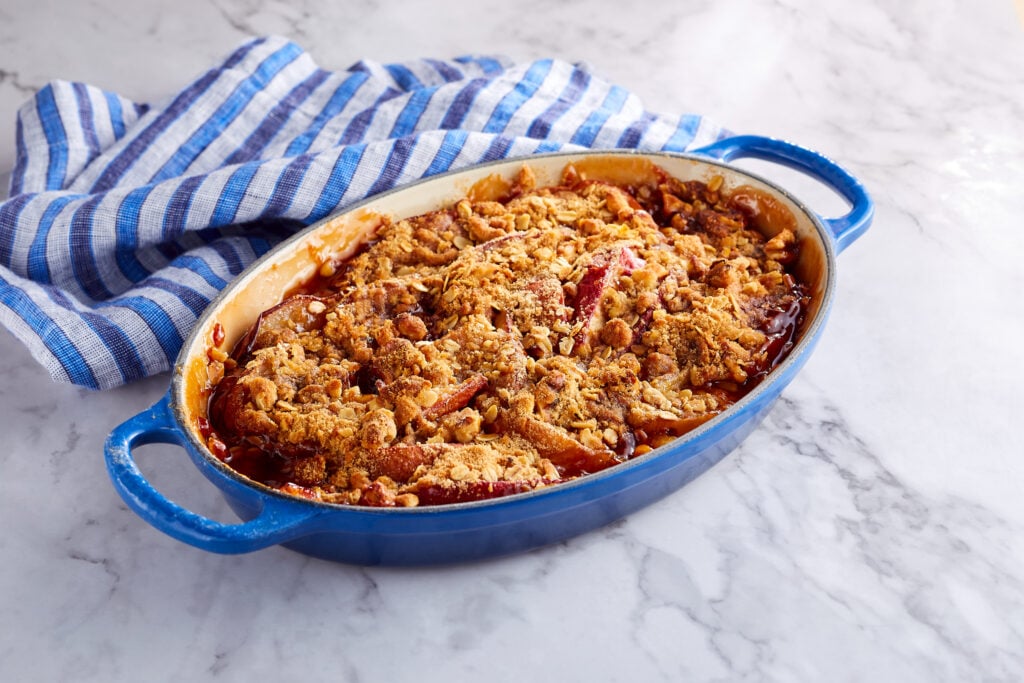 No matter where your holiday adventures take you, or what feasts you're signed up for, Gobble is here to make Thanksgiving delicious, easy, and stress-free – demanding less time in the kitchen and creating more time for family time. Check out our recommended Thanksgiving wine pairings to impress your guests. Explore our upcoming Thanksgiving week menu here, or start your subscription today and enjoy the holidays, the Gobble way!