8 Best Gourmet Meal Kits of 2023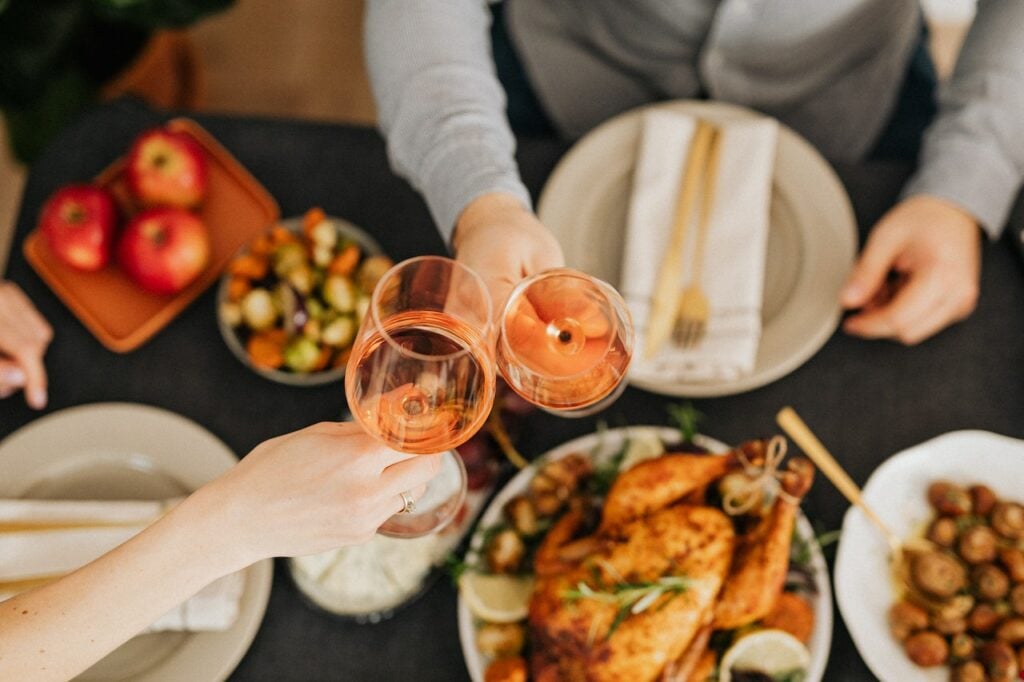 Say goodbye to the notion that meal kits are merely a lazy shortcut for dinner. The rise of gourmet meal kits has genuinely transformed the way we eat, offering fresh ingredients focused on quality, flexibility, and exceptional customer service. It's no surprise meal kits have become the go-to choice for those who want to have their cake and eat it too. Since it can be overwhelming to research how to choose the right meal kit service, here are eight of the best gourmet meal kits of 2023 we know you'll get hooked on.
The Top Gourmet Meal Kits
Best Overall: Gobble
Best Organic: Sunbasket
Best Plant-Based: Factor
Best Ready-Made Nutritious Meals: Sakara Life
Best For Portion-Size Options: Methodology
Best Frozen & Healthy: Daily Harvest
Best For Gluten-Free Meals: Epicured
Best For Meal Kits & Groceries: Hungryroot
Best Overall: Gobble
Gobble is a perfect meal kit delivery service for anyone looking for fast and healthy meals without sacrificing food quality. Starting at 11.99 a serving, their recipes are easy to follow with step-by-step instructions and take only 15 minutes to prepare. On top of having meals for everyone, including vegetarian, lean and clean, and classic, they also make sure to label and separate all ingredients so you can customize the recipe how you like it. Their customer support team always has quick and friendly responses to questions or concerns about your meals, making Gobble the best gourmet meals delivered to you directly.
Best Organic: Sunbasket
Delivering a minimum of 98% USDA-certified organic fresh produce, Sunbasket is all about transparent and high-quality ingredients. These gourmet meals are delivered with locally sourced produce, responsibly raised meat and free from added hormones and antibiotics. With a variety of organic meal plans starting from just $5 a meal, like Paleo, Gluten-free, and Vegan, Sunbasket offers something for every dietary need, made with love from all the good stuff.
Best Plant-Based: Factor
If you are plant-based or looking to make the shift, Factor is the best option. While they offer meat and dairy options for those that eat them, they also have at least three meals a week dedicated to plant-based eating for those who eat plant-based or are transitioning into a plant-based diet. Their meals, anywhere from $11-$15, are never frozen, but instead, they deliver them fresh and ready to eat for the next seven days. The cherry on top is that they have access to their onsite dietitian support to answer any questions you have about their gourmet meal kit delivery.
Best Ready-Made Nutritious Meals: Sakara Life
Being the most luxurious of all the options, Sakara Life offers ready-made healthy meal options that are perfect for those who don't want to cook but still want healthy options. Classically trained chefs make their meals with inspired global organic flavors you can indulge in right when they arrive. On top of their superfood-studded meals, they also offer wellness shots, powders, and probiotics if you want to add a holistic touch to your daily life. Sakara Life's gourmet meal kit delivery is around $239 a week, and you'll get three days of meals– breakfast, lunch, and dinner.
Best For Portion-Size Options: Methodology
Methodology stands out as the top choice for portion-sized meals because they genuinely understand the importance of it. They're dedicated to focusing on portion control, nutritionally balanced options, culinary expertise, and customizable meal plans starting at $18 a meal. Their carefully measured portions help people control their calorie intake, while their nutritionally balanced meals promote overall health. With their culinary expertise, they create flavorful and filling dishes that are not only good for you but also a joy to eat.
Best Frozen & Healthy: Daily Harvest
If you're looking for something fast, frozen, and healthy, Daily Harvest takes the cake. With convenience at the forefront, they're committed to providing you with nutritious options by only using high-quality ingredients and incorporating all sorts of fruits, veggies, and whole grains starting at $8.49 each. So, whether it's a smoothie, soup, or a bowl, all your dietary preferences are covered. Their meals are simple and easy to prepare, so if you're running late, Daily Harvest is your friend.
Best For Gluten-Free Meals: Epicured
With the average dish starting at around $15, Epicured has mastered the art of making gluten-free meals stand out. If you have a gluten allergy or are simply interested in how to go gluten free, their dedicated chefs and experts strive to create the most diverse menu of gluten-free meals free of cross-contamination. From flavorful entrees to indulgent desserts, they ensure that all their ingredients are high-quality, so you can trust that each meal is safe without compromising on taste.
Best For Meal Kits & Groceries: Hungryroot
Starting at $8 per serving, Hungryroot's meal kits give personalization a new name. Their meals are always packed with fresh ingredients and unique recipes that include a ton of different dietary preferences, whether you're vegan, vegetarian, or have other specific food restrictions. Not only that, but Hungryroot also offers groceries–think of all the produce, pantry staples, and snacks you could have at your door in minutes.
How We Compared the Top Gourmet Meal Delivery Options
Comparing these meal delivery options was easy; you just have to look at the facts. The two most important factors were the pricing and convenience. We don't want anyone to break the bank or spend hours in the kitchen if they don't want to. Specialty diets are at the forefront of searching for your next favorite meal delivery service, so we made sure to include a little something for everyone. What sets these companies apart from the rest is their attention to their customers and their use of premium ingredients. These aren't the meal kits from the early 2000s–they're fresh meals that take cooking to a new level of nutrition, flavor, and convenience. From organic produce to globally inspired gluten-free dishes, each meal delivery option brings the restaurant experience to your table. You deserve it.
Gourmet Meal Kits at Your Doorstep
There's no denying that gourmet meal kits have revolutionized how we approach eating. No matter your preferences, there's a kit for you. You'll get quick and healthy options from Gobble, organic ingredients from Sunbasket, luxury and nutrition from Sakara Life, and plant-based perfection with Factor. Along with portion control from Methodology, frozen treats from Daily Harvest, and exciting gluten-free options from Epicured. And, of course, if you want a unique blend of meal kits and groceries, Hungryroot is the best choice.
Whether you're looking for quick and easy meals, plant-based, organic, gluten-free, or ready-made nutritious options, you can treat yourself to the convenience, flavor, and quality you deserve.