Kid-Friendly Meal Delivery Options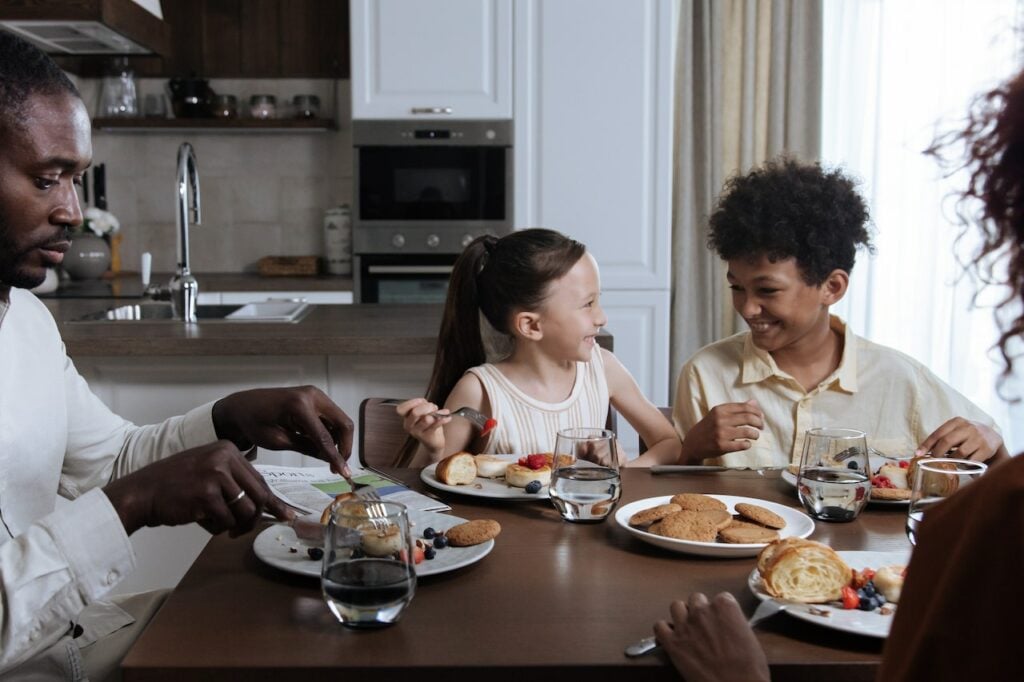 What are you feeding your kids for dinner tonight?
For busy parents, mealtime can be a big-time hassle. Deciding what to eat, going to the grocery store, and prepping ingredients can take hours out of your day. Not to mention the added stress of dealing with picky eaters and wasted food.
Kid-friendly meal delivery is a modern solution to this age-old problem. Having perfectly-portioned meals delivered directly to your home can help take the guesswork out of dinner time. Meal delivery subscriptions are more common than ever. Gone are the days of spending hours getting dinner ready.
Top Benefits Of Kid-Friendly Meal Kits
End Picky Eating Once and For All
Nothing is worse than trying to feed children who are picky eaters. Keeping kids interested in their meals is an extra hurdle to jump through when trying to feed a family, and cooking a whole meal that the kids don't eat is incredibly frustrating.
With kid-friendly meal kits, you can be sure that you are having meals delivered to your door that your little ones will actually eat! Children love structure, and the ability to choose from a wide variety of meals ahead of time will get them excited about dinner every night. Giving your children the option to select meals ahead of time is a great way to help them learn what their favorite foods are, and what they like to avoid.
Kid-friendly meal kits also ensure that your kids won't get bored with eating the same dishes every week. Having a wide range of meals to choose from will help your children develop a healthy relationship with food.
For those new to parenting, chek out our list of the best meal delivery for new parents to save even more time and energy!
Save Time and Money
As discussed earlier, all the time that goes into getting dinner on the table can add up night after night, week after week. Whether it's waiting in traffic, trying to locate ingredients in the grocery store, or the checkout lines that never seem to be moving, shopping for dinner can take away a considerable amount of time out of your evening. Time that you could be spending with your family.
Kid-friendly meal delivery can help bring many hours back into your week. Not only time that would normally be spent shopping but meal delivery services can also decrease prep time and cleanup time as well. Having all of the ingredients needed to make a meal portioned and prepared means you spend less time chopping vegetables, and more time chatting with your children.
Additionally, it can help you save money on grocery costs. By buying exactly what you need for a meal, you are reducing the amount of food wasted, and since meals are delivered every week, you eliminate the ability for food to spoil.
Dietary Flexibility
Does your child have a gluten sensitivity or other food allergies? If so, then kid-friendly meal delivery may be the way to go. Kid-friendly meal delivery services can accommodate a wide range of dietary needs to ensure that your family gets the best nutrition available, with maximum convenience. Every growing child will have different nutritional needs, and many kid-friendly meal delivery services will have options for most situations.
No matter your child's nutrition requirements, meal delivery can help to make dinner time easier, cheaper, and on the table sooner.
3 Kid-Friendly Meal Delivery Service
While there are many options available for kid-friendly meal delivery, here are a few of our favorites:
1. Yumble
Yumble is a kid-friendly meal delivery service that specifically caters to children 1 to 12. They offer selections for breakfast, lunch, dinner, and snacks, with bigger portion options for bigger kids. A Yumble subscription gives you the option to select your own meals, or to receive their curated boxes based on your preferences. Yumble also accommodates dietary restrictions like gluten-free, dairy-free, and vegetarian diets.
Yumble also boasts a generous rewards program, providing incentives and prizes for healthy eating and trying new foods.
2. Gobble
Gobble has burst onto the scene as one of the top kid-friendly meal kits around. They post new recipes every week, and since their chefs do most of the work, meals can be ready in 15 minutes or less, letting you spend more time with your family. They also offer meal subscriptions for many dietary needs, whether you need gluten-free, vegetarian, or lean & clean meals.
With the endless plethora of recipes available, your kids will love selecting their meals for the week, making sure they get exactly what they want, and nothing they don't.
You can even get your first 6 meals for only $36!
3. Nurture Life
Nurture Life is a kid-friendly meal delivery platform that brings fresh meals, snacks, and smoothies right to your door. Whether you have infants just learning how to eat real food, toddlers, or big meals for big kids, Nurture Life has you covered.
Their smoothies also make a delicious, nutritious snack or meal-replacement option. Additionally, they provide filters for dairy-free, soy-free, vegetarian, and gluten-free meal options.
Read more about the benefits of meal delivery services.
Make All Your Meals Kid-Friendly
No matter what your child's dietary needs are, meal delivery makes good nutrition accessible to your family, helping you to save money, time, and the stress of figuring out what to eat every night. If you are looking to simplify your family's dinner so you can spend more time with them, give kid-friendly meal delivery a try, and start enjoying your evenings even more.