Gobble vs Blue Apron: Key Differences to Consider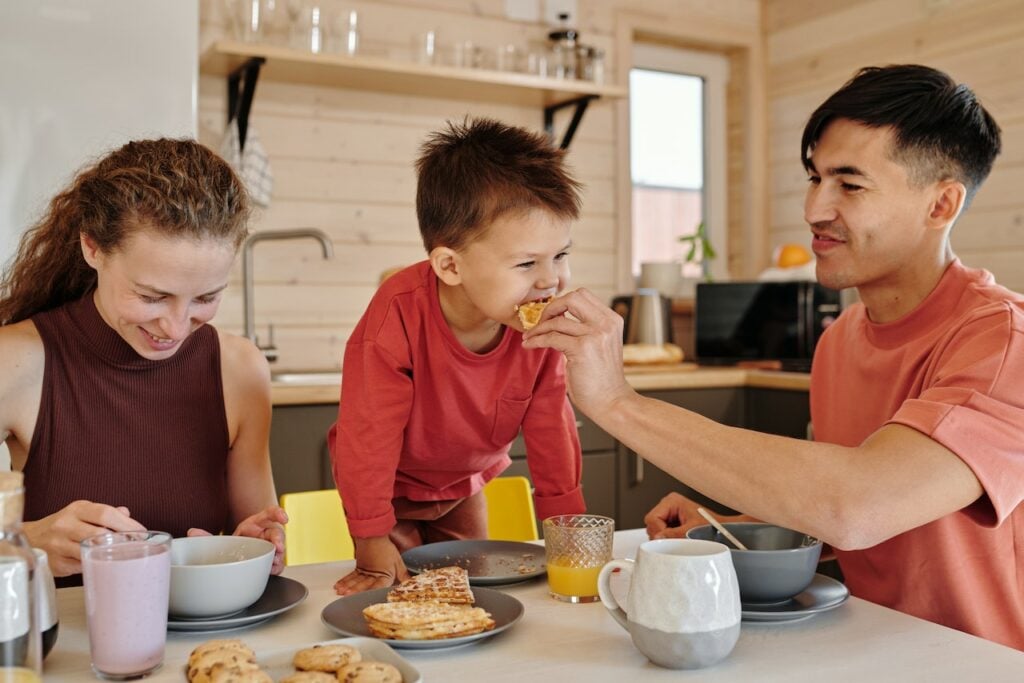 With the growing emphasis on healthy and convenient meal options, knowing which food delivery service will give you the best bang for your buck can be challenging. For busy moms or young professionals, spending money on a meal delivery service that doesn't measure up can feel like a waste of time and money. That's why meal delivery companies like Blue Apron and Gobble are gaining traction as dinner options that provide tasty meals that take out all of the guesswork. While Blue Apron may be a popular contender, it doesn't always have the features people may want. We'll compare the two and help you figure out what option is best for you.
Comparing Gobble vs Blue Apron On Key Meal Delivery Service Features
Gobble vs Blue Apron: Meal Prep Time
Gobble knows time is of the essence. Gobble's ingredients come pre-prepped, so your dinner can be ready in under 15 minutes. Blue Apron takes 25-45 minutes for each meal. So go with Gobble if you're looking for something quick, nutritious, and flavorful. 
Blue Apron vs Gobble: Menu Variety
This is where Blue Apron and Gobble match up. They both offer a vast variety of menu items that change each week, so you'll never get sick of having the same thing. Gobble specializes in offering meal kits for four people with options from lean and clean dinners to premium dinners, salads, soups, breakfasts, and desserts. Blue Apron provides various changing menu items each week, with options for vegetarians, wellness enthusiasts, add-ons, and their signature menu for four. With so many options, it's clear that both Gobble and Blue Apron will have a meal for everyone.
Gobble vs Blue Apron: Specialty Diets
Unfortunately, aside from their Signature for 2 Vegetarian Plan, Blue Apron has no other specific dietary plans. Although they design their recipes so so you can make at-home substitutions, this can still be a massive downside for people who follow a particular diet and don't want to put in additional brain power. Gobble offers complete transparency by marking and separating ingredients to remove things like gluten and dairy if needed. Additionally, they offer a Classic Plan, Lean & Clean Plan, and Vegetarian Plan, so you can be worry-free when you receive your meals.
Blue Apron vs Gobble: Price
For dinner for four with two meals a week, Blue Apron costs around $86. For the same amount of people and meals, Gobble costs around $104. For the price, Blue Apron is the more affordable meal delivery service. However, it's important to consider that Gobble offers more diverse meal plans than Blue Apron, so it's all about what kind of food and convenience you're looking for.
Gobble vs Blue Apron: Availability
Gobble and Blue Apron are only available in the United States. Gobble is available everywhere in the United States except for Montana, and Blue Apron is available in 48 states.
Real Customer Reviews
Gobble
"What I appreciate most about my Gobble experience is the simplicity of preparation. We have tried several different mailboxes, and while they produce a great result, I have to spend way too much time putting the meal together. Gobble has meals that taste great and are very quick to prepare." – Cindy on Trustpilot
"Consistently, the food is outstanding, and it's so easy to make… My husband is absolutely thrilled with the meals. Thank you so much gobble for saving my culinary experiences." – Anne Urban on Trustpilot
"The meals are delicious, easy to prepare and come in a bag. No need to search for items. It is slightly more expensive than the other meal services. The customer services are excellent." – Cory Powers on Trustpilot
Blue Apron
"In general, the ingredients are top quality and fresh. The variety of the choices is good and always expanding. I like that I don't have to piecemeal recipes every night. Rarely is a delivery a day late. It's been a nice experience to date." – Chris Z on Trustpilot
"Everything thing was delicious however there were 4 eggs missing and also the fig sauce for the charcuterie tray was missing. The pear was not ripe enough to eat. But we got by." – Valerie on Trustpilot
"I love the recipes and taste buds have had a true awakening. However I do feel the portions are every small, especially the salmon. The up-charge seems unfair. Would love to stay a customer but not sure it's worth the price for such small portions." – Cynthia on Trustpilot
Gobble: The Ultimate Winner in Meal Delivery
When it comes to this meal delivery service comparison, Gobble is the top pick. Gobble understands the value of your free time and offers pre-prepped ingredients, ensuring that dinner can be ready in just 15 minutes. While both Gobble and Blue Apron provide various menu options catering to different preferences, Gobble outshines Blue Apron regarding specialty diets, offering ingredient labeling along with vegetarian and lean and clean plans. Although Blue Apron may have a price advantage, Gobble's diverse meal plans and nationwide availability make it the superior choice. With Gobble, you can enjoy delicious, convenient, customizable meals that cater to your dietary needs, making it the ultimate winner.