Freshly Alternatives: Top Meal Delivery Options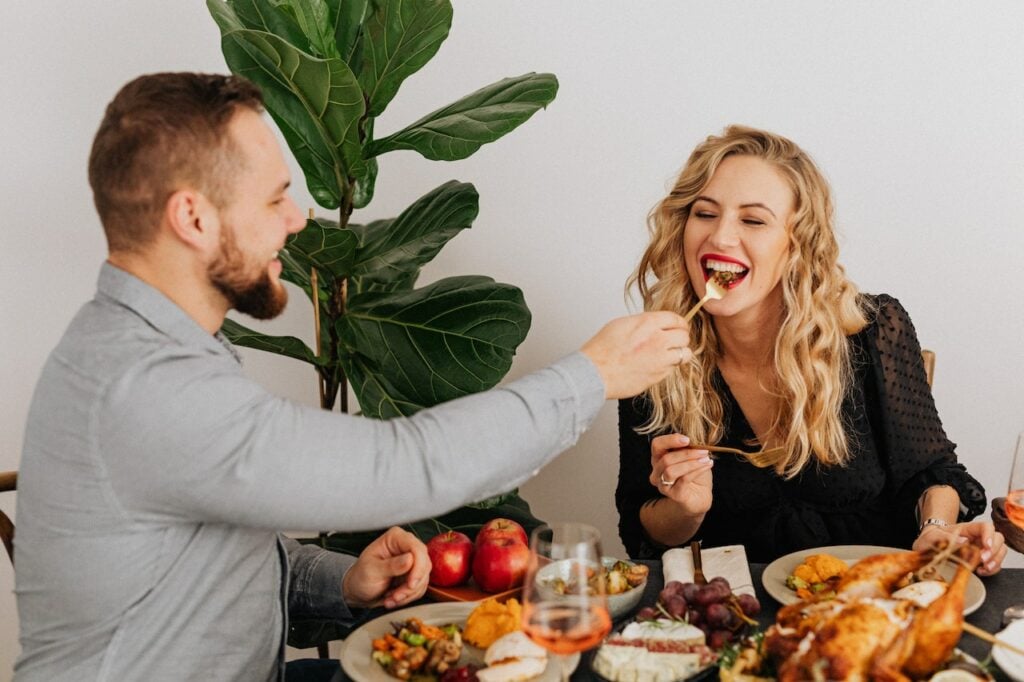 With the pandemic raging on throughout 2020, it's no wonder that many people turned to food delivery to get their meals. Statistics from Blinkco show that compared to 2019, there was a significant increase in the number of delivery app users in the United States, with over 45 million individuals using these services on average. The benefits of meal kit delivery services make them a great option to satisfy cravings.
But with so many different options available, it can take time to know which meal delivery service is the best for you. That's why we've put together a list of services similar to Freshly with complete descriptions.
So whether you're looking for a quick and easy dinner solution or want to try out some new healthy recipes, you can look at the following Freshly alternatives to meet your needs!
What Are the Top Meal Delivery Companies Like Freshly?
If you're looking for companies like Freshly that can help you eat healthily and save time, Freshly is a great option. But it's not the only one out there. Here are some Freshly alternatives that offer similar services:
1. Daily Harvest
Daily Harvest is a food delivery service specializing in healthy, plant-based meals. The company was founded in 2014 with the goal of making it easier for busy individuals to consume healthy, nutritious food. If you're looking for fully plant-based Freshly alternatives, this could be a good options.
At Daily Harvest, you can order from a plant-based menu. As of now, they have more than a hundred options, including smoothies, soups, and breakfast and harvest bowls. You can order directly from the platform and receive your order in frozen form.
Meal Delivery Type
They focus on frozen meals that are primarily based on plants and vegetables. From more than 80 chef-crafted plant-based options to choose from, they are well-suited for vegan diets.
Cost
Their meals are affordable, ranging from $6.79 to $11.99.
2. Gobble
If you're looking for a meal delivery company that offers more than just healthy food, Gobble is one of the best Freshly competitors out there. Gobble is a meal delivery service that provides chef-created meals that are ready in 15 minutes or less.
Wondering how it works? Gobble offers pre-portioned meals that come with everything you need for cooking, so there's no prep work or cleanup required. Gobble meal kits are the perfect solution for everyone who is looking to eat healthy, delicious food without having spent hours cooking.
Meal Delivery Type
From vegetarian options to low-carb plans, Gobble offers something for everyone. The most popular plans include the Lean and Clean plan, and the Classic Plan.
Cost
Gobble's meals are also very affordable, starting at just $12 per meal. And, if you're unsatisfied with your first order, they offer a money-back guarantee.
3. Home Chef
Homechef uses your Taste Profile to recommend meals they think you'll enjoy from their full menu of 20+ recipes each week. You can edit or change those meals at any point before their menu closes each Friday. Their team then gets moving to source fresh, quality ingredients and delivers your menu selections right to your door.
Your meal kit delivery will include procedural recipe cards, so you can easily follow the recipe and cook nutritious and tasty meals all week long.
Meal Delivery Type
The meal is based completely on your taste and preferences.
Cost
Home Chef's meals start at just $8.99 per meal, making them a great option for those on a budget.
4. Purple Carrot
This Freshly alternative is a meal delivery service that takes the guesswork out of preparing delicious, plant-based meals at home. Each week, they send you a box of fresh, pre-measured ingredients and step-by-step recipes for six different dishes. Plus, there's no need to worry about waste – everything is pre-portioned, so you only use what you need.
Meal Delivery Type
Purple Carrot is a plant-based meal delivery that focuses on delivering healthy and sustainable meals.
Cost
Purple Carrot's meals are also very affordable, starting at just $13.25 per meal.
Look No Further For Meal Delivery Options Similar to Freshly
So, are meal delivery services worth it? Definitely! However, deciding between all of these different meal delivery services can be tough. So, if you're wondering how to choose the right meal kit service for your needs, don't worry. We've put together a list of the best meal delivery services based on taste, value, and convenience.
If you're looking for a delicious, hassle-free Freshly alternative, Gobble is the right meal delivery service for you. With Gobble, you can get fresh, pre-made meals delivered to your door in as little as 15 minutes. Plus, the menu options can impress even the pickiest of eaters. So why not give Gobble a try today? You might find that it's the best meal delivery service out there.