Gobble vs Purple Carrot: Comparing Features and Reviews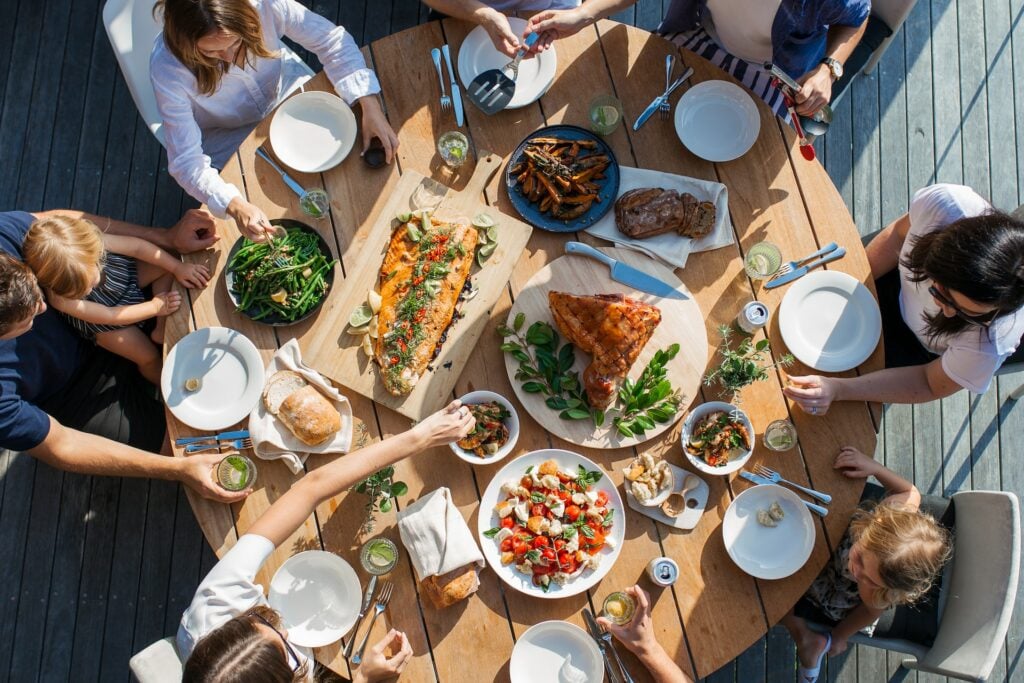 When you're busy juggling a full-time job or raising a family, finding the time to make nutritious meals can feel like an impossible task. That's why meal delivery services Gobble and Purple Carrot are so helpful – they provide prepped ingredients and detailed recipes that take all the stress out of planning your next home-cooked meal. But which one should you go with? Let's compare Gobble and Purple Carrot to help you decide how to choose the right meal kit service.
Gobble vs Purple Carrot: Dietary Preferences
If you have specific dietary preferences, it might be a challenge to find food that you trust. But luckily, Gobble vs Purple Carrot offers their own unique preferences. Purple Carrot shines as a fantastic choice for those following a plant-based lifestyle, as they provide a variety of flavorful and nutritious vegan meals. Both Purple Carrot and Gobble commit to transparency, clearly labeling ingredients and allergens so you can customize your meal with what works for you. However, Purple Carrot's range stops there. Gobble goes the extra mile by catering to various dietary preferences. With Gobble, you have access to their regular Classic Plan meal kits and specialized plans like their Lean & Clean Plan or their colorful Vegetarian Plan.
Purple Carrot vs Gobble: Customization
It's okay to like what you like. When it comes to customization options, Purple Carrot vs Gobble. Gobble's ability to tailor your meals and accommodate your specific cravings is one of a kind. They give you the freedom to personalize your meal kits to suit what you're in the mood for. Whether you're craving a refreshing salad, a healthy breakfast, or an indulgent dessert, Gobble allows you to add these extras to your order easily. On top of that, if you're looking for an extra protein boost, they allow you to double up on your protein portion whenever you want. Unfortunately, Purple Carrot doesn't offer the same freedom; they only provide pre-set plant-based meal plans. 
Gobble vs Purple Carrot: Price
If you're looking to feed four people with two meals a week, Purple Carrot costs $88, while Gobble costs around $104. So for only $16 more, you can access a wider variety of meals and sides when you go with Gobble. Purple Carrot will be great for any plant-based eater if you're looking for the most outright affordable option.
Purple Carrot vs Gobble: Plan Flexability
Both Gobble and Purple Carrot understand the need for flexibility in meal delivery services. Both companies offer the convenience of allowing customers to skip weeks or cancel their subscriptions anytime. Whether you have a busy schedule, are on vacation, or simply need a break, Gobble and Purple Carrot provides the freedom to adjust your delivery according to your needs.
Real Reviews: What the Customers are Saying
Gobble
"Quick meals that are tasty. Instructions easy. Most of the cutting work, and some of the cooking of pasta is done. Dropping our other meal service for the less greasy and healthier Gobble meal service." – Larry on Trustpilot
"We are subscribed to the Lean and Clean options and the meals are tasty, easy and healthy. Generally the meals are 500 – 600 calories and almost all are less than 50 g carbs (some are 20 or less). The meals are fresh, filling, and ready in 15 minutes. We're eating out less as a result and have trimmed our take out, which is great." – Kerinia Cusick on Trustpilot
"Great quality ingredients, and I don't think a meal has taken longer than 20 minutes to prepare. Even my 14 month old loves it. I have tried other meal kits and this has been my favorite thus far." – Mackenzie on Trustpilot
Purple Carrot
"Easy to prepare, great variety of dishes to prepare. Always feel better after a few days of purple carrot meals." – Tim Bender on Trustpilot
"We try to add plant based meals at least five times a week. Purple Carrot provides nutritious, new options that are easy to prepare and taste delicious. I have been pleased with the majority of our selections." – Betty Zara on Trustpilot
"The recipes are delicious. I have had some elements missing from the kits. One was cauliflower and it was a cauliflower dish. I was able to repurpose the ingredients." – Claire McConnel on Trustpilot
Which Meal Delivery Service is Right for You?
All things considered, both Gobble and Purple Carrot are excellent choices for convenient and delicious meal delivery services. While they have some similarities, they also have quite a few differences that make them the right choice for different customers. Gobble stands out with its wide assortment of meals and customization options that can accommodate almost any diet, while Purple Carrot is the go-to option for those seeking plant-based meals. Their flexible plans, meal variety, and affordability combine to make them a top choice for anyone looking to reap the benefits of meal delivery services. So, no matter how you decide to spice up your meals, Gobble has you covered.