July Menu Highlights
This summer we're bringing the heat with new menu items. Impress your friends and family with these easy, gourmet meals that take less than 15 minutes to make. You won't want to miss these!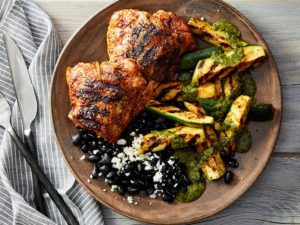 California Chili Chicken Thighs with Black Beans & Cilantro Pesto: Part of our Summer Grill Kit series, this tasty dish can also be cooked right on the BBQ! Tender and flavorful confit chicken thighs are rubbed in a California-style chili rub, and served up with spears of grilled zucchini and Cuban-spiced black beans.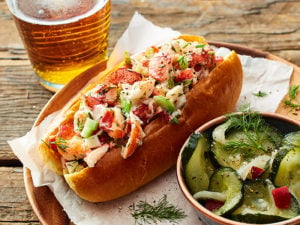 Lobster Roll Family Pack: Surfs up for your tastebuds with our take on the classic New England lobster roll! Soft brioche rolls are stuffed with fresh lobster claw meat dressed in mayonnaise, celery, green onions, fennel and dill. This premium dinner kits serves 4 and makes for the perfect summertime meal.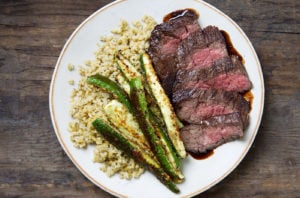 Balsamic-Glazed Flat Iron Steaks with Roasted Parmesan Zucchini Fries: Tender and flavorful flat iron steaks are glazed in a sweet and tangy balsamic vinaigrette, then served alongside oven-roasted zucchini spears coated in a lemon pepper parmesan crust and a side of harvest brown rice.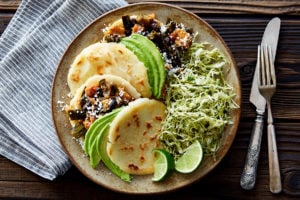 Arepas with Sweet Potato & Poblano Pepper Hash: These corn arepas and sweet potato hash deliver a sweet and savory combination that will leave your taste buds doing a salsa in your mouth! The dish comes complete with fresh avocado, cotija cheese and a refreshing cilantro cabbage slaw.