The Top 3 Gluten-Free Meal Delivery Services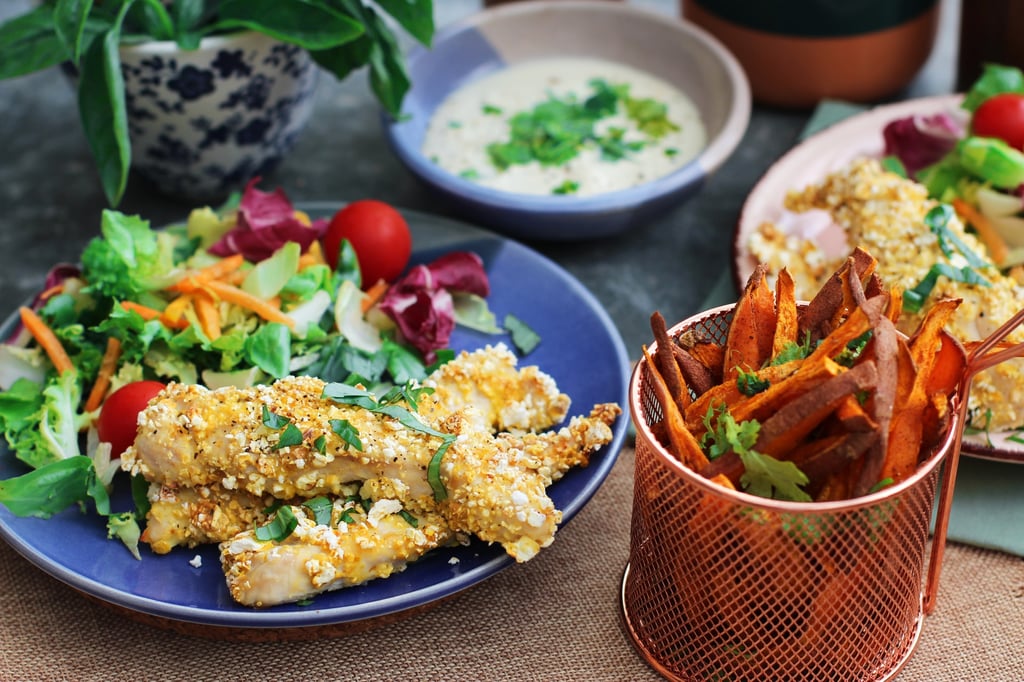 Gluten intolerance is one of the most common dietary limitations. But the lack of awareness creates difficulties for many to meet their basic nutritional needs. For many people, living with gluten intolerance limits their ability to enjoy food from restaurants and grocery stores.
In recent years companies have recognized the potential of the gluten-free market. They are starting to create a variety of services that cater to the needs of people with gluten intolerance. One of the most promising innovations is gluten-free meal delivery. With so many options on the market, it can be difficult to decide on the best gluten-free meal delivery service for your lifestyle. So, "what is the best meal delivery service for a gluten-free diet?"
Whether you want a pre-made meal after a long day at work or want to get involved in the cooking process, here are some of the best gluten-free meal delivery options.
Round Up of the Best Gluten-Free Meal Delivery Options
1. Fresh Gluten-Free Meal Kits: Gobble
Whether you want a month's supply or only need a couple of meals during a busy week, look no further than Gobble. Gobble takes the hard work out of meal prep, and instead lets you focus on the important part – how good your gluten-free meals taste!
Gobble is simple to use: each week, you choose from a rotating menu consisting of meals that cater to all kinds of dietary requirements. From gluten-free to vegetarian options, Gobble takes the difficulty out of planning and preparing meals. Ingredients are pre-prepared by qualified chefs. From peeling and dicing vegetables to marinating meats, all recipes are simple and easy to follow.
For anyone with gluten intolerance, you know how tricky it can be to make sure that pre-made meals don't have any gluten. Gobble makes this easy by listing all allergens contained in each of their meals, so you can pick and choose items to suit you!
Gobble's gluten-free meal delivery kit service takes inspiration from different cultures and cuisines to deliver unique, ever-changing options for you to explore. Whether you feel like exotic spices or something familiar and comforting, there is something on the Gobble menu for everyone.
With a 15-minute prep time, all you have to do is follow the easy instructions for a quick, delicious meal. Choose from meal kit sizes for two or four people, and even add-ons like breakfast, snacks, or extra meals to suit your busy lifestyle.
2. Frozen Meals: Magic Kitchen
If you are short on time, a gluten-free meal delivery service can be the best option. They help ensure that you are getting the best out of both your time and nutrition. Frozen meal delivery services like Magic Kitchen specialize in preparing meals for older customers and those with specific dietary restrictions. Meals are designed by nutritionists and cater to those who struggle to get adequate nutrition in their everyday meals.
The benefits of services like Magic Kitchen are that the meals are already prepared. Warm them up in the oven or microwave and they are ready in a matter of minutes. They're also portable so you can take them anywhere where suitable options won't be available.
Although Magic Kitchen has the advantage of convenience, it has drawbacks as well. Frozen meal delivery services like Magic Kitchen don't allow for customization. If you don't like a particular ingredient, you don't have the option to omit it during the cooking process. Much of the flavor of fresh ingredients is also lost during the freezing process, meaning that frozen gluten-free meal kits can also taste bland once reheated.
3. Smoothies And Bowls: Daily Harvest
Anyone who struggles to get some extra fruit and vegetables into their day may opt for smoothies or bowls as an easy breakfast option. For those wondering, "is daily harvest gluten-free?" the answer is yes! Gluten-free meal delivery services like Daily Harvest focus on fresh, locally-sourced produce taken straight to your door, with offerings like smoothies, bowls, soups, and 'bites' among their most popular choices.
People who need a gluten-free diet need to know that they are getting the proper nutrition from other sources. Daily Harvest's smoothies and bowls encompass farm-frozen seasonal fruits and ingredients to create tasty dishes in minutes. You can take the smoothies on the go. Plus they provide an excellent nutritional boost to start your day. Somewhere between a frozen meal-delivery service and a meal kit service, Daily Harvest's vegan, gluten-free meals still need some preparation. But the packaging and instructions are quick and easy to follow.
Similar to Magic Kitchen, Daily Harvest has a lack of customization for people with allergies. As the food is pre-packaged and farm-frozen, anyone who doesn't like a particular ingredient isn't able to remove or omit it from their smoothie or bowl. Daily Harvest meals aren't particularly allergen or kid-friendly, making it a difficult choice for families or anyone with many intolerances.
Which Meal Delivery Service Is Best For Gluten-Free?
We believe that the best gluten-free meal delivery kit services not only taste good but also focus on your most precious resource – your time. Gobble takes all the hard work out of preparing your meal with ingredients pre-sliced and measured for your convenience. Our meals go from box to table in under 15 minutes. They're not only delicious- they're also nutritious!
To learn more about what you can eat on a gluten-free diet check out our Gluten-Free Grains Guide, Gluten-Free Swaps, and How to Go Gluten-Free.