Gobble vs Factor: Key Differences to Consider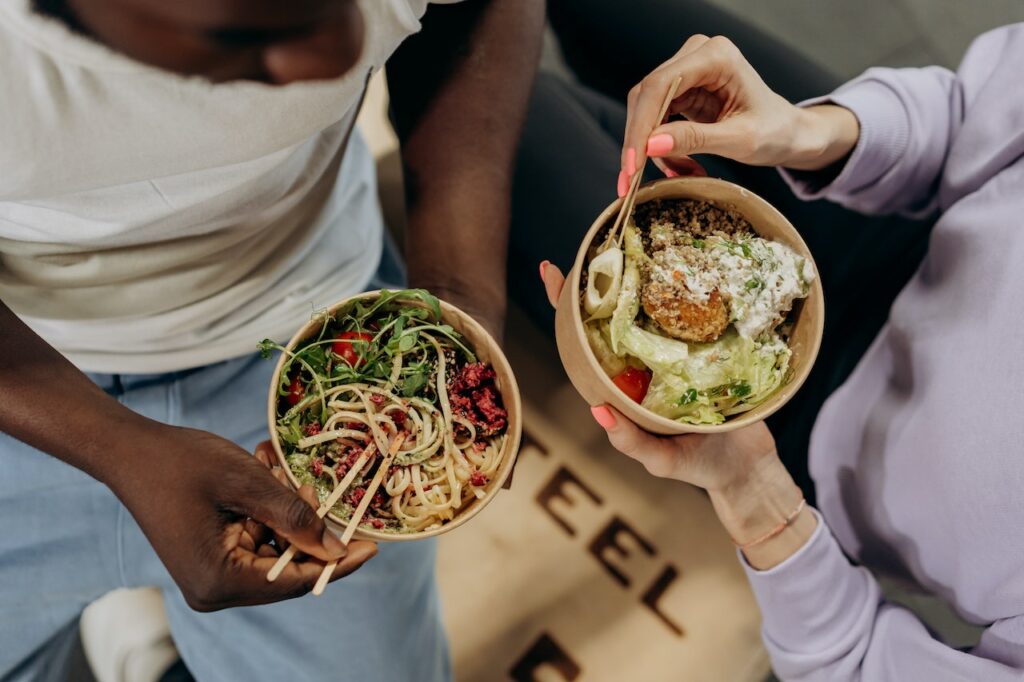 With the hustle and bustle of everyday life, it's no surprise that the benefits of meal delivery services have become increasingly popular. Two of the most prominent players in this space are Gobble and Factor. Both services offer meal options that cater to busy individuals or families, but they differ in key ways. Let's take a closer look at Gobble vs Factor to help you decide which service is right for you.
Gobble vs Factor: Type of Meal Service
One of the primary differences between Factor and Gobble is the type of meal service they offer. With Factor, you'll be getting fully prepared meals that are ready to eat within minutes. It's perfect for busy bees who need a good meal without the hassle of cooking from scratch every day.
On the other hand, Gobble offers a meal kit service that gives you prepped, fresh ingredients with your own recipe cards, so you can unleash your inner chef and cook your meals. And the coolest part is that Gobble does most of the ingredient prepping for you, so in just 15 minutes, you'll have a home-cooked meal you can take pride in.
Factor vs Gobble: Menu Variety
Both Factor and Gobble have a great selection of dishes to choose from. Factor offers around 25 rotating menu options weekly. With Gobble, you get over 30 rotating menu options a week, which gives you more variety and flexibility for your meals– perfect for those who want to explore new flavors and keep their cooking nights exciting.
Gobble vs Factor: Dietary Preferences
Right off the bat, if you have specific dietary preferences or requirements, Factor may be the best choice for you. They offer options like keto, calorie smart, protein plus, vegan, and vegetarian menus. Gobble offers their classic plan, lean & clean plan, vegetarian plan, double protein, and separates ingredients so people can remove any gluten or dairy as necessary in their meals. If we're looking at Gobble vs Factor, Gobble may be more suitable for people with less common but specific dietary restrictions, depending on your preferences.
Factor vs Gobble: Price
Price is ultimately the deciding factor when choosing between Factor vs Gobble. The starting price for Factor meals is $11 per serving, which is quite similar to Gobble's starting price of $11.99 per serving. However, Factors offers the convenience of fully prepared meals at a slightly lower price, which may help justify the extra cost for some people. On the other hand, with Gobble's meal kit delivery service, you have to invest some time in prepping and cooking; nevertheless, it remains a cost-effective option compared to many other meal kit services available in the market.
Which Meal Delivery Service Suits Your Lifestyle?
In any meal delivery service comparison, Choosing the right meal delivery service comes down to what's important to you – whether that's price, convenience, dietary preferences, or variety.
Factor is a great choice for people with specific dietary preferences that want fully prepared meals that require minimum effort.
Gobble's meal kit service is better for those who enjoy the process of cooking and don't mind putting a few things together. Gobble's prepped ingredient solution means you can still enjoy the fun aspects of cooking without all the prep time, making it an excellent middle ground between the two.