Dairy-Free Swaps: 15 Dairy Substitutes To Try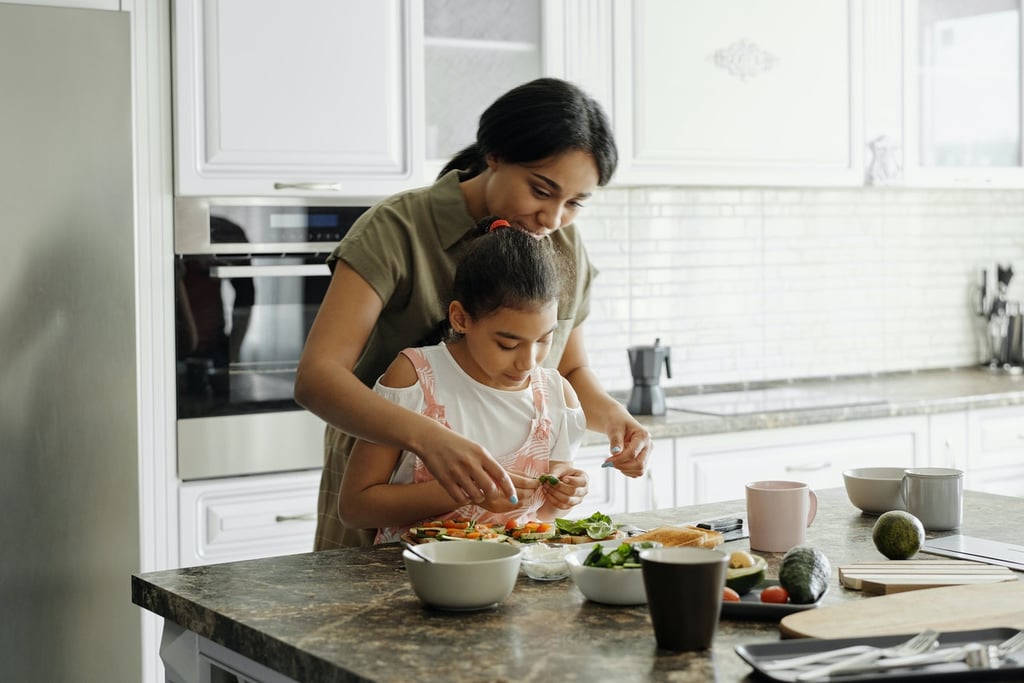 As a growing number of people are choosing to ditch dairy, there has never been a larger market for dairy-free swaps. Going dairy-free doesn't have to mean sacrificing taste. Thanks to the boom in dairy substitutions, going dairy-free has never been easier.
Too many choices can be overwhelming. We've helped narrow down the field with our favorite dairy-free swaps, from plant milk to vegan cheese. Make the process even easier by joining Gobble today to get healthy, dairy-free meals delivered weekly.
Reasons To Cut Out Dairy
There are so many reasons to cut dairy out of your diet. Going dairy-free is an easy way to make a positive change in your life, for animals, and for the planet. The dairy industry is a massive contributor to climate change, with livestock and their byproducts making up over 50 percent of global greenhouse gas emissions according to Cowspiracy. The waste caused by one dairy cow is more than the waste created by 164 people living in a city. Making a few dairy-free swaps in your diet is a sustainable choice with a big impact. But going dairy-free isn't just good for the planet, it may also be good for your health.
Lactose Intolerant
The ability to digest lactose after infancy is not natural in humans. In fact, according to the NIH, about 68 percent of the world's population is lactose intolerant. This is because the production of the enzyme required to break down lactose (lactase) is generally halted in mammals once we mature past drinking mother's milk.
In some parts of the world, populations evolved to carry a gene allowing for the production of lactase past infancy. This is why lactose tolerance is more common in certain populations, like those descended from Europe.
If you are lactose intolerant, a few dairy-free swaps can help relieve painful symptoms without giving up any of your favorite tastes.
Going Vegan
As more people realize the harms of animal agriculture, veganism is growing. Going vegan means abstaining from food and other products that unnecessarily harm animals, including meat and dairy.
While some people believe that dairy does not hurt animals because cows need to be milked, this is a misconception. Cows are mammals, like humans, which means they produce milk to feed a baby. To get milk, the dairy industry forces cows to give birth over and over again. Then, farmers remove their calves so that we can take their milk instead (often sold as veal). Three million dairy cows are slaughtered in the United States annually, most of whom only live a fraction of their natural lifespan after suffering years of abuse.
Going vegan has never been more accessible thanks to the widespread availability of plant-based protein substitutes and dairy-free swaps. Making these small changes can make a huge difference to animals.
Health Benefits
If you're not a baby, there is no health benefit to including dairy in your diet. Despite decades-long campaigns by the industry, studies have shown that dairy has little or no benefit for bone strength. Dairy is the top source of saturated fat in American diets, which is dangerous for heart health. Making a few healthy food swaps in your diet can help put you on track for a healthier lifestyle.
15 Dairy Substitutes To Try
If you're ready to make some dairy-free swaps, start with these recommendations.
Dairy-Free Butter
Earth Balance Original Buttery Spread
This dairy substitution is even better than real butter and is sure to become a new staple in your fridge.
Miyoko's European-style Cultured Vegan Butter
This dairy-free swap will impress even foodies.
Plant-Based Milks
Silk Soy Milk
This dairy-free brand has many soy milk options, including vanilla flavored and original organic. Go with the unsweetened version for a healthier option.
Oatly Barista Edition Oat Milk
This dairy-free swap is for the coffee snobs. If you crave that perfect creamy foam in your latte, this oat milk will be your new addiction.
Almond Breeze Unsweetened Vanilla Almondmilk
This almond milk is a healthy dairy substitute that's so tasty you can drink it straight from the jug. Plus, one cup of almond milk has more calcium than cow's milk, and is a great source of vitamin E!
Dairy-Free Cheeses
Daiya Dairy-Free Cheeze Shreds
Available in seven different styles, this dairy-free swap is perfect for melting.
Kite Hill Almond Milk Ricotta
This vegan cheese is so good you'll want to eat it by the spoonful.
Chao Creamy Original Slices
These dairy-free cheese slices melt on a grilled cheese or panini.
Violife Just Like Feta Block
Everything from this company is great, but their feta block stands out as one of the only dairy-free feta substitutions widely available to shoppers.
Miyoko's Cashew Milk Cheese Wheels
These spreadable soft cheeses are amazing. Add them to a charcuterie board with some plant-based meat and crackers, and people won't even believe they are vegan.
Miyoko's Cultured Vegan Cream Cheese
Spread this super easy dairy-free swap on your morning bagel to start your day off right.
Yogurt Alternatives
Forager Organic Dairy Free Yogurt
These yogurts come in seven flavors like vanilla bean and strawberry. They make a delicious breakfast dairy-free swap.
Kite Hill Almond Milk Yogurts
Available in nine flavors including unsweetened, blueberry, and key lime, these almond milk yogurts are an easy dairy substitution.
Dairy-Free Ice Creams
SO Delicious Frozen Desserts
SO Delicious offers a huge assortment of dairy-free ice cream alternatives. Available products include both pints and bars, and they offer desserts with five different plant-based milks.
Ben and Jerry's Non-Dairy Pints
Easily accessible and familiar to ice cream lovers everywhere, Ben and Jerry's offers 20 dairy-free swaps of favorite flavors. Options include Chocolate Chip Cookie Dough, Chocolate Fudge Brownie, and Peanut Butter Half Baked.
Ditch The Dairy With These Swaps
If you're looking to change your eating habits, getting started can be the hardest part. A meal plan service like Gobble can help you by taking the planning and guesswork out of eating healthy. Try our Lean & Clean plan for carefully-crafted meals with plant-based options available. Every week we provide a dairy-free option to make trying these dairy-free swamps simple and enjoyable.