Ah springtime… flowers are abloom, days stay lighter longer, and everything seems to feel chipper. With warmer, brighter days ahead, it's only natural that we look to refresh our mealtime routines with crisp, colorful ingredients. We're extra excited about our upcoming Spring menus – plus, there's a whole lot of health benefits that come with eating such stunning dishes! Read on to learn about some of our favorite seasonal produce items and how to enjoy them:
Asparagus
Hello vitamins! Asparagus, which actually comes in more colors than just its common green, is packed with vitamins and fiber. With a low calorie count, these nutritious stalks are a great addition to any plate. Vitamins A, C, E, and K are all great benefits of this versatile vegetable. Here at Gobble, we love utilizing asparagus as a hearty star in vegetarian recipes or as a tasty side alongside one of our premium proteins.
For some delicious ways to enjoy asparagus, keep your eyes out for these colorful favorites: Lemon Gnocchi with Asparagus, Basil Pesto, and Goat Cheese; Pan-Seared Chicken with Roasted Tomato and Asparagus Salad; and Three Cheese Tortellini & Sautéed Spring Vegetables with Lemon Gremolata.
Fava Beans
These small legumes are incredibly mighty. Fava beans are an incredible source of protein, in addition to providing a variety of essential vitamins and minerals. When it comes to boosting your immune system, fava beans are chock full of antioxidants that offer incredible benefits.
While fava beans are great on their own as a tasty, healthy snack, they are also fantastic in salads, pastas, soups, and more. Our Gobble chefs have designed some wonderful seasonal dishes that feature these protein-packed pods. Give these green legumes a try in our Spring Pot Roast with Mashed Potatoes, Fava Beans & Asparagus (fava beans + asparagus = bonus points!) or Seasonal Pea and Fava Bean Salad.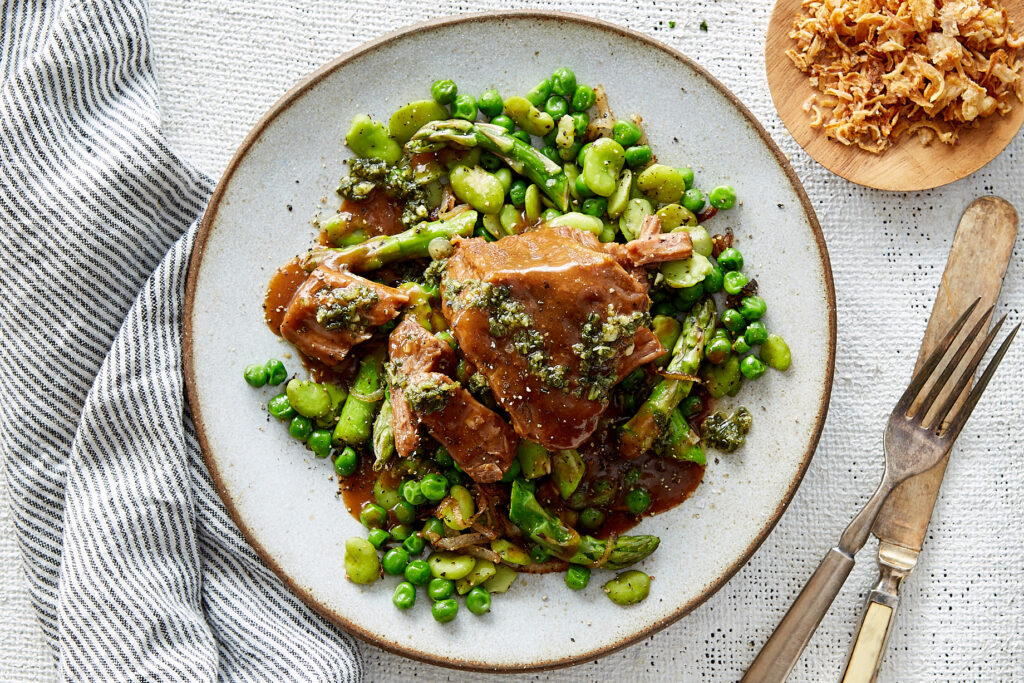 Peas
While these little green powerhouses may have a stigma of being the vegetable every kid refuses to eat, they shouldn't go underrated. Thanks to high levels of potassium and fiber, peas over a range of heart-healthy benefits. Plus, these protein-rich veggies offer a variety of healthy gut bacteria, which helps aid the digestive system and promote healthy immune responses. Peas' peak season is usually mid-Spring, around April and May, which means that we have a lot of fresh recipes featuring these springtime stars.
From sugar snap peas to classic green peas, these vegetables are sure to brighten any dish and add delicious pops of flavor. Here are some of our favorite recipes: Indian Spiced Lentil & Green Pea Flatbread with Roasted Cauliflower; Pan-Seared Salmon with Quinoa & Sugar Snap Pea Tabbouleh; and Chicken Bento Bowl with Sugar Snap Peas & Jasmine Rice.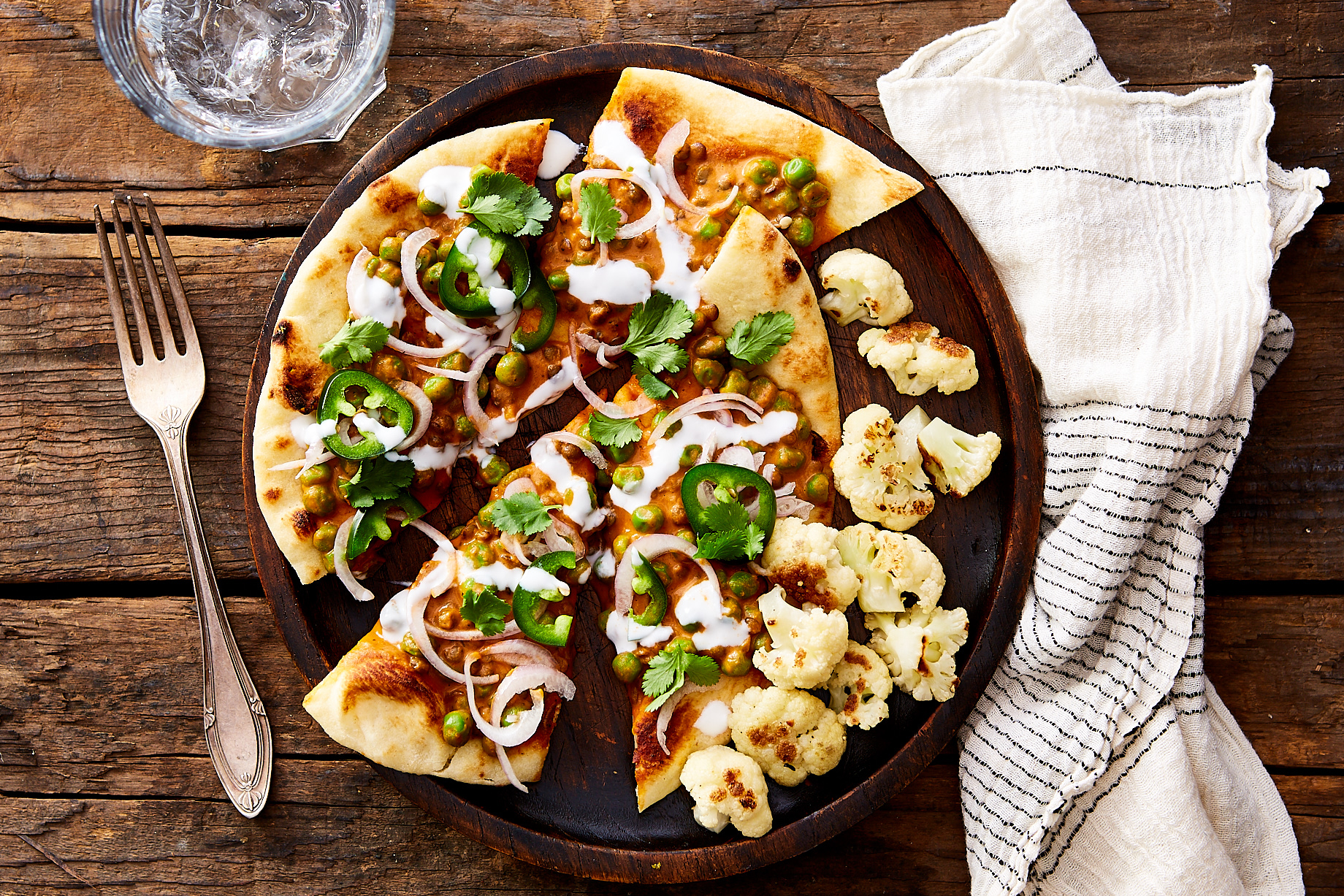 For more seasonal dishes, head to our full menu: