Skip The Holiday Kitchen Stress With Gobble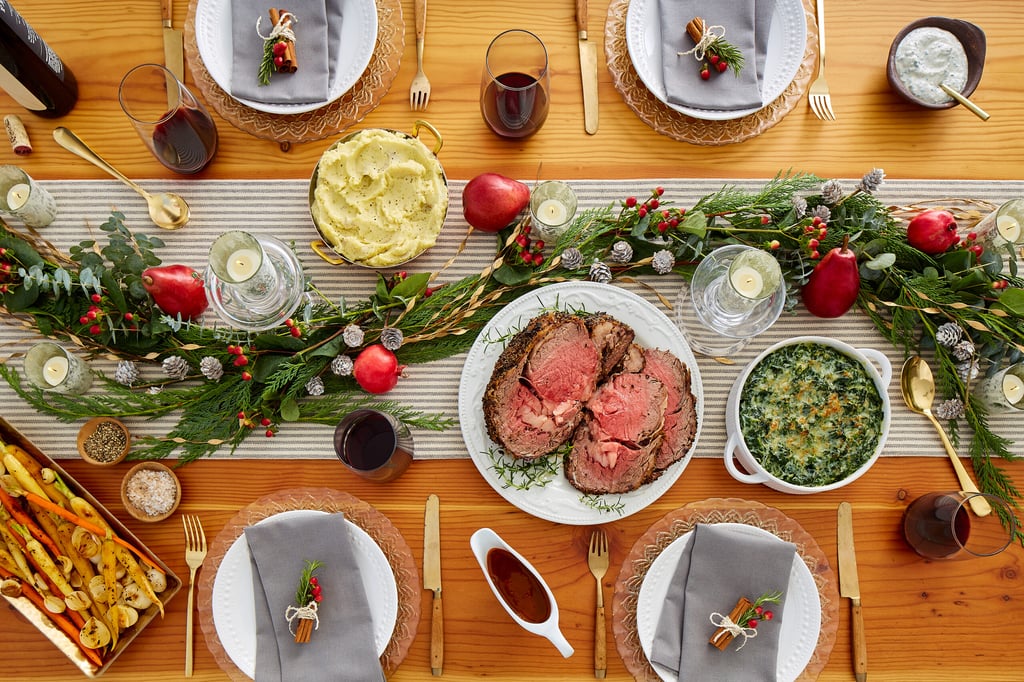 The holiday season is in full swing, and after a year like this one, everyone deserves some rest and relaxation. But between shopping lists, travel plans, and days spent in the kitchen – who has time for eggnog in front of the fireplace?
Have no fear – Gobble is here to deliver your perfect holiday dinner, minus the stress. Say no to endless grocery lists, time-consuming prep, and hectic balancing acts in the kitchen, and say YES to Gobble's Holiday Box. Including servings for 4-6 of your favorite people, freshly-prepared ingredients, and table-ready in less than 30 minutes, there's no better way to take back your quality time from the kitchen.
Spend the holidays the way you want to this year, and leave the cooking up to us! Now, time to unwrap the best gift box of the season – one delicious dish at a time.
Prime Rib Roast – Complete With Beef au Jus and Horseradish Cream Sauce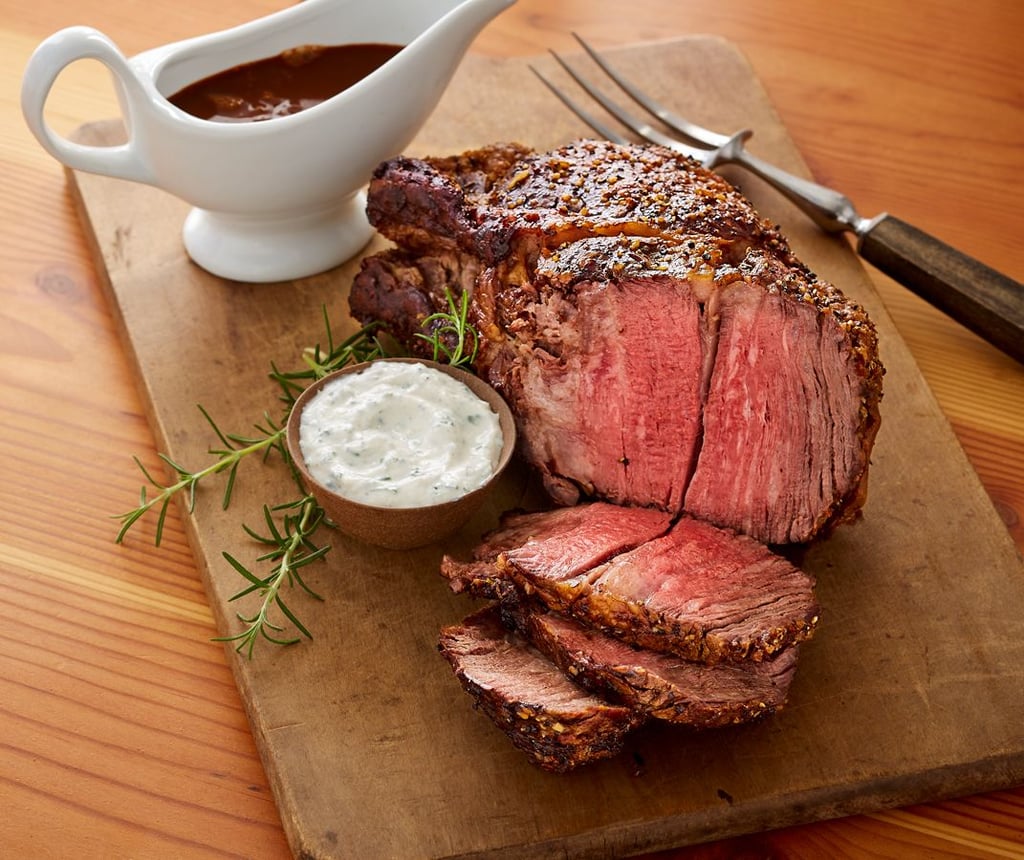 Let's start with the centerpiece of your holiday table – four pounds of gorgeous Prime Rib, roasted to perfection for the whole family to share! Our Gobble executive chefs have done all the prep for this unforgettable entrée, from seasoning with our signature Porterhouse dry-rub, to trimming and trussing to ensure you're just minutes away from deliciousness. It's never been this easy to enjoy a homestyle, slow-roasted dinner, and this Prime Rib will have your guests demanding the recipe. (We're happy to keep it our little secret).
Holiday Sides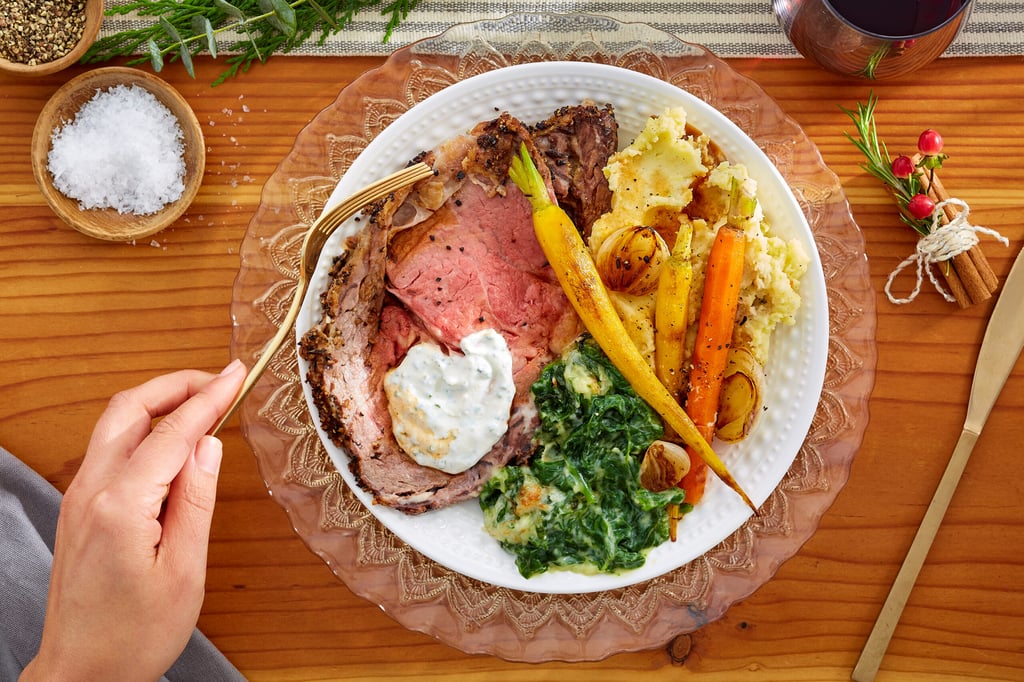 Yukon Gold Mashed Potatoes
There's no holiday side more essential than Mashed Potatoes, and we have to say, ours are some of the best we've ever tasted. We used real butter and cream (a.k.a. the good stuff) to create a perfectly fluffy, light, and irresistible texture, complementing the savory Prime Rib and au Jus. We'll take care of the peeling, chopping, boiling, and mashing – you just focus on making sure you get seconds.
Gruyère & Cheddar Creamed Spinach
Another classic holiday side, this time with a gourmet Gobble twist. Rich and creamy spinach pairs dreamily with a blend of cheddar and gruyere cheeses for a deliciously decadent side dish. All you'll do is warm it up, and watch your guests delight!
Roasted Carrots & Cipollini Onions
Every perfect holiday plate needs some veggies, and these seasonal harvest carrots are just what you're missing! Roasted with plump, slightly-sweet Cipollini onions, this vegetable side takes on a lovely char and is sure to satisfy the whole table.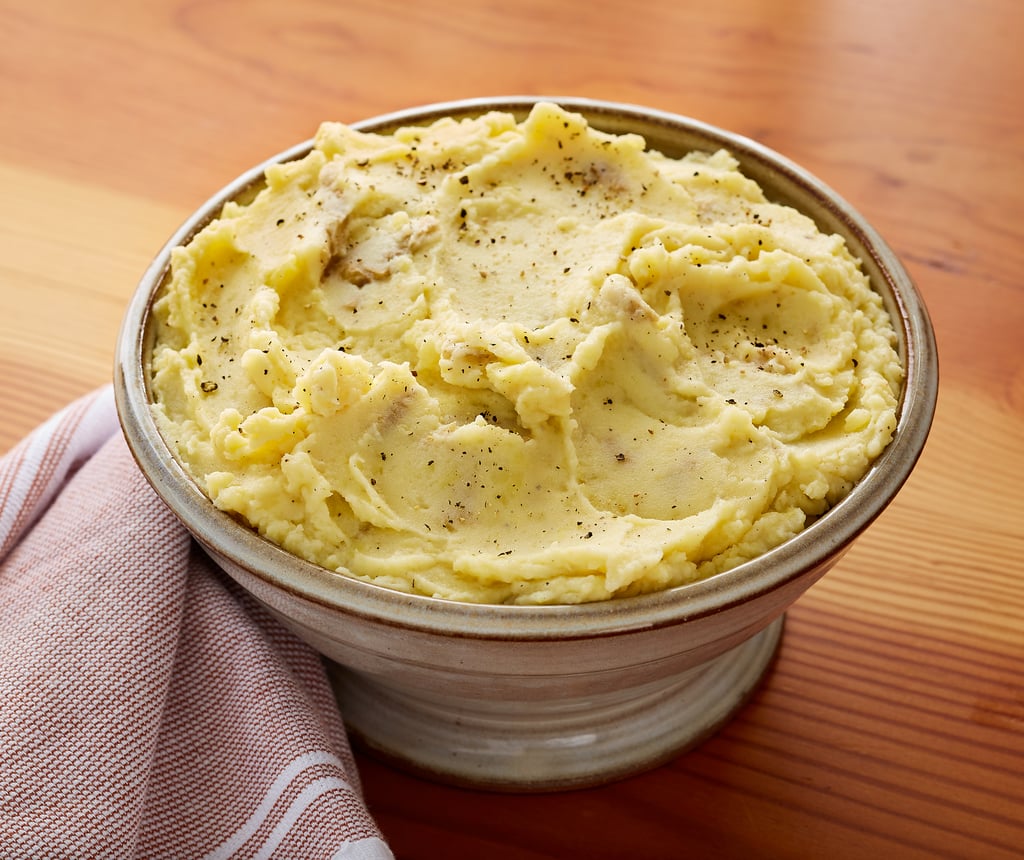 Close your eyes and picture your December – minus the holiday meal planning, endless prepping, and kitchen-stressing. It's just a click away! The Holiday Box also makes for a great gift for those you won't be able to host at your table, delivering holiday deliciousness to an elderly parent, busy student, or anyone looking for an easy way to celebrate.
Don't miss out; orders must be placed no later than Dec.15th, and supplies are very limited – first come, first serve!
Order today for delivery between 12/20 and 12/22.