September Menu Highlights
Our September menu is full of quick & easy recipes that will help you get dinner on the table in no time. Be on the look out all-star dishes returning to the menu like our Lobster Roll Family Pack, Pan-Roasted Chicken with Broccoli Macaroni & Cheese, and Argentinian Filets with Chimichurri & Roasted Veggies. You don't want to miss these!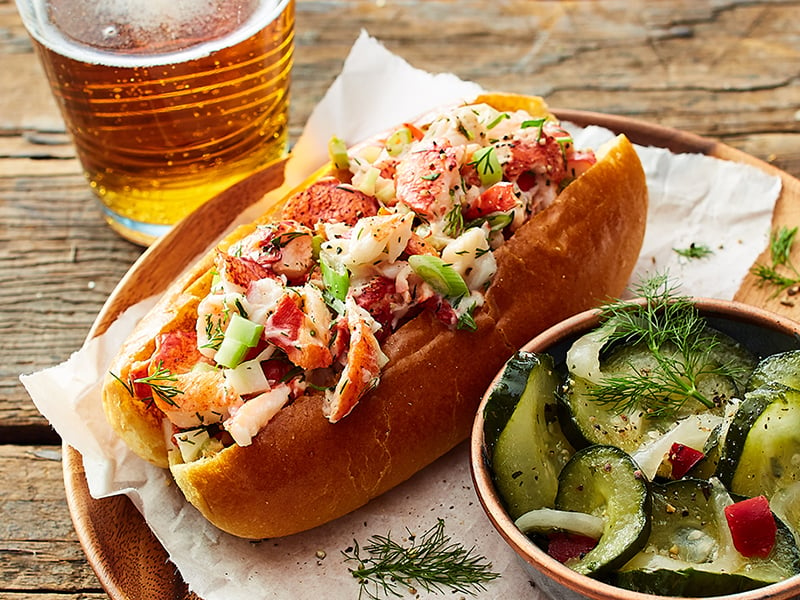 Lobster Roll Family Pack: Back by popular demand, you'll find this specialty premium kit on the menu just one more time in September! Get your lobster fix with this family pack, featuring all the fixings for four people. It's the perfect meal to end a great summer!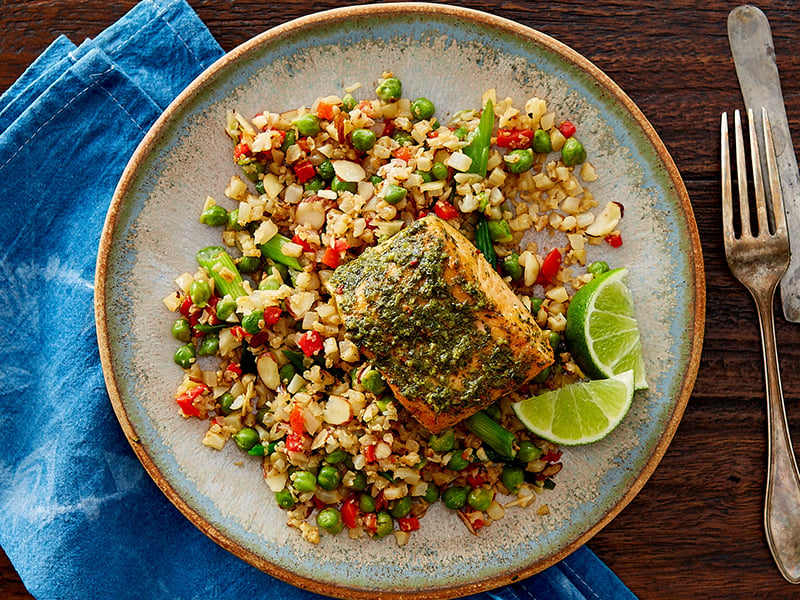 Cilantro Pesto Salmon with Cauliflower Couscous: In this light and flavorful dish, salmon filets are oven-roasted and drizzled with a zesty cilantro pesto. Served over a bed of cauliflower couscous, this low-carb dish is bursting with flavor!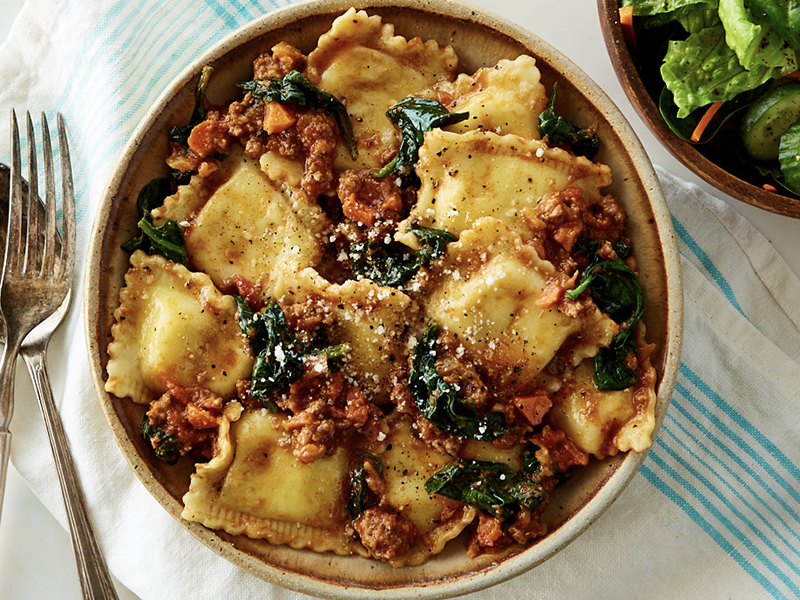 Three Cheese Ravioli Bolognese: Need a quick & easy dinner for those busy weeknights? Look no further than our Three Cheese Ravioli, featuring fresh ravioli simmered in a rich and hearty bolognese sauce. It's a kid-certified favorite.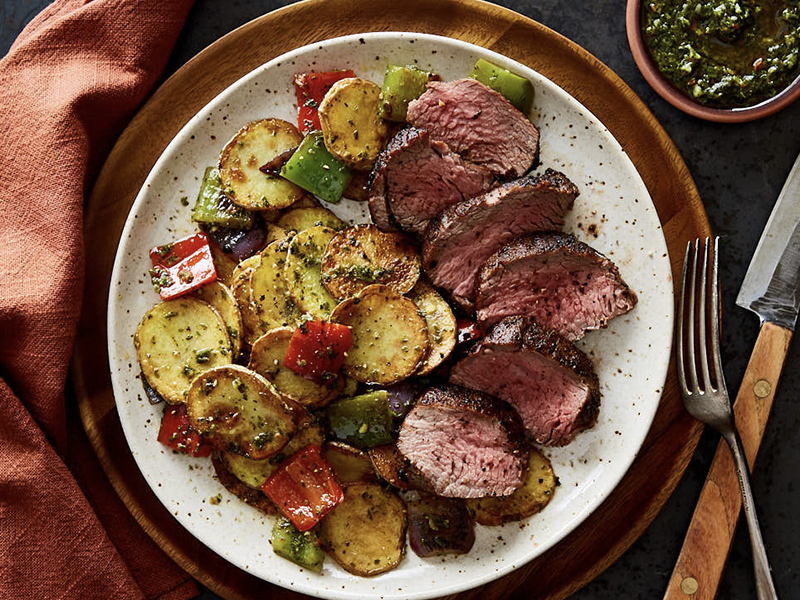 Argentinian Filets with Chimichurri Potatoes & Roasted Vegetables: We're giving a bold punch of South American flavor to your typical steak and potatoes dinner. Mole-spiced bistro filet steaks are served alongside a colorful melange of diced bell peppers, red onions and golden-brown fingerling potatoes.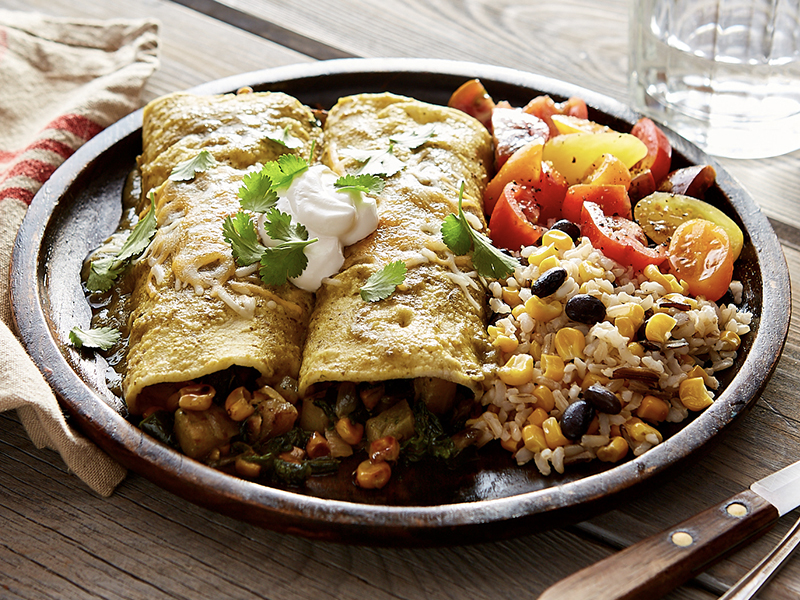 Spinach & Chayote Enchiladas: These festive vegetarian enchiladas are stuffed with spinach, mild poblano peppers, roasted potatoes, corn, and squash. The enchiladas are smothered with our signature spicy salsa verde, prepared with roasted tomatillos, garlic, and jalapeno peppers.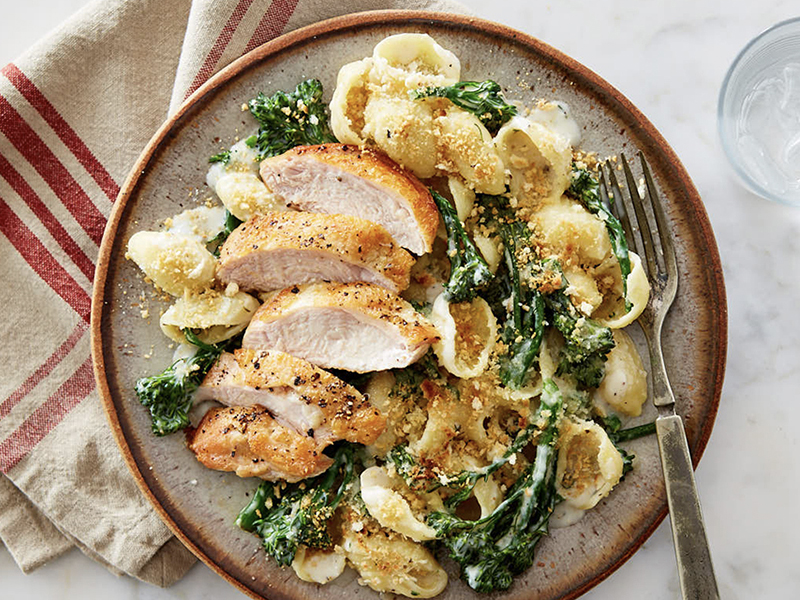 Pan-Roasted Chicken with Broccoli Macaroni & Cheese: Who would have guessed that kids could enjoy broccoli? When served in our gourmet macaroni & cheese featuring fresh orecchiette pasta, this dinner is a sure-fire hit with the entire family, good greens and all!