Our Perfect Mother's Day Recipe: More Family Time & Less Stress
When it comes to family gatherings, it can be stressful to plan, prep, and cook up delicious food that everyone will enjoy. Here at Gobble, it is our goal to help households across the nation spend more fun-filled moments with those they love without giving up the experience of delicious, home-cooked meals. That's why our chefs have created an amazing menu with Mother's Day in mind so that anyone from kiddos to partners, can easily make an impressive meal that does not require being stuck in the kitchen. Whether the special someone in your life prefers a beautiful brunch for four or an elegant dinner, we have all-day recipe solutions to help celebrate from sunrise to sunset.
For a Scrumptious Family Brunch…
Our specialty Mother's Day Brown Sugar and Cinnamon French Toast Breakfast Casserole with Bacon and Fruit Cocktail for Four is sure to put a smile on mom's face. Per usual Gobble standards, this recipe is fast and easy enough for the kids to pitch in and help. Having guests over? This casserole makes for a super impressive brunch, with no stress behind the scenes (it's a win-win). Made with brown sugar croissant bread, this is definitely not your average french toast. Plus, with crispy bacon and refreshing fruit cocktail sides, this meal kit for four is a wonderfully balanced way to start the day off.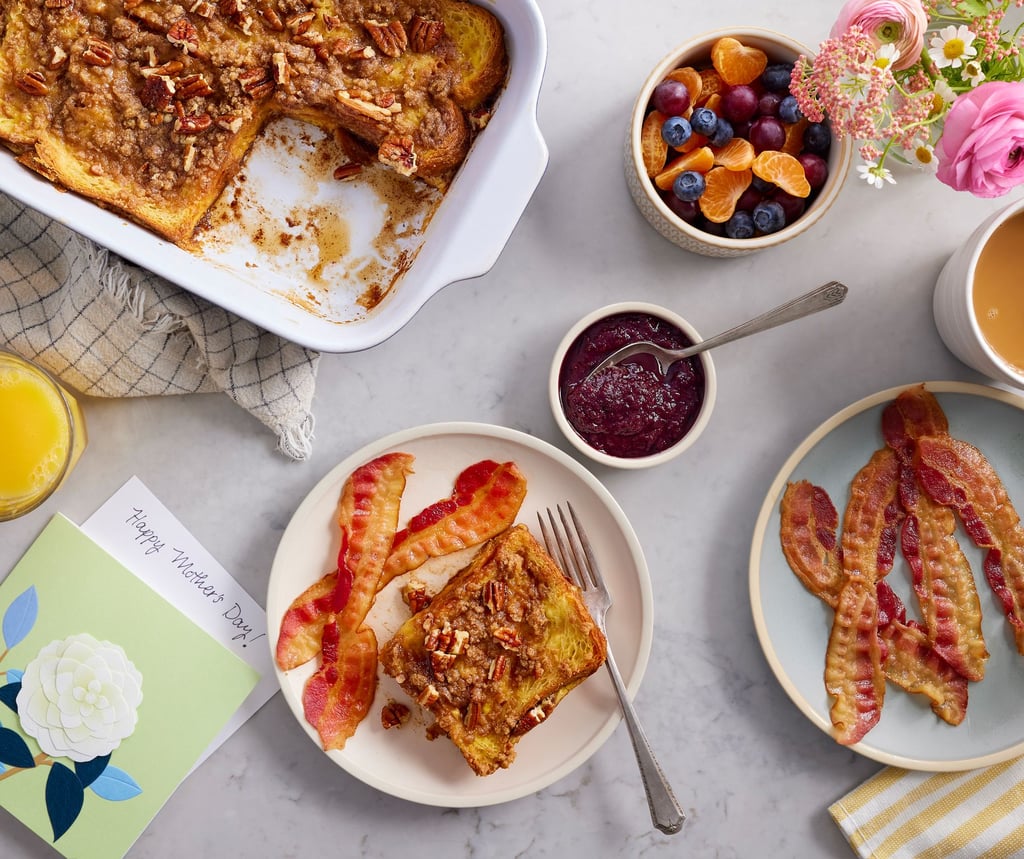 Enjoying a smaller celebration? Our Croque Madame with Asparagus & Farm-Fresh Eggs is another lovely morning option. In just minutes, you can transport mom or your special someone to the streets of France! Our crusty Parisian-style baguette is topped asparagus spears, Swiss cheese, and a creamy bechamel sauce, then baked until warm and melted. A fried egg with a soft, golden yolk is the final touch for your ultimate brunch.
For a restaurant-worthy dinner…
Who say's the celebration ends with breakfast in bed? End Mother's Day on a special note with our Seared Filet Mignon with Dauphinoise Potatoes and Bordelaise Sauce Premium Dinner.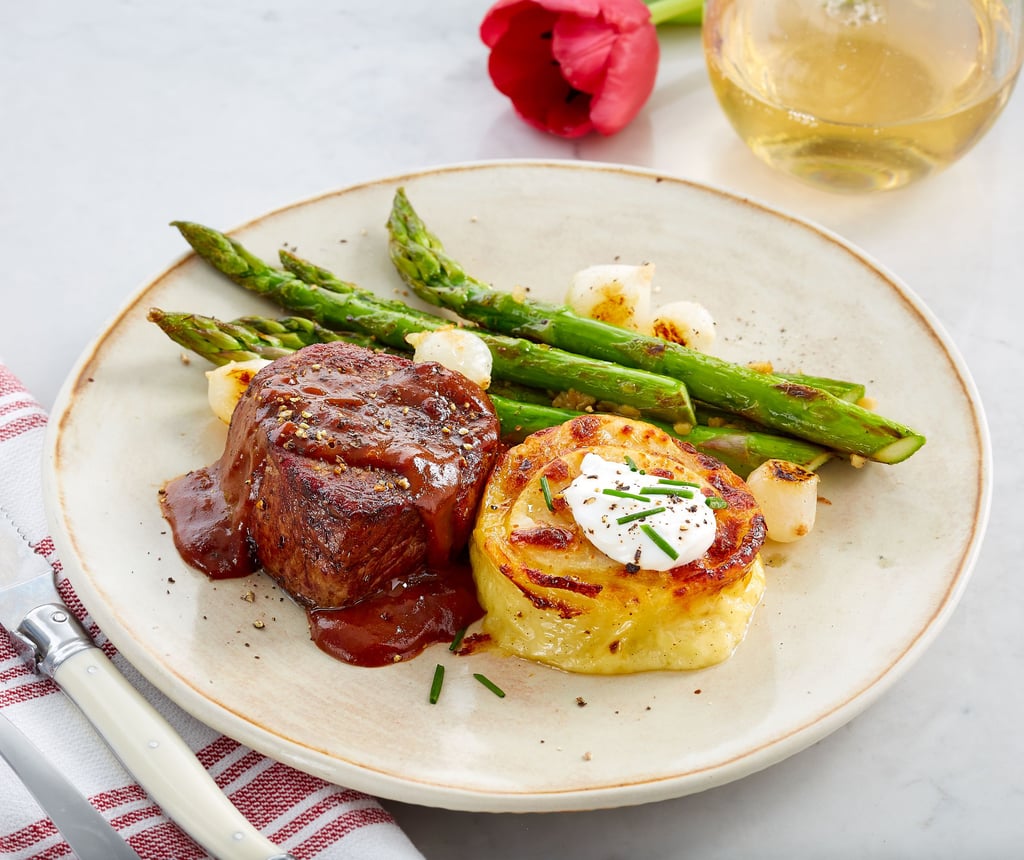 This dinner features a succulent, pan-seared filet mignon, rich and creamy dauphinoise potatoes, and tender asparagus with pearl onions. A mouth-watering Bordelaise sauce brings deep red wine flavor to the filet mignon, for a gourmet meal mom will love.
For a 3-course meal experience, kick off the night with a light salad. Our Pesto Caprese Tomato Salad with Fresh Mozzarella & Balsamic Vinaigrette makes for a wonderful appetizer. Slices of vine-ripe tomatoes and fresh mozzarella are drizzled with our creamy basil pesto and balsamic glaze, for a colorful, zesty dish. Fresh pine nuts and basil add the perfect finishing elements to this wonderful Spring-inspired salad. Another great option is to pair your favorite Gobble dinner recipe with a side of our Black Truffle Macaroni & Cheese for an elevated, decadent dining experience. And, for a sweet ending, our Valrhona Chocolate Lava Cake is sure to be a delectable way to express your gratitude for all that the mom in your life does year-round.
To cross off your Mother's Day meal stress now and order your favorite recipes, head over to our full menu now. Hurry – there are limited quantities!