Our August Menus Are Hot!
Our August menu is full of flavorful seasonal ingredients, like juicy and ripe heirloom tomatoes. We've also brought back some fan favorites (Potato Pierogis, anyone?). Of course, these meals are all delivered with easy to follow recipes, and ready to cook up and eat in just 15 minutes. That means more time for summer fun. Enjoy it while it lasts!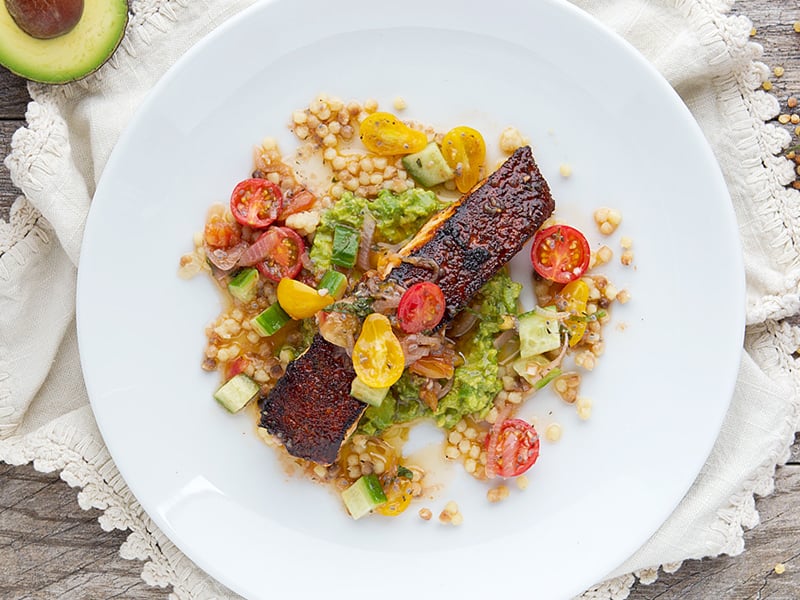 Brown Sugar Crusted Salmon with Mashed Avocado & Tomato Vinaigrette: This fan-favorite salmon dish is dusted in brown sugar seasoning and pan seared to perfection. Serve it up with couscous, mashed avocados, cucumbers and tomatoes in a sweet & tangy vinaigrette.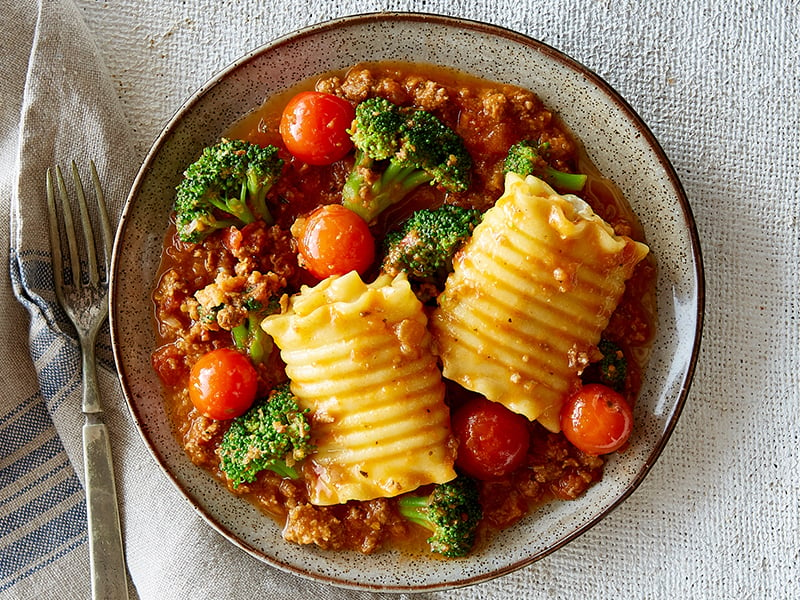 Lasagna Rolls with Bolognese Sauce: Back by popular demand, our lasagna rolls are a no-brainer, easy dinner the whole family will love. Made with fresh pasta, these rolls are stuffed with ricotta cheese and simmered in a hearty beef bolognese sauce.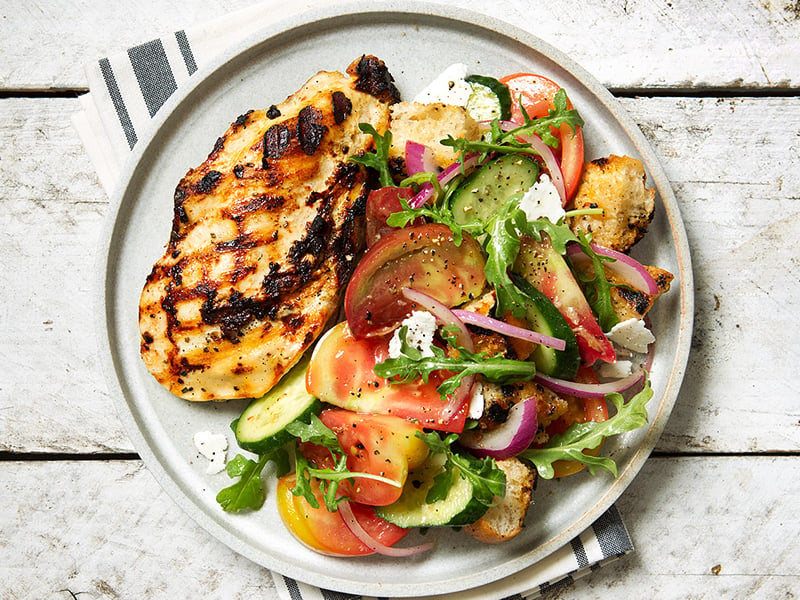 Rosemary Chicken Panzanella with Heirloom Tomatoes: Heirloom tomatoes are officially in season! Our grilled rosemary chicken is served with an arugula panzanella salad starring juicy heirloom tomatoes. This is THE perfect dinner for these warm summer evenings.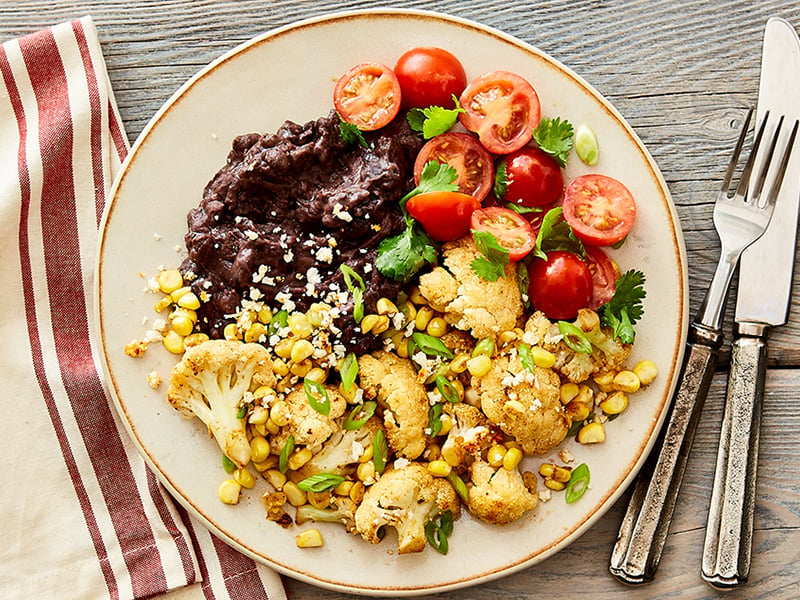 Mexican-Spiced Cauliflower with Elote Style Corn & Cuban Black Beans: This colorful vegetarian dish is inspired by the flavors of Mexico City taco carts. Cauliflower is tossed in a pico de gallo spice and roasted until tender and served alongside an elote salad and cuban black beans.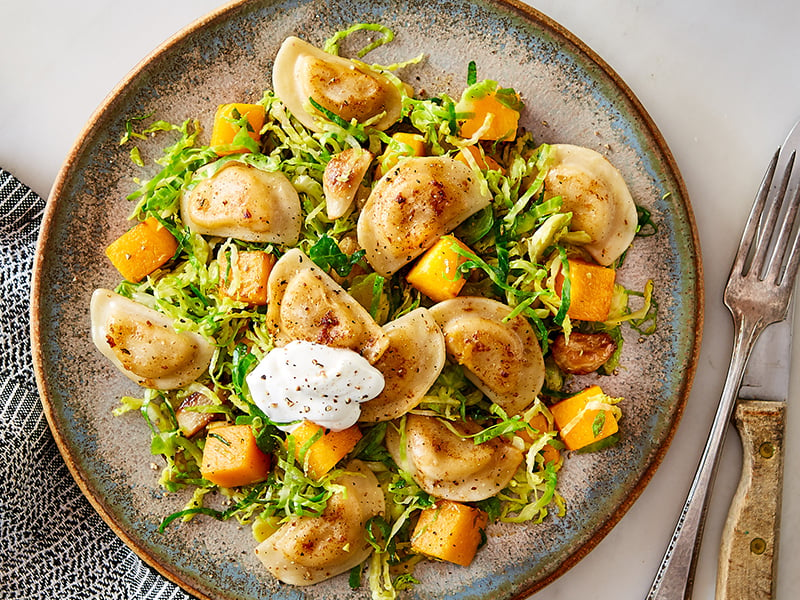 Potato Pierogi with Caramelized Onion & Brussel Sprouts With school days looming in our future, this quick & easy dinner is the perfect meal for busy weeknights. Fresh potato dumplings are served with a tasty vegetable hash. KIDS LOVE THIS DISH!
Honey-Harissa Shrimp with Cauliflower & Broccoli Couscous Spice things up with our sweet & spicy honey harissa shrimp. It's served over a bed of cauliflower & broccoli couscous and arugula salad.