October Menu Highlights
Enjoy the flavor of apples, squash and other fall favorites in the October Menu, featuring our take on cool weather classics including Yankee Pot Roast with Fall Vegetables,  Butternut Squash Ravioli with Swiss Chard & Pecan Sage Butter and Pork Tenderloin with Kabocha Squash & Apples.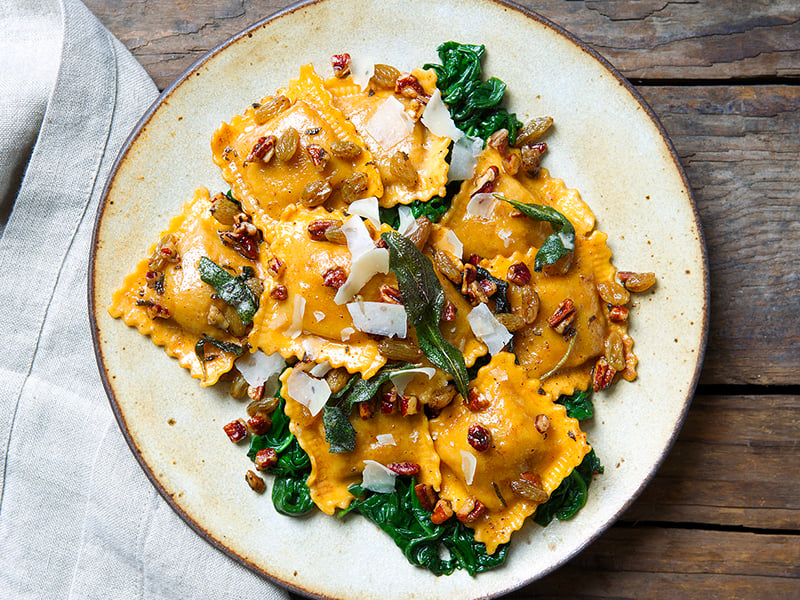 Butternut Squash Ravioli with Swiss Chard & Pecan Sage Butter: Handmade butternut squash ravioli are served with sautéed Swiss chard and drizzled with a gourmet brown butter sauce prepared with fresh sage. This is a cult-favorite dish and it sells out fast! Get it while it's hot.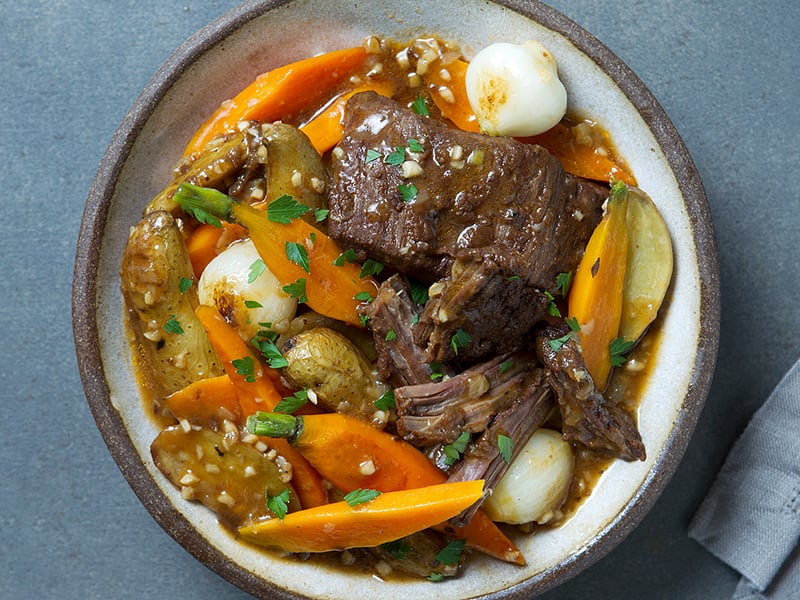 Yankee Pot Roast with Fall Vegetables: Our pot roast takes just minutes to make, but tastes like its been slowly simmering on your stovetop for hours! We have mastered this trick by using the sous-vide method on our roast, and then deliver tender chunks of pot roast to simmer with pearl onions and carrots in a rich and velvety gravy.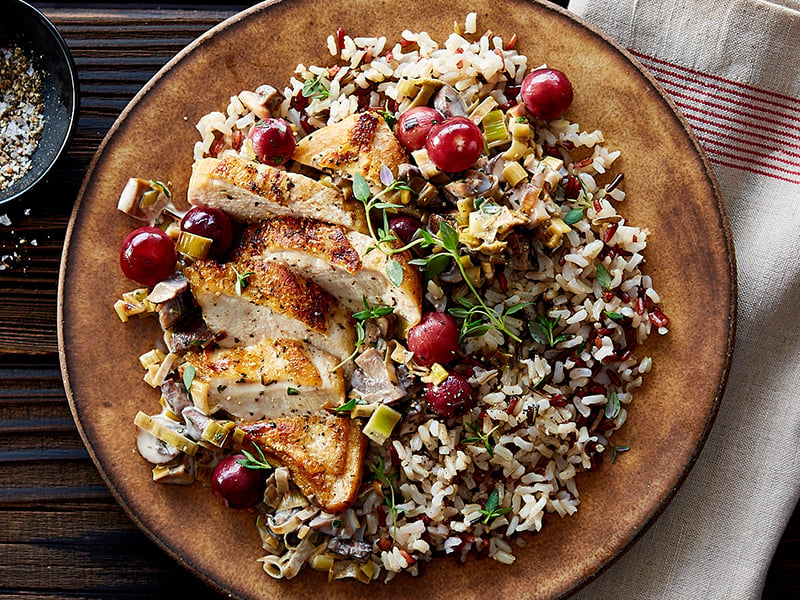 Pan-Roasted Chicken in White Wine Cream Sauce with Grapes & Red Rice: This comforting, French-inspired dinner starts with a quick sear of the chicken breasts for a perfect golden-brown crust, and finished with an elegant white wine cream sauce with sautéed mushrooms, leeks, and red seedless grapes. It's a speedy gourmet dinner that is easy to prepare, but is savory and delicious!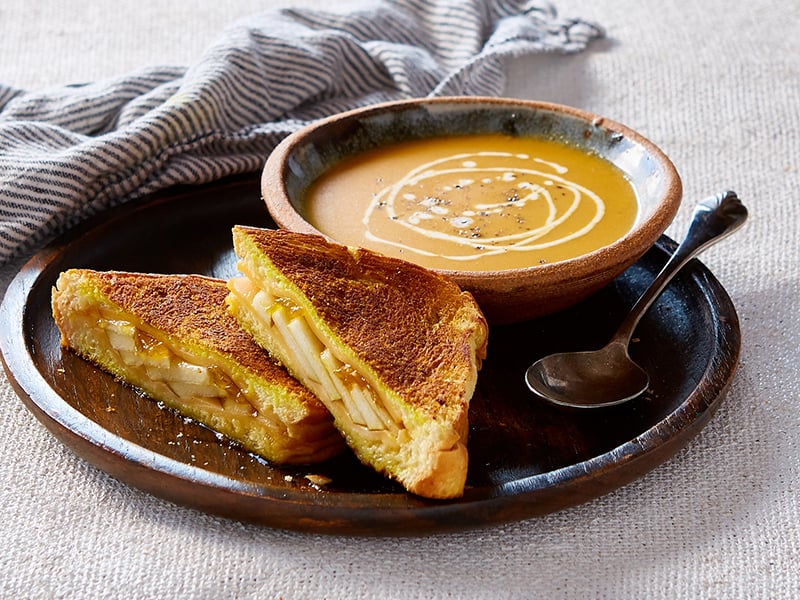 Gourmet Pear & Brie Grilled Cheese with Butternut Squash Bisque: We've taken the comforting pairing of a grilled cheese and a hearty soup, and given it a total gourmet makeover. Thick slabs of Texas toast spread with our herb butter sandwiches layers of sliced pear and creamy brie cheese. A hearty butternut squash soup is served up on the side.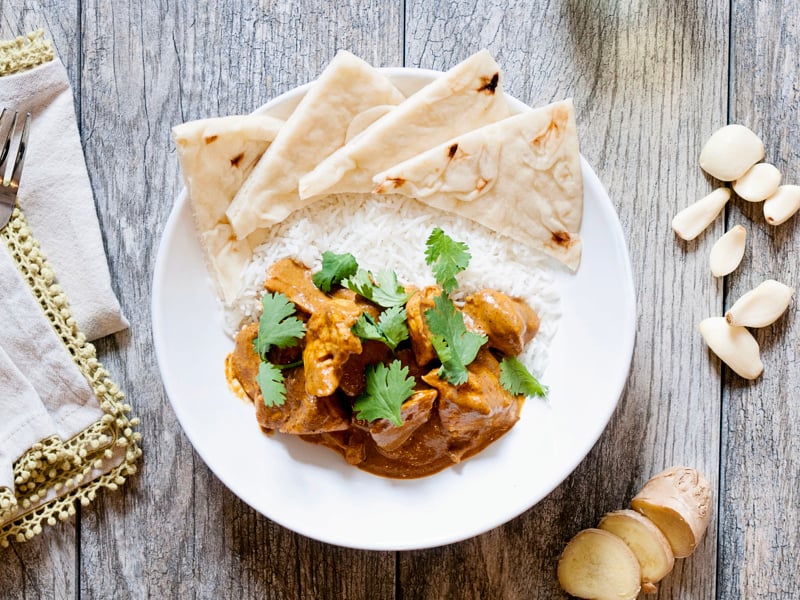 Butter Chicken with Basmati Rice & Naan: This was one of Gobble's first recipes, and it's been a customer favorite ever since. You can enjoy all the delicious flavors of a slowly-simmered Indian butter chicken, served over a bed of basmati rice alongside a refreshing cucumber and tomato salad and naan bread. You won't believe the flavors!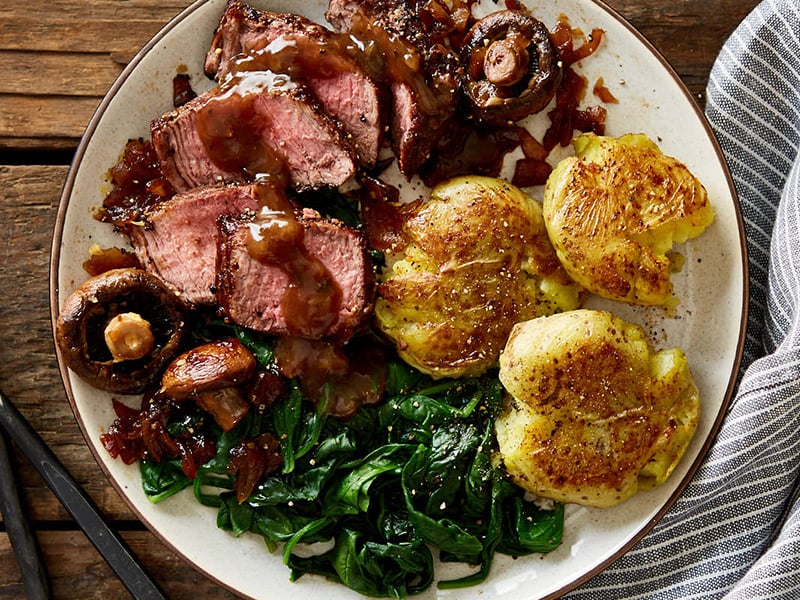 Sirloin Steak with Yukon Potatoes & Three Peppercorn Sauce: Sirloin steaks are pan-roasted for a perfect, flavor-packed crust and served with smashed Yukon Gold potatoes, sautéed spinach, sautéed cremini mushrooms, and caramelized onions. This recipe takes "steak dinner" to a whole new level.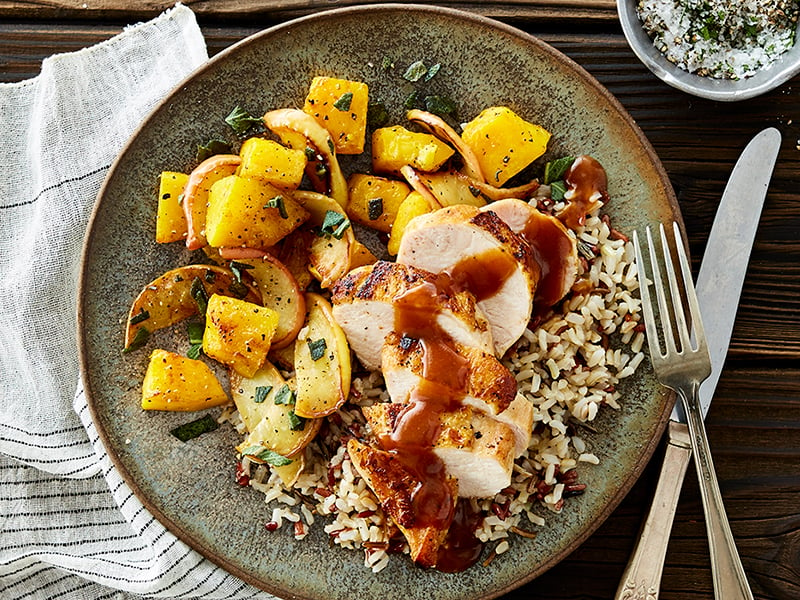 Pan-Seared Pork Tenderloin with Kabocha Squash & Apples: Enjoy this delicious dinner full of fall flavors, featuring juicy pork tenderloin pan-roasted to perfection served with a hearty serving of roasted squash and apples. You'll feel like you just jumped into a pile of autumn leaves!