Mother's Day Food Delivery Ideas to Celebrate Mom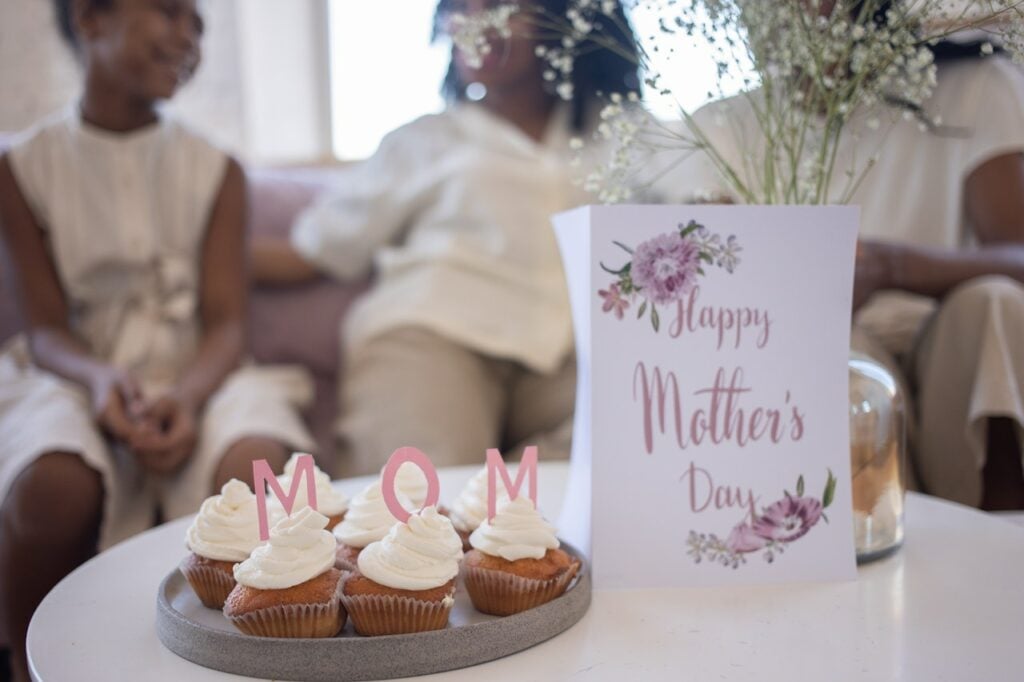 Calling all Mother lovers! The holiday when we show our love and appreciation for the mothers in our lives is just around the corner. Every mother deserves a day of pampering, praise, and relaxation, so what better way to do that than by treating her to her favorite food? From gourmet brunch options to decadent desserts, there are countless ways to celebrate and even more Mother's Day food gifts to give. Let's explore some Mother's Day food delivery ideas and our top picks for easy Mother's Day food ideas.
Our Top Picks for Easy Mother's Day Food Ideas
1. Simplify Planning with a Meal Kit Delivery Service
Convenient and enjoyable, the benefits of meal delivery services are a lifesaver for Mother's Day. It's one of the easiest Mother's Day food ideas because you can skip the grocery store and have all the ingredients delivered to your doorstep. While making your mother a meal is thoughtful, you can also use a meal kit to have fun together. When you do the meal kit together, everyone has the opportunity to learn new cooking techniques, experiment with ingredients, and create a nutritious meal right at home.
If you're struggling with how to choose the right meal kit service, you'll want to get Gobble's Mother's Day food delivery. Gobble has a curated menu with fresh flavors perfect for any family occasion. Whether for an after-yoga morning brunch or an evening feast with your extended family, they have something special for every mother. Not only are their ingredients locally sourced, but their plans like the Classic Plan, Lean & Clean Plan, and Vegetarian Plan all arrive table ready within 15 minutes and usually only require one pan. With all the heavy lifting done for you, you can relax and enjoy those precious moments with your mother.
2. Take Out From Her Favorite Local Restaraunt
Another easy Mother's Day food idea is takeout. If your mom has a craving for her favorite food from her favorite restaurant, it's a wonderful idea to grab some good old-fashioned Mother's Day food delivery. There's nothing like indulging in your favorite comfort food on a special day with Mother'and you're supporting local businesses along the way. Gather the intel on her favorite dish beforehand so you can surprise her on Mother's Day. Get her whatever she wants: a juicy burger with extra cheese, a big earthy salad, or a delicious hand-crafted plate of pasta. All that matters is that your mom feels special and thought of.
3. Cook a Family Recipe
Nostalgia works wonders on Mother's Day. One of the most sentimental Mother's Day food gifts is busting out an old family recipe. Grab your apron, and make your mom the best version she's ever had. Family recipes not only allow you to reconnect with your roots and family traditions but also give you a chance to showcase your culinary skills and impress your loved ones with a delicious and heartwarming meal. Whether it's your grandma's famous pot roast, your dad's salad dressing, or your mom's very own savory soup, make sure it's been passed down from generation to generation. You recreate a comforting and beloved dish and your family's past by cooking a family recipe, and your mom will love that.
Savor the Love and Gratitude with Mother's Day Food Delivery
Mother's Day is a special occasion that deserves to be celebrated in the most memorable and meaningful way. Whether you're planning a big family gathering or simply looking to surprise your mom with a thoughtful gift, there are plenty of easy Mother's Day food ideas to pick from. From meal kit delivery services to Mother's Day food delivery from your favorite local restaurant to cooking a family recipe, there are endless ways to make your mom feel loved on this special day.
One thing is certain: don't let the stress of meal planning and preparation take away from the joy of celebrating your mother. Consider the options available to you, and choose one that fits your budget, taste preferences, and schedule. No matter what you choose, the most important thing is to show your mom how much she means to you and how grateful you are that she's around.
And remember, even if you can't celebrate in person, you can still make the day memorable with a surprise delivery of any of our Mother's Day food gift ideas. So, get creative, have fun, and make this a Mother's Day that your mom will never forget.