March Menu Highlights
Prepare to say goodbye to the cold winter blues and hello to spring! Inspired by the warm and sunny days ahead, our March menu features seasonal hits like the Pan-Seared Salmon with Arugula & Apple Sorghum Salad and the family favorite, Caio e Peppe with Diced Chicken & Asparagus. Plus, a Hall of Fame dish is returns: the Panko-Crusted Chicken & Waffles with Sauteed Spinach. Hurry and order today before they sell out!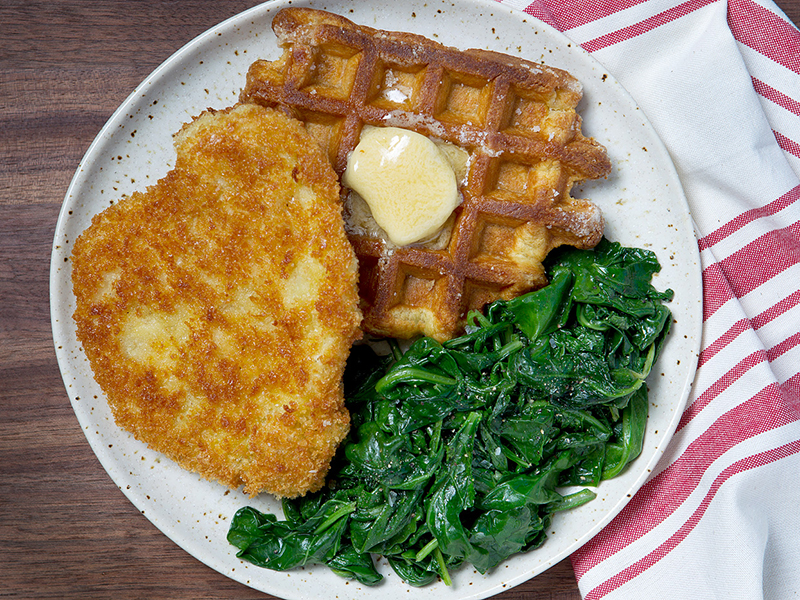 Panko-Crusted Chicken & Waffles with Sautéed Spinach: Wake up your weeknight dinner routine with this brunch-inspired classic. Juicy panko-crusted chicken breasts are served with fluffy Belgian waffles and sauteed spinach. Sweet & savory, this recipe features our famous homemade maple butter and real maple syrup.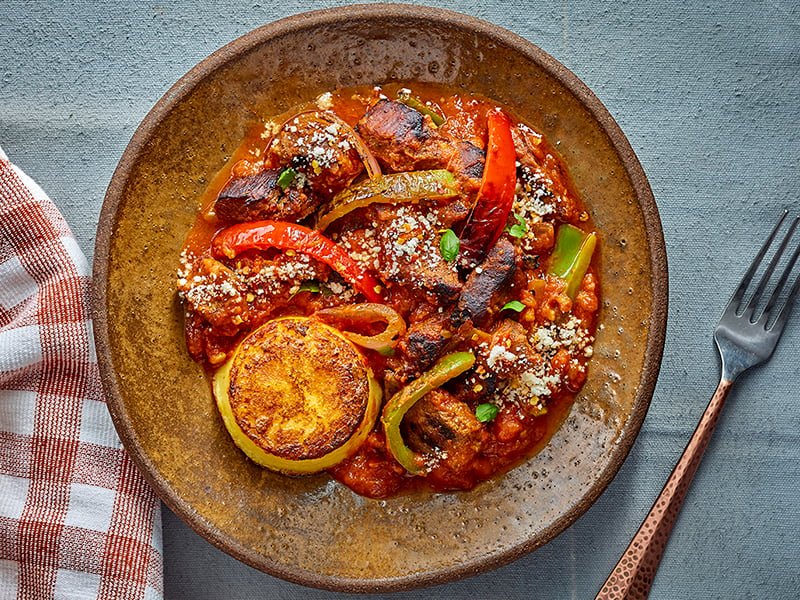 Italian-Style Beef & Pepper Sauté with Polenta Cake: Tender Italian-style braised beef is simmered in our signature marinara sauce and served with our popular polenta cakes and a pepper blend.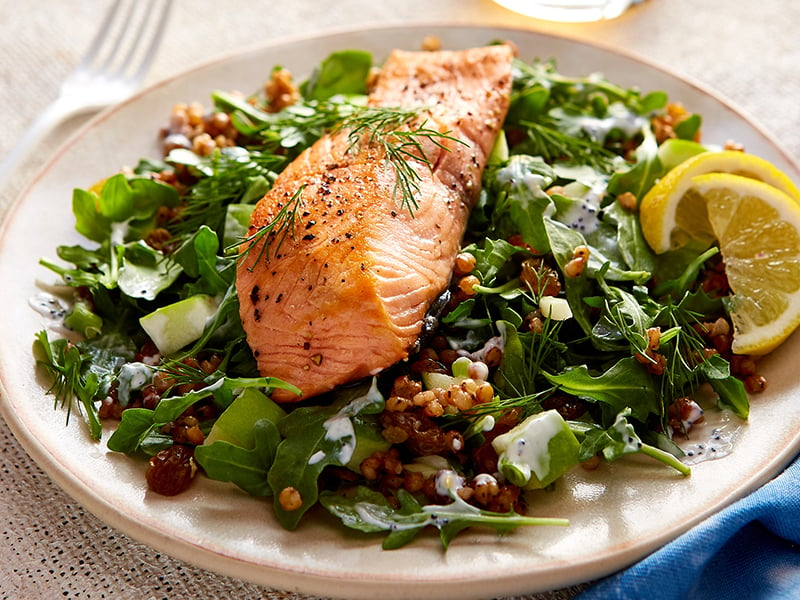 Pan-Seared Salmon with Arugula & Apple Sorghum Salad: Hit the reset button on your New Year resolutions and get back to eating healthy. This delicious salmon recipe is fresh, flavorful, and under 600 calories!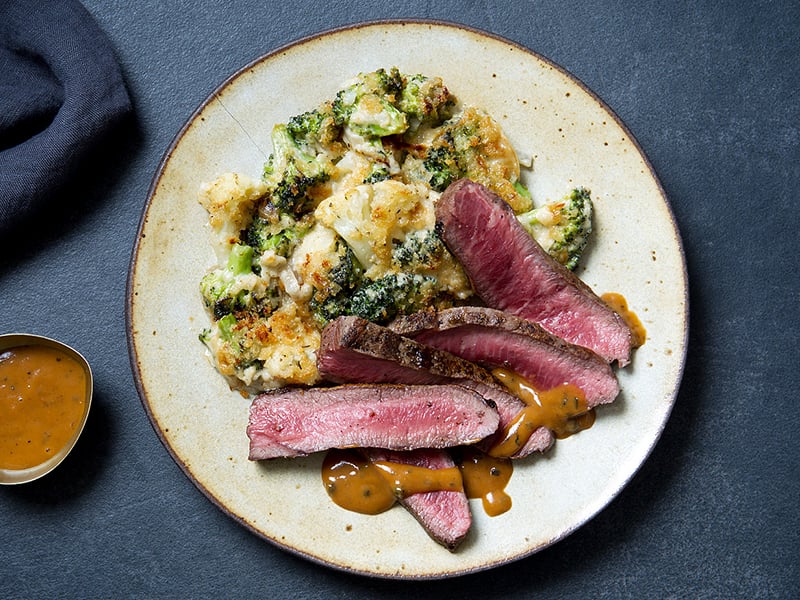 Flat Iron Steak with Cauliflower & Broccoli Gratin: Treat yourself to a quick and easy steak-house inspired dinner! Seared Flat Iron steaks are topped with our signature three peppercorn sauce, and served alongside our classic cauliflower and broccoli gratin.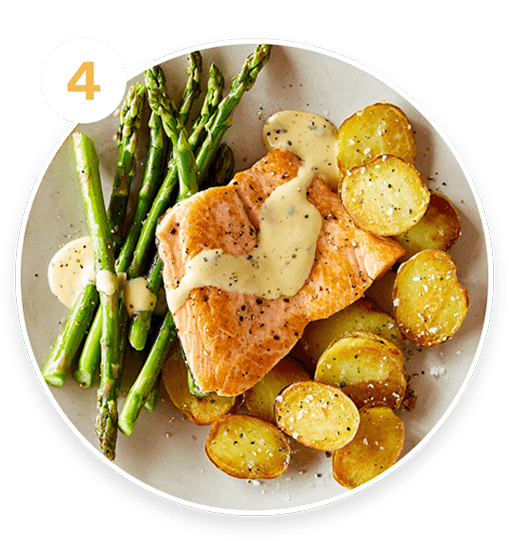 Quinoa Vegetable Chili with Southwest Garlic Bread: Need a way to get the kiddos to eat their veggies? Our quiona vegetable chili is the perfect parent hack. It's not only tasty, but a true one-pot recipe for those busy weeknights.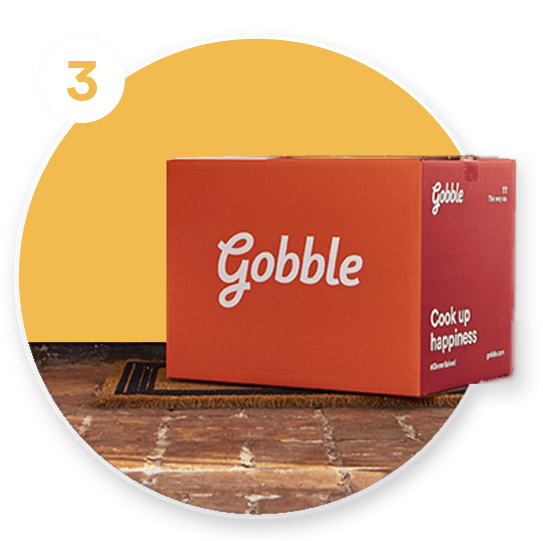 Tamarind Noodle Stir-Fry with Diced Tofu & Chinese Broccoli: This dish features tamarind, a sweet and sour tropical fruit originating from Africa. Tamarind is used in a variety of cuisines including Asian, African, Central and South American. The unique flavor profile is what gives this savory stir-fry dish it's complex, umami flavor!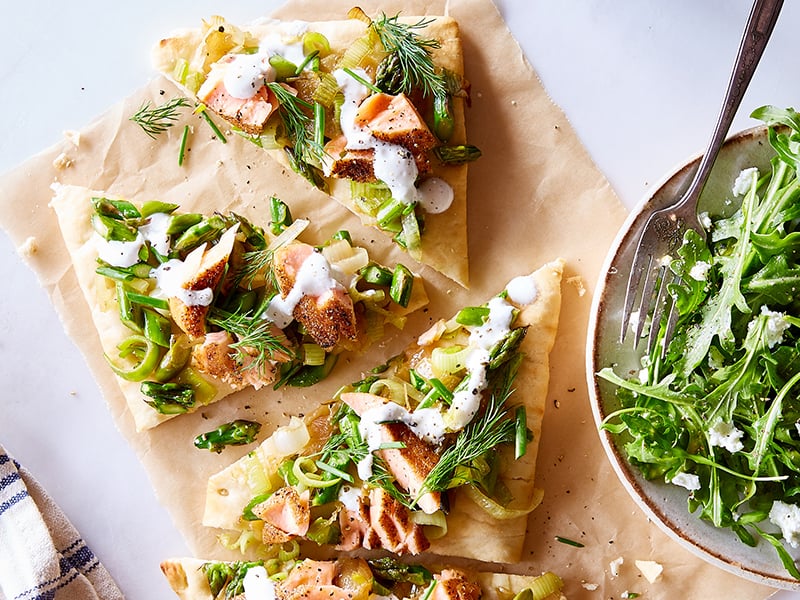 Everything Spice King Salmon Pizzette with Asparagus & Creme Fraiche: This inventive dish was inspired by Chef Thomas Ricci's go-to bagel order (pepper-crusted salmon on an everything bagel). Crispy flatbread is topped with pan-seared salmon, caramelized onions & leeks, sauteed asparagus, and horseradish creme fraiche. This dinner kit serves 4!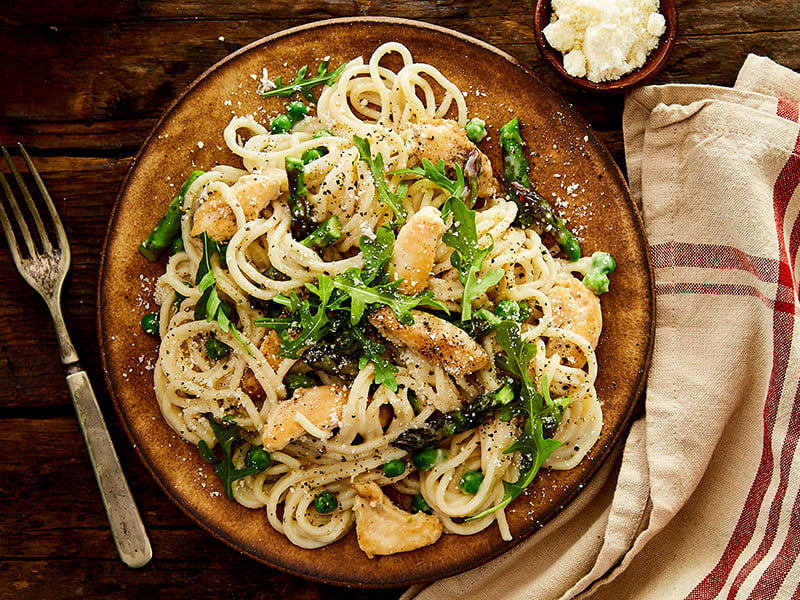 Cacio e Pepe with Diced Chicken & Asparagus: Though the name simply translates to "cheese & pepper," we've given this classic Italian dish a gourmet makeover. Fresh spaghetti pasta is tossed with sauteed chicken, asparagus and spring peas in our decadent parmesan butter. This is the ultimate quick family meal, kid-tested and approved!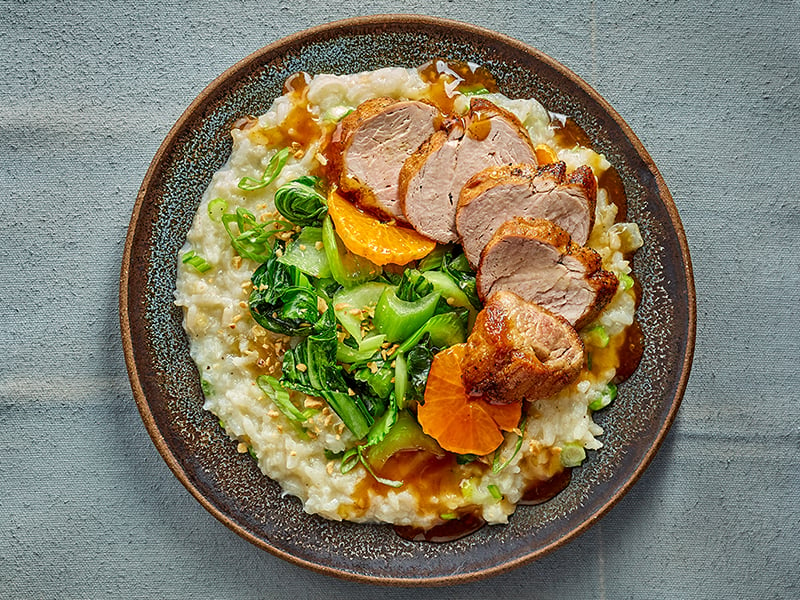 Mandarin Orange Glazed Pork Tenderloin with Candied Ginger Rice Congee & Sautéed Bok Choy: Our sweet and savory orange glazed pork tenderloin is served over creamy rice congee with sauteed bok choy. For an added kick, the rice congee is topped with candied sugar and fried garlic.