Make December Festivities Even More Enjoyable With Our Gobble Prime Rib Holiday Box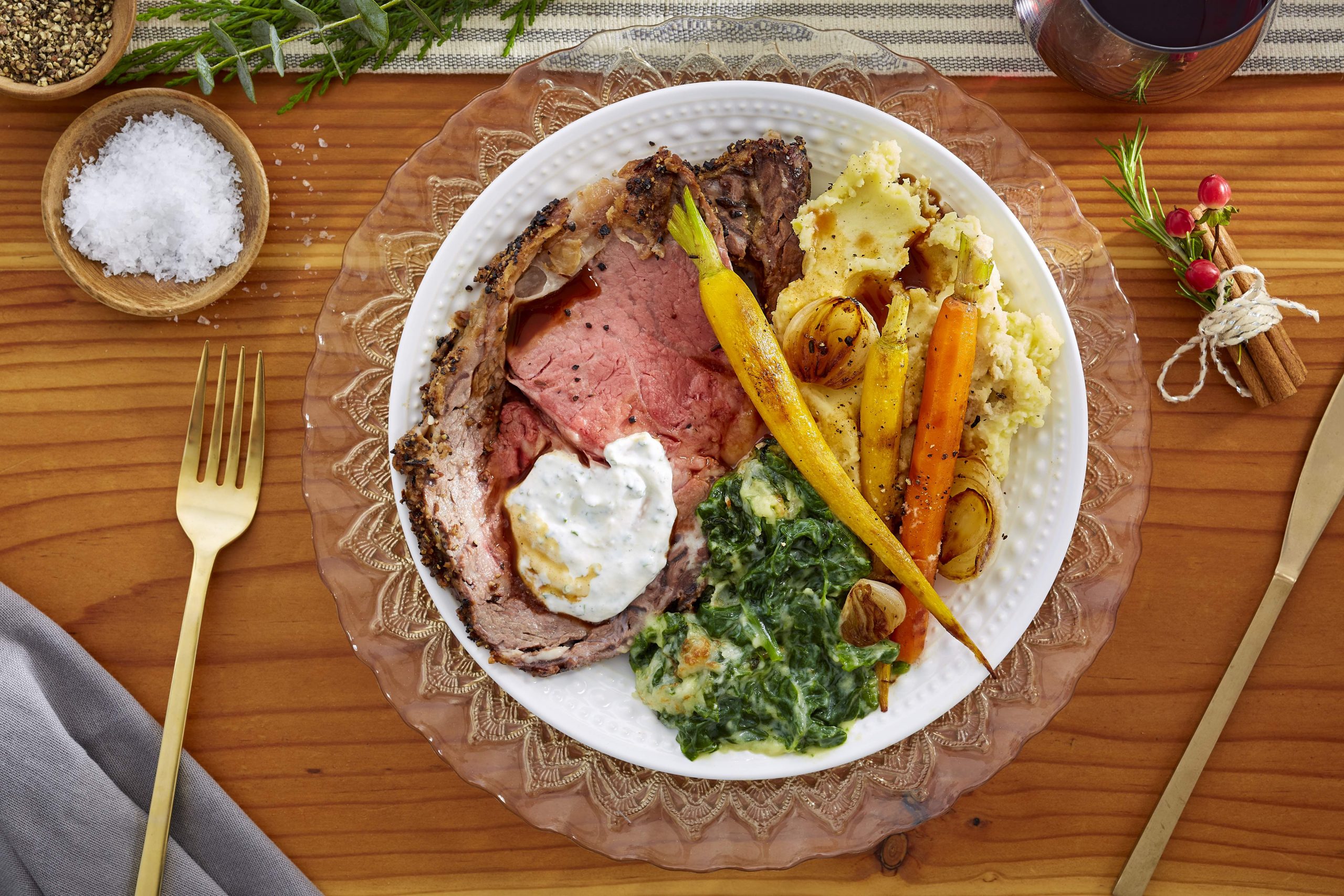 With the countdown to winter festivities beginning, we know there's a lot on everyone's minds. From finding the perfect gifts to decorating galore, there's a lot on the to-do list. That's why we've gone ahead and curated a delicious Gobble Prime Rib Holiday Box to help make this year's holiday checklist as stress-free as possible. After all, it's 'tis the season to be merry… not fretting over what to serve or waiting in long grocery lines!
So, what's in this special box you say? Warning, you may be hungry by the end of this post! Here's what is included in our Gobble Prime Rib Holiday Box:
Prime Rib Roast (4lb) – Complete With Beef A Jus and Horseradish Cream Sauce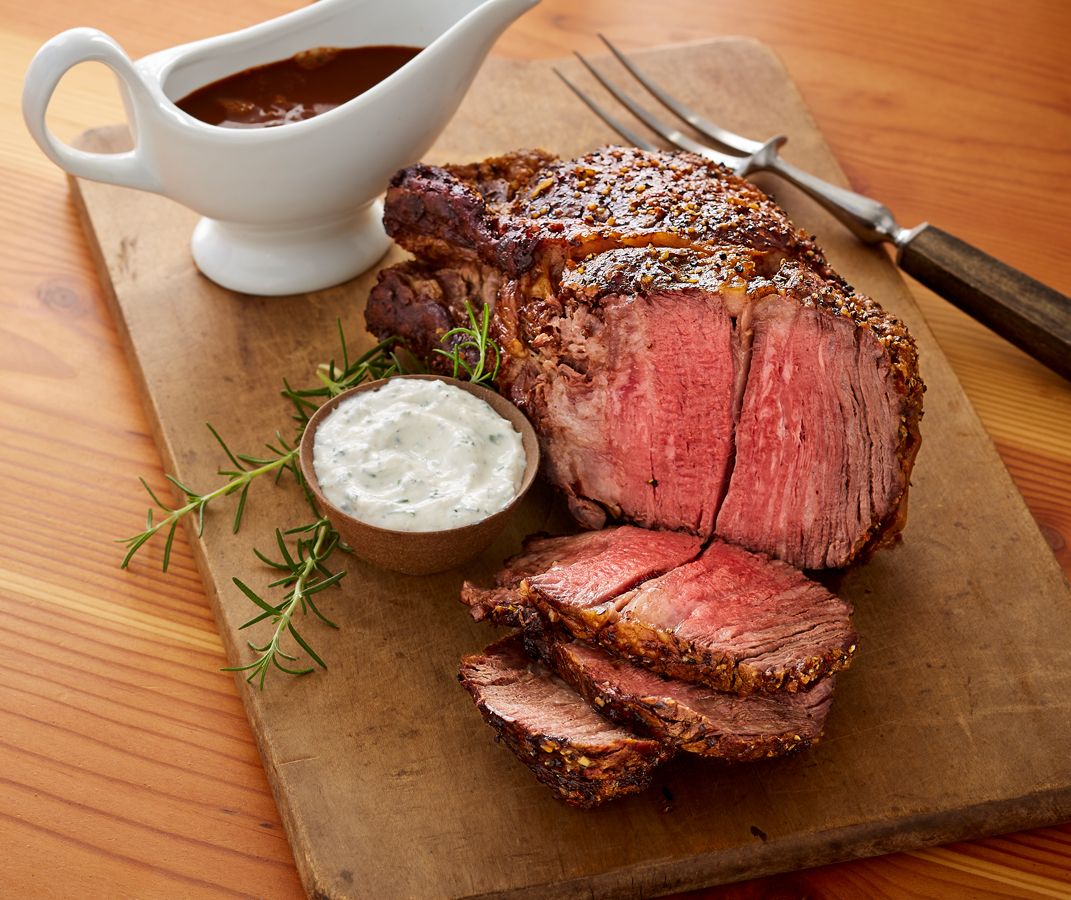 Let's start with the crown jewel of the feast! Our beautifully marbled USDA Choice prime rib comes trimmed & trussed, and makes this roast simple to prepare. Thanks to a little Gobble magic, the prime rib is seasoned with our signature porterhouse spice blend, making for a rich and tender roast that's full of flavor. And, no prime rib is complete without the accompaniments! We've whipped up a wonderfully tangy horseradish cream sauce and a savory beef a jus to top off your delectable roast.
Yukon Gold Mashed Potatoes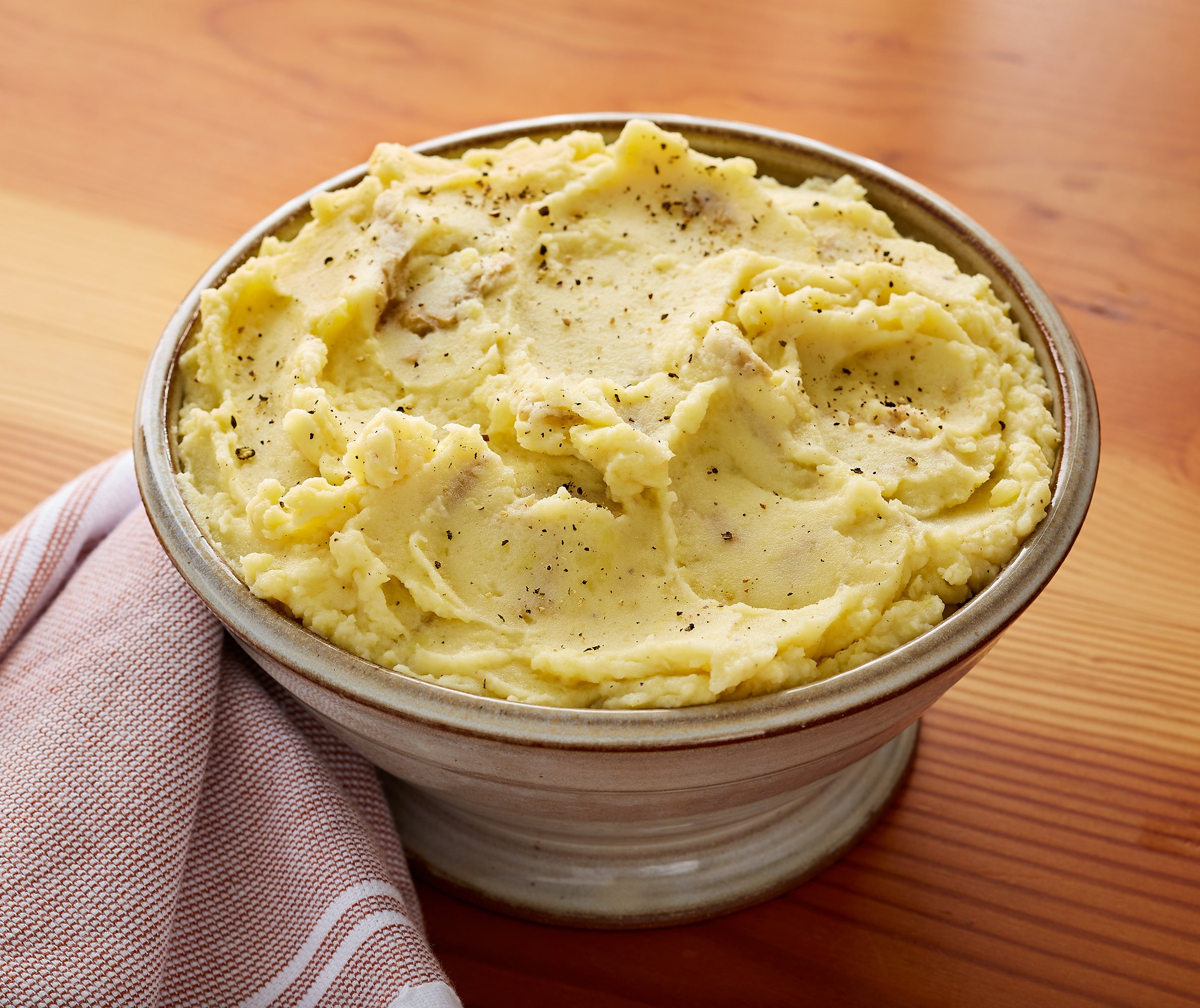 Our potatoes are sure to be a crowdpleaser at your holiday dinner table. With a touch of butter and cream, these spuds have an irresistible light and fluffy texture. The best part? All you need to do is heat up this delicious side – leave it to us to do the tedious peeling, chopping, and mashing. You'll have fresh, gourmet potatoes on the table in minutes!

Gruyere & Cheddar Creamed Spinach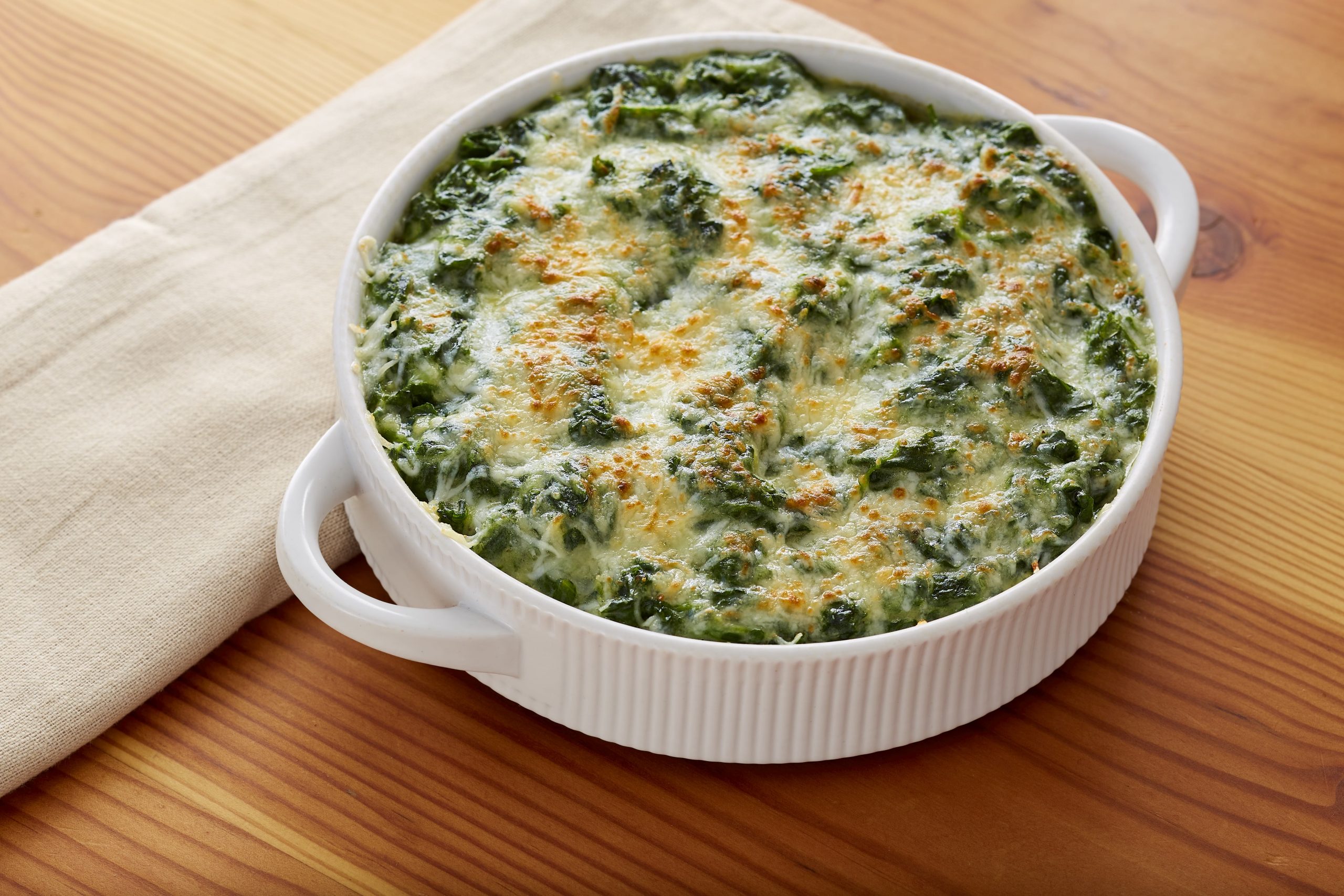 Yep, you read that right. We've taken the traditional creamed spinach and added some pizzaz. A rich blend of gruyere and cheddar adds just the right amount of elegance to this vegetable side. Gooey and creamy, this dish is sure to be enjoyed until the very last drop.

Roasted Carrots with Cipollini Onions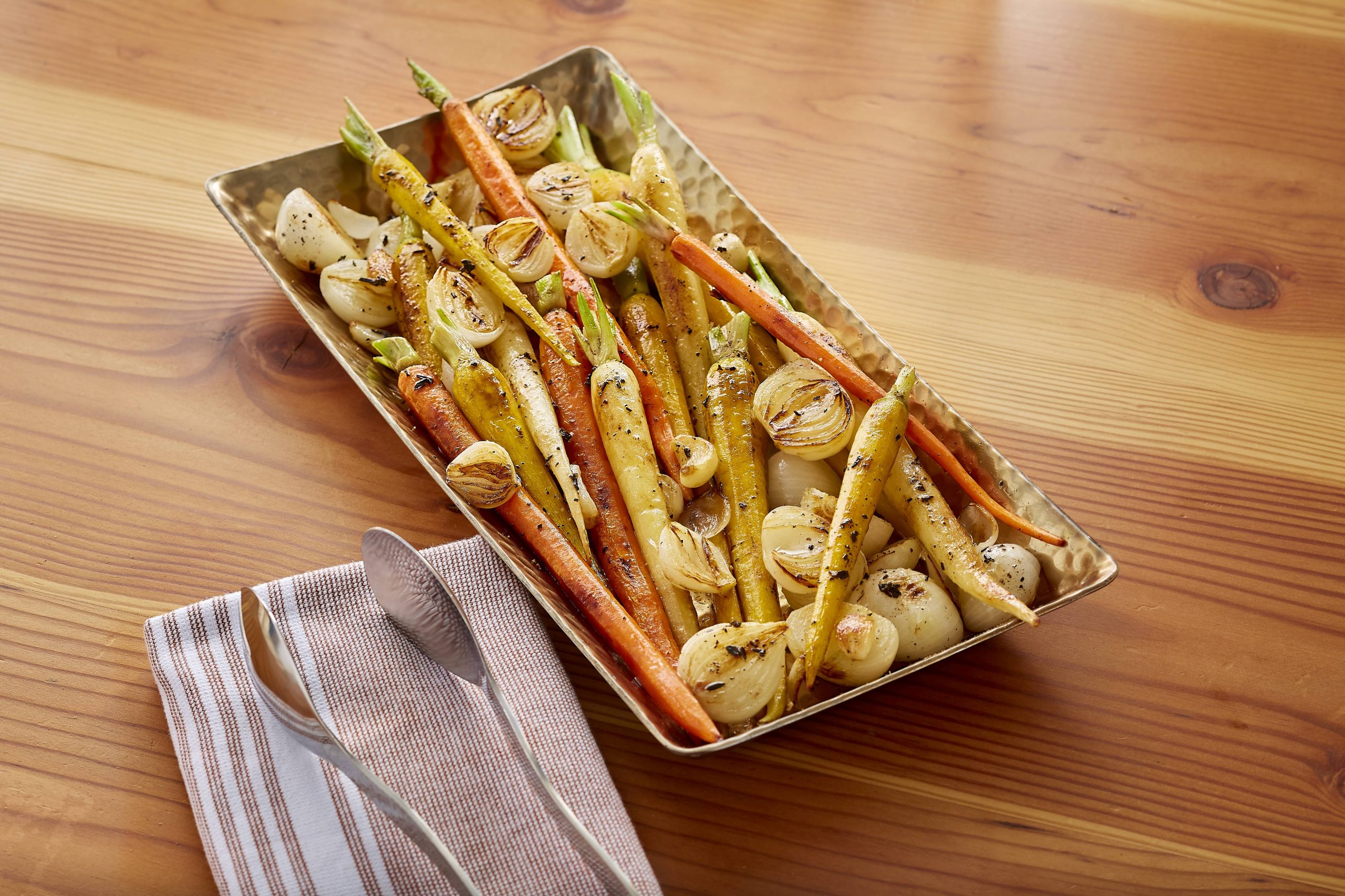 These colorful carrots beautifully round out the holiday spread. Paired with stunning pearl-shaped cipollini onions, this vegetable side is impressive in both flavor and presentation. Your holiday crew will devour this fresh, seasonal showstopper.
---
Gift yourself the luxury of a stress-free December and cross off meal planning and prepping from your list! Everyone will be raving about how you pulled off such an incredible holiday spread. 
But hurry – limited quantities are available, so be sure to place your order by 12/16! Boxes will be delivered by 8pm on Wednesday 12/23.