Summer Grill Season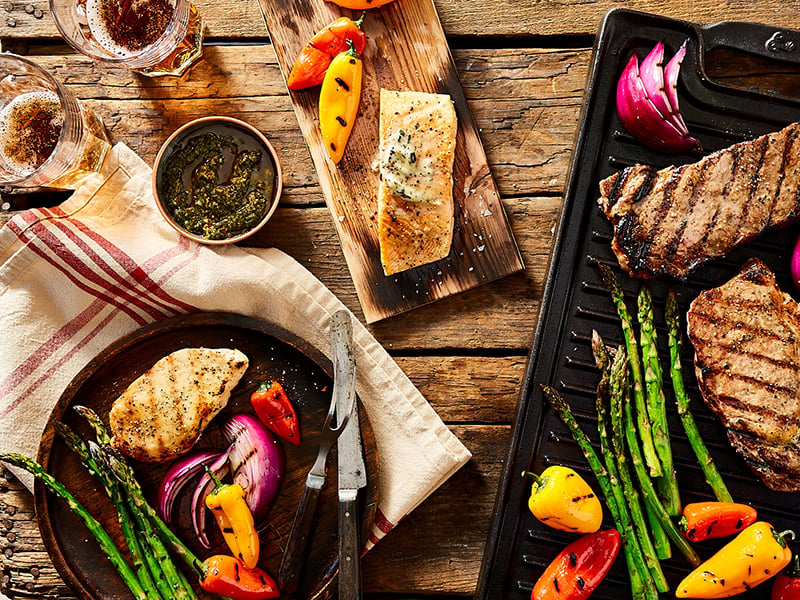 Fire up your grill and enjoy the bright flavors of summertime with our Premium BBQ Kits and Summer Grill Kits.
Each week, find new family-friendly Premium BBQ Kits on the menu. We take care of all the hard prep work so you can just grill and enjoy! The Premium BBQ Kit serves 4 people and features drool worthy items like our 12-hour Hickory smoked ribs, Carolina pulled pork, shucked corn on the cob, slow-stewed baked beans and more!
Premium BBQ Kits:
New on the dinner menu – Summer Grill Kits! Seasonal dinner menu items labeled Summer Grill Kit means the recipe can also be cooked on a grill. It's the perfect way to elevate a dish and enjoy summertime eating.
Summer Grill Kits:
Don't miss out on these seasonal dishes, they are available for a limited time only.