Inside S(c)oup
Soups are a year round staple here at Gobble, and with winter just around the corner, it's time for bisques, chowders, and broths to hit the spotlight. Cooling temperatures equate to the perfect invitation to cozy up to warm, satisfying bowls of goodness for lunch, dinner, or any time in between. Not only are soups incredibly versatile when it comes to different mealtimes, but they are also so easy to store! Gobble's homemade soups can be kept fresh in the refrigerator for up to 7 days, or if you prefer, they can be freezed for 3-4 months so that you always have something quick and delicious on hand.
Now that we've gotten the inside s(c)oup, let's meet some of our Gobble fan favorites:
Thai Coconut Curry Chicken Soup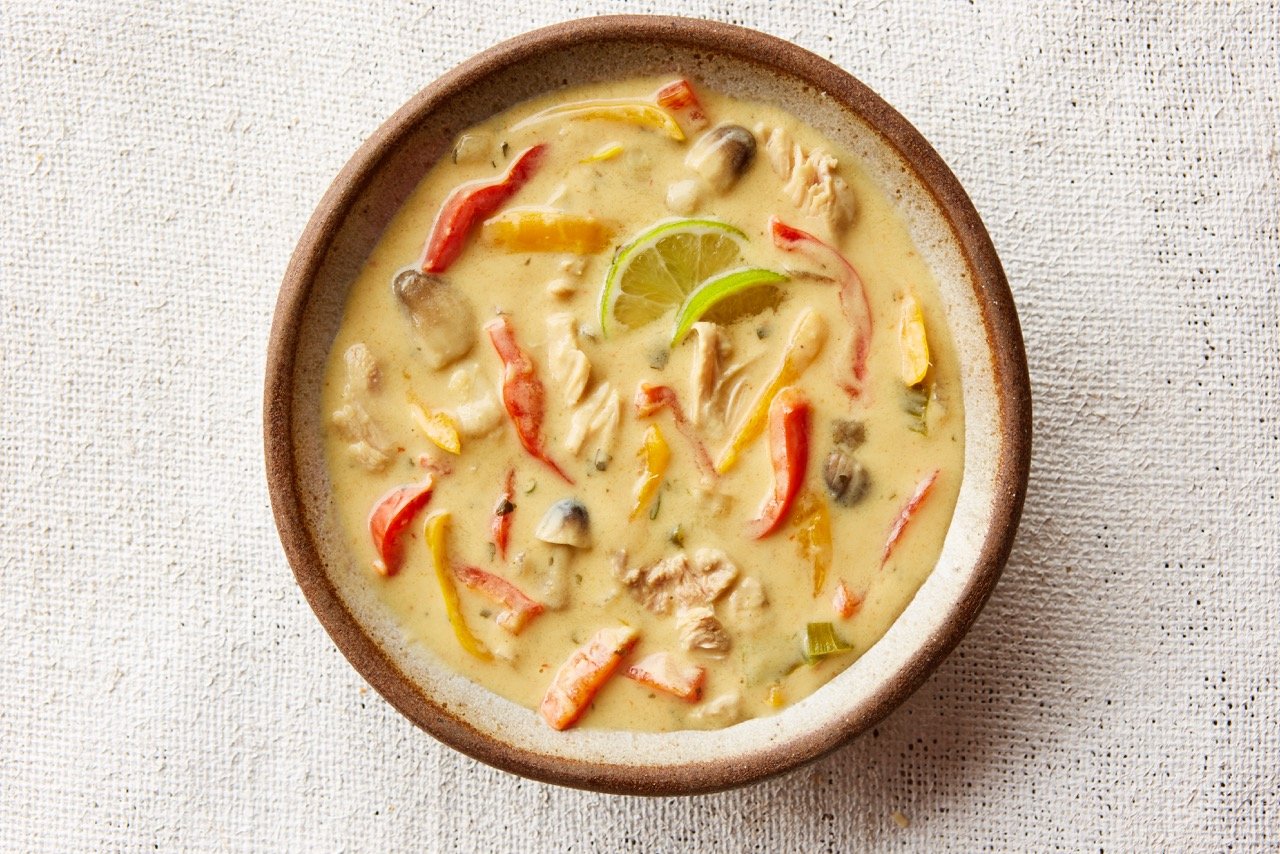 This famous Gobble soup is loved for its perfectly balanced flavor. Tender bites of chicken are slowly simmered with sweet peppers and straw mushrooms in a velvety and aromatic coconut broth infused with bright flavors of ginger, lemongrass and thai basil, that is just the right amount of spice.
---
Butternut Squash Bisque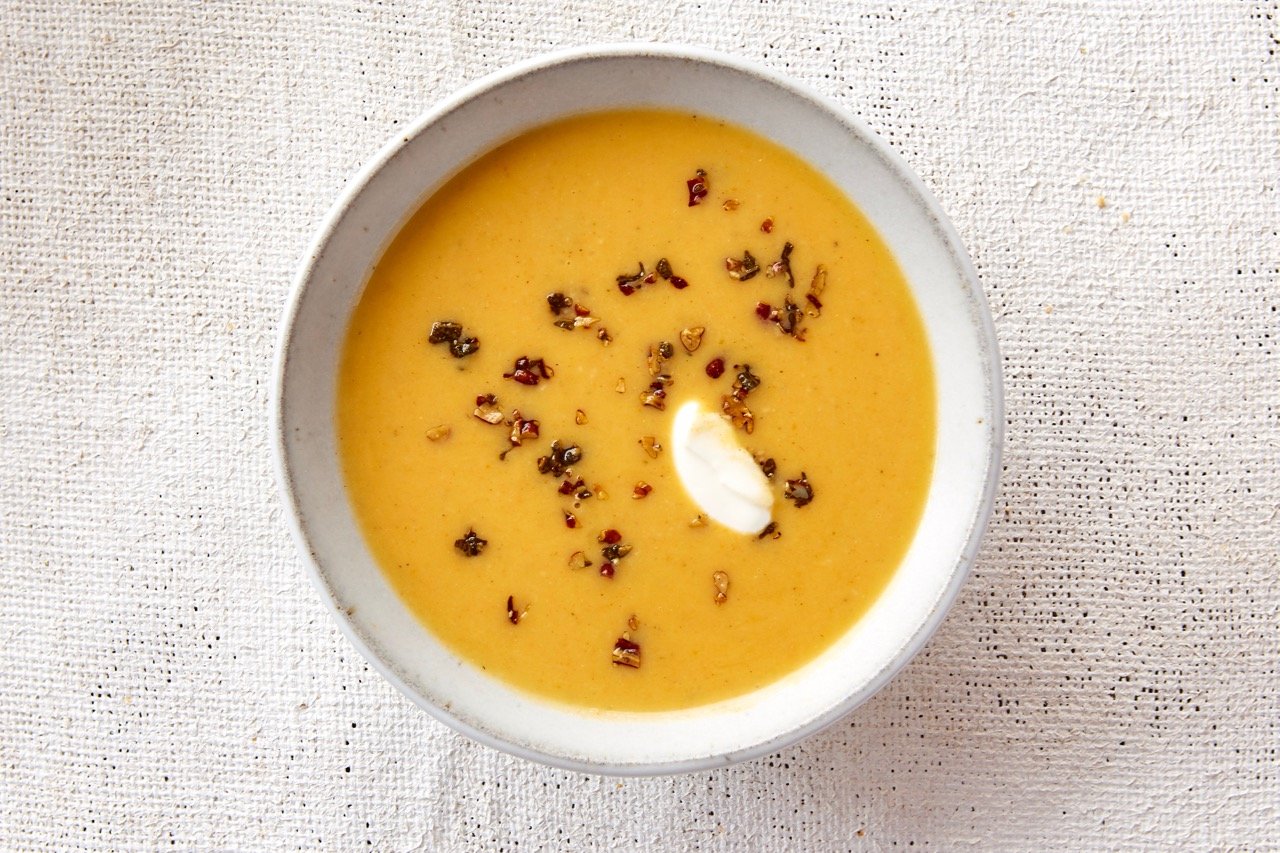 Enjoy our rendition of this popular seasonal soup made with roasted butternut squash, sweet potatoes, and carrots. The thick and creamy vegetable bisque is seasoned with sage for a traditional Fall flavor, and sweetened with a secret touch of honey. A garnish of crispy crushed pecans, Greek yogurt, and a lemon gremolata add the final gourmet touches to this soul-warming bisque.
---
Beef & Barley Soup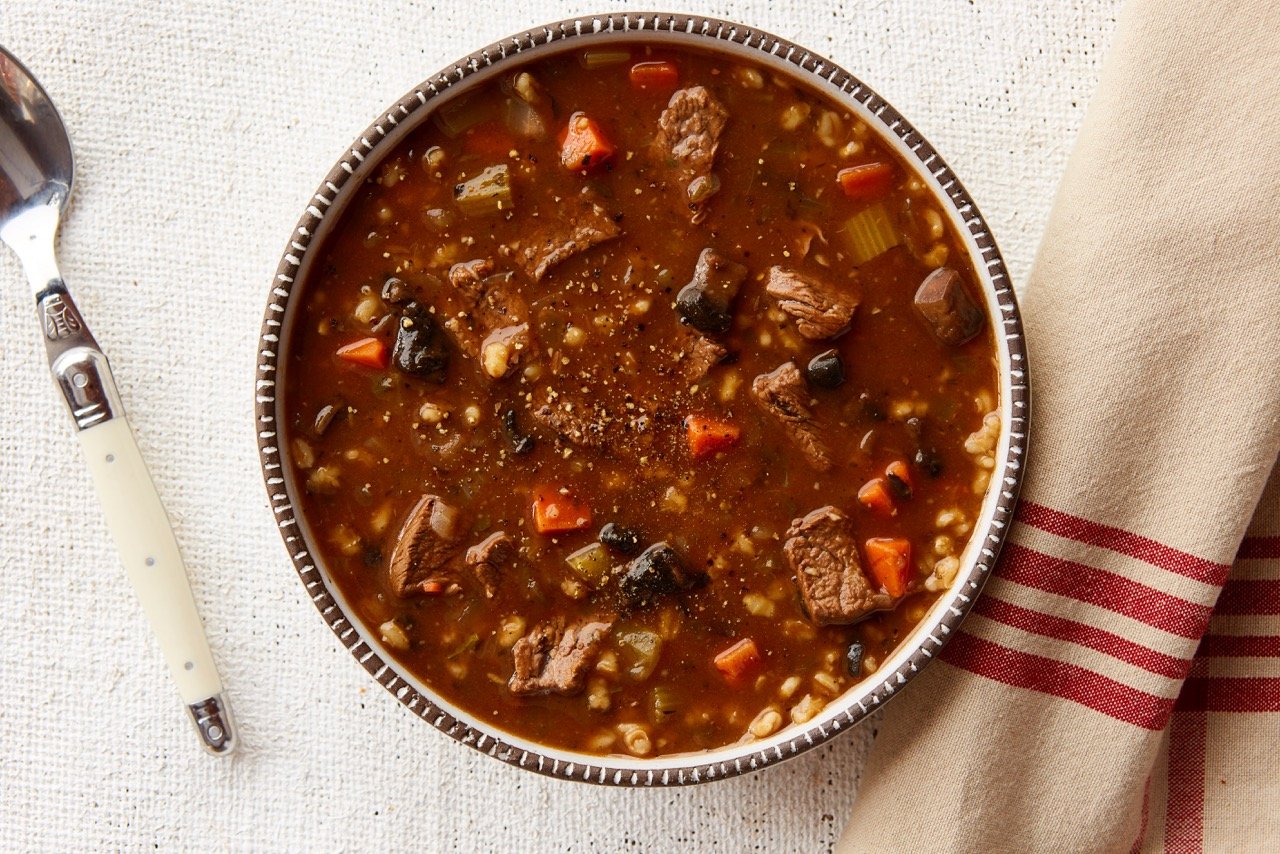 A hearty bowl that is both delicious and filling. There's nothing quite like settling in and savoring juicy bites of short rib that are accompanied by perfectly simmered vegetables – like sweet carrots, carmelized onions, mushrooms – all in an herbaceous stock.
---
Corn Chowder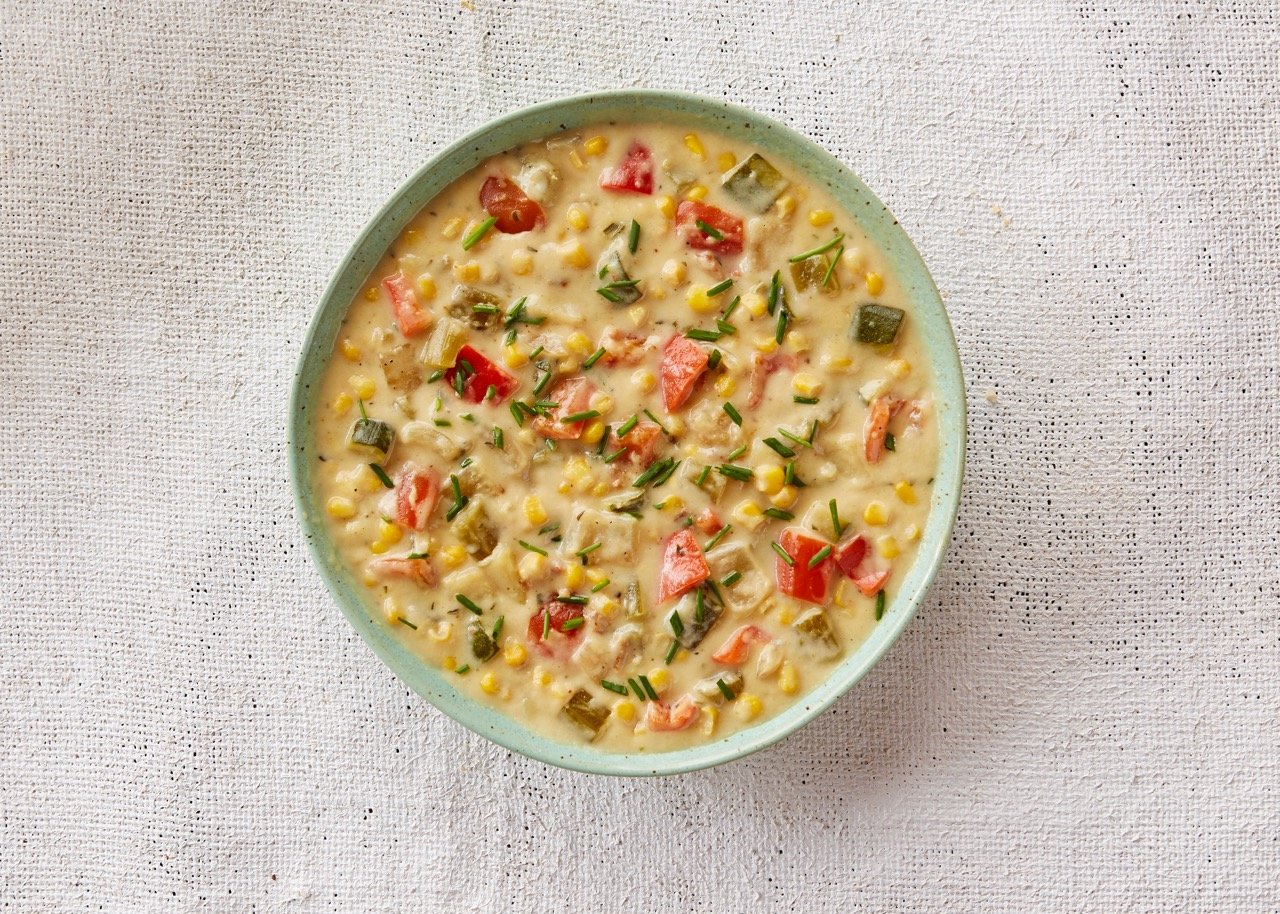 A thick and creamy medley, this chowder is sure to knock your socks off! While corn is the star of the show here, this bowl gets a boost with tasty bites of potatoes, zucchini, and bell pepper. With a hint of jalapeno and hot sauce, this chowder is sure to satisfy.
---
Chicken Tortilla Soup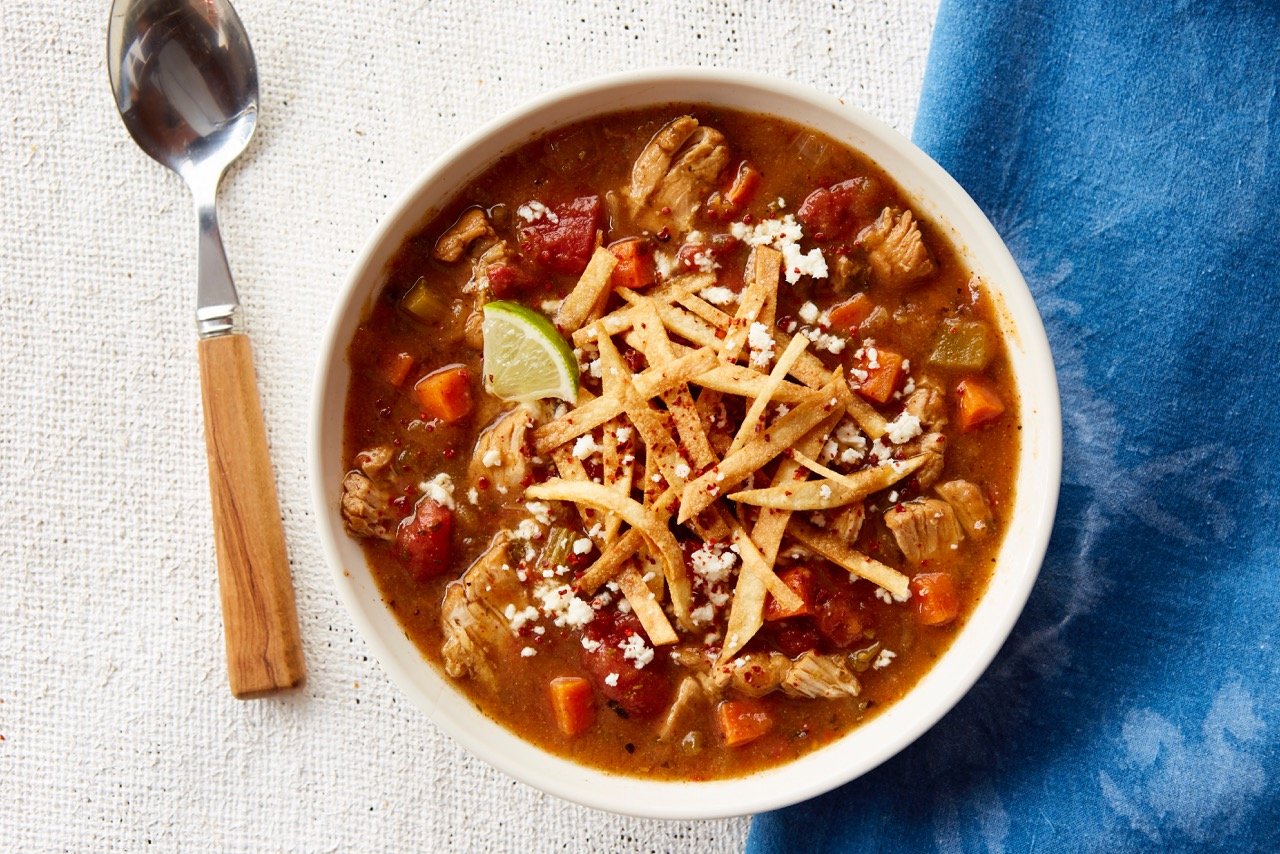 Incredible on its own, or as an upgrade to any meal, this amazing chicken tortilla soup is a must try. Our Chicken Tortilla soup is boldly seasoned and features dark meat chicken, carrots, roasted tomatoes, and jalapenos. It's served with a zesty spritz of lime juice and crispy tortilla chips for a satisfying crunch.
---
Head to our upcoming menus to see what other delicious soups are available. And, while you're at it, you might want to consider adding a side of garlic bread to help soak up every last drop!