Tips On Hosting For The Holidays: Stress-Free Party Planning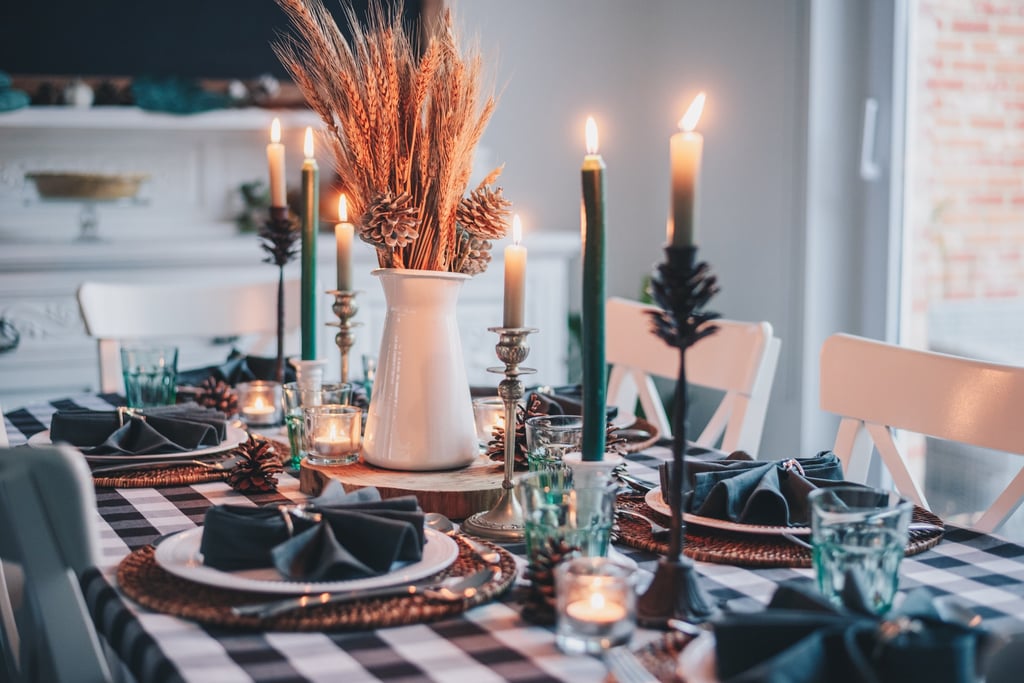 Holidays are a time of coming together, celebrating, and spending time with family and friends. You're probably trying to figure out how to make your holiday hosting season as stress-free as possible. There are a lot of different things that can contribute to a stressful holiday season, from unexpected issues to the constant pressure to have a perfect day.
Fortunately, there are holiday hosting tips you can do to make sure you have a happy and healthy party.
7 Holiday Hosting Tips
1. Use A Meal Kit Delivery Service
When hosting a party, make sure that you're prepared for your guests, especially that the food you order is suitable and easy to prepare. Consider dietary requirements, restrictions, and allergies beforehand.
A meal delivery service like Gobble can give you that. We deliver prepared ingredients that will make a delicious meal in 15 mins or less, saving you time at the grocery store and in the kitchen. They offer multiple options if your friends are into Healthy Eating, Vegetarian, or the Classic. You can order your first 6 meals for 36 dollars and every meal after that will be $11.99.Learn how Gobble works.
For more information check out Meal Delivery Service Comparison: Which One Fits Your Needs?
2. Plan Ahead
A great way to reduce the stress of hosting for the holidays is to do your research so that you can prepare for any possible problems that may occur.
Start by making a checklist of all the things you need to do, and break each task down into manageable parts. This way, you won't feel overwhelmed by the whole process, and you won't forget anything.
As you make your list, be sure to include the following:Clean the house and make sure everything is in good working order
-Buy the right amount of food and drinks
-Set up the tables, including the tablecloth, tableware, and centerpiece
-Decorate the house with holiday decorations
-Set up seating arrangements
-Plan gifts for the guests
–Food storage and defrosting should be planned in advance
3. Find The Perfect Holiday Decoration
There are many ways that you can decorate your home for the holidays. Think about the type of theme that you are looking for. If you are having a casual get-together, you may want to go with a rustic theme. If you are hosting for the holidays a more formal affair, you may want to spend some time finding the perfect decorations for the season.
Also, a great way to save money this holiday season is to use items around your house to decorate your party, such as:
-Use your holiday decorations to enhance the atmosphere of your party
-Candles create a warm and cozy atmosphere
-Use your everyday dishes, silverware, and glasses
-Flowers will enhance the festive mood
4. Get Some Help
It's normal to feel overwhelmed by what it takes to throw a great holiday party. One of the best ways to ensure that you are able to host the perfect holiday party is to get some help. This will allow you to spend time with your friends and family instead of being stuck in different choirs.
There are a number of ways to get help, including:
-Hire a caterer or a bartender to come to your home to help you get the party started
-Ask a friend or family member to help you with the preparations
-Ask someone to watch children while you get things ready
-Ask your guests to bring their favorite dish
-Have a theme and ask your guests to bring a gift that fits the theme
-Have a white elephant gift exchange
5. Keep Your Guests Entertained
One of the keys to a successful holiday party is to make sure that each of your guests feels special, welcome, comfortable, and enjoying themselves.
A great way to ensure that your guests have a good time is to make sure that your party is fun, having games, activities, and good music is a great way to start. Also, games are a great ice breaker, and to begin to form friendships between the guests.
When you are having guests over to your house, make sure that you make them feel like they are part of your home, have the kitchen stocked, and the bar is ready to go.
6. Surround Yourself With People You Love
One of the best things you can do to make sure that your holiday party is a success is to surround yourself with friends and family. When you are surrounded by the people that you love, you will feel much less stressed, and you will have a much better time.
7. Relax and Have Fun
This holiday party isn't just for your guests, it's also for you! Whether it is a Thanksgiving dinner, Hanukkah, Christmas, or New year's, remember that it is important to stop and cherish your family friends who have decided to share the holidays with you. A meal kit service like Gobble can make that experience go a little smoother
Relax, and enjoy the reward of your hard work.
Simplify Your Holiday Party Planning
Planning your holiday party doesn't have to be stressful. Create a plan that includes services like Gobble to ensure that hosting your party is simple, straightforward, and fun!
Gobble is a meal kit service that delivers fresh-cut, specially prepared ingredients straight to your door. Whether you are looking for turkey for Thanksgiving, ham for Christmas, or a healthy vegetarian option, Gobble can help get you a meal on the table in 15 minutes or less, all with no shipping costs!Hosting for the holidays can be an enjoyable experience. However, you want to make sure that you are prepared for the occasion. Gobble offers you the highest-quality and freshest ingredients for the perfect holiday party.