Gobble's 5th Birthday "Story" Winners!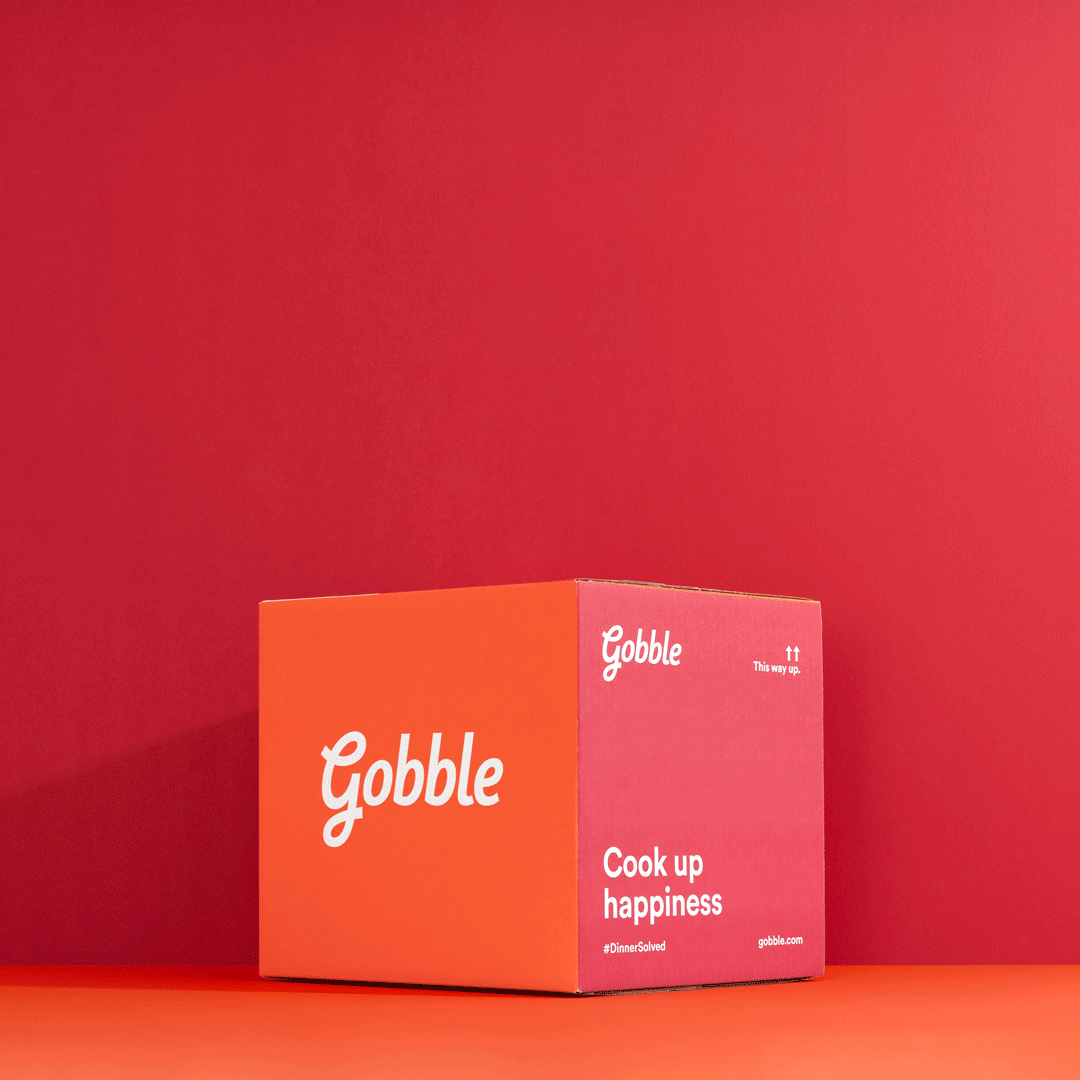 Thank you to our amazing dinner heroes who shared their Gobble stories with us. We were overwhelmed by the inspiring stories that we received, and couldn't pick just one winner! We're pleased to announce our two amazing winners, Katie and Jared. Over the next few weeks, we'll share their amazing stories as the first installments in a new series of customer spotlights. First off, meet Gobble super-fan, Katie!
Empowering the home cook
Throughout her 25 years of marriage, Katie had a deal with her husband. He did all the cooking and she did all the cleaning. Unfortunately, in 2018 that all changed when her husband passed away due to terminal lung cancer. After his passing, Katie resorted to eating frozen food and take-out. To top things off, earlier this year Katie was diagnosed with breast cancer. Her story teaches us how empowering the act cooking can be to your health and well-being.
Q: Tell us a bit about your story  
After my husband's passing, I realized that I needed to learn how to cook. I was brought up with boxed meals, and then completely spoiled by my husband's cooking. I was looking for a meal delivery plan for novices – little to no prep, easy to follow instructions, and lots of choices. I ended up choosing Gobble, and have learned so much since then! I'm so darn proud of myself! The meals are easy to cook, easy to understand, and so delicious!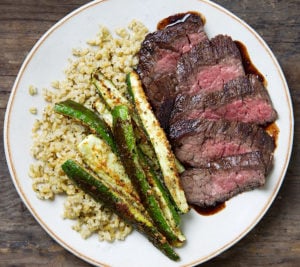 Q: What is a new favorite dish or flavor that you have been introduced to through Gobble? 
Anything with steak! I (naively) thought that I was going to be relegated to cooking chicken or pork for the rest of my life – I'd honestly only ever seen steaks cooked on a BBQ.  But my favorite Gobble dish of all time has to be the Balsamic Glazed Flat Iron Steaks with Oven-Roasted Parmesan Zucchini Fries. That Balsamic vinaigrette is amazing!
Q: What is something memorable that has occurred over a Gobble dinner? 
Both my son and I have learned to cook and we are so proud of ourselves! I was especially proud of my kiddo, who was able to come home from college over the summer and help me out while I was receiving chemo and radiation. There were days when I could barely stand up in the shower, let alone cook. With Gobble's easy instructions and mostly pre-prepped foods, he was able to learn how to cook and not be intimidated.
We're both so happy to have found Gobble – we're learning how to "adult." While we both miss his dad, we're eating healthy and we know that we can survive on our own.
Keep Reading!
The Secret Sauce: Marinara Edition