Gobble vs Hello Fresh: Comparing Meal Kit Services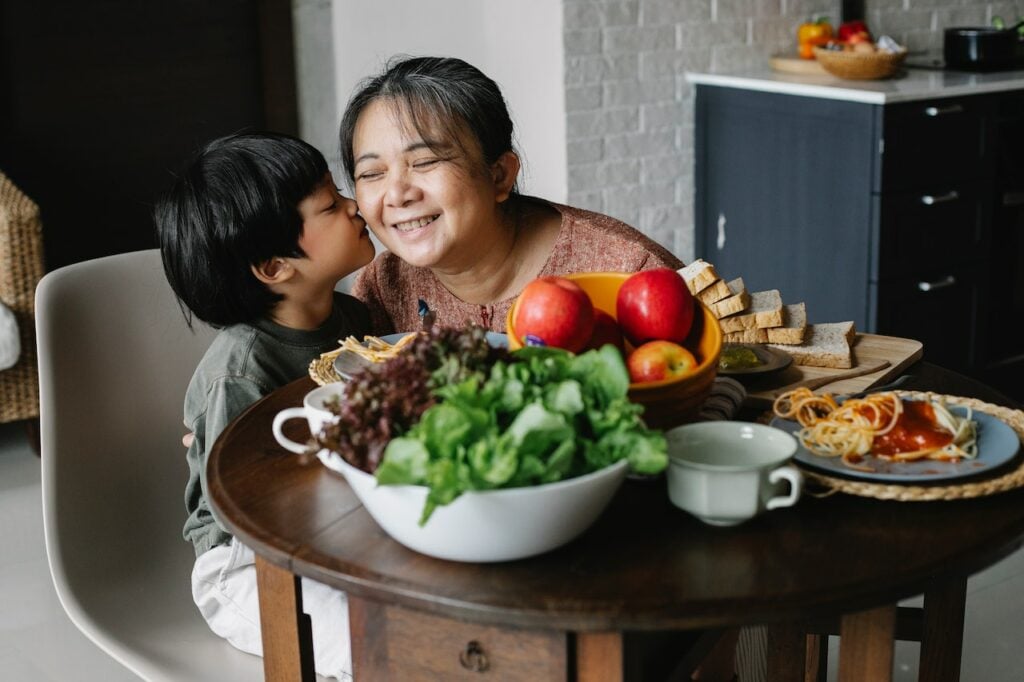 Looking for an affordable meal delivery can be overwhelming, but don't worry–there is one out there calling your name. Meal delivery services like Gobble and Hello Fresh offer some of the most convenient meals for busy schedules. Plus, their high-quality and fresh ingredients add to the wow factor. However, they share quite a bit of difference too. Let's find out which is best for you in this meal delivery service comparison.
What Features Are You Looking for in a Meal Kit Service?
First, you need to figure out your dietary needs. Are you following a diet like low-calorie, gluten-free, or vegetarian? How much time can you commit to cooking in a day or week? Some people enjoy having a hand in cooking the food, while others are equally satisfied with doing the bare minimum–either is entirely okay. It's also good to consider whether the price is a significant factor and how meaningful customer support is to you. By knowing what YOU want, you can better determine which service matches your lifestyle better.
Gobble vs Hello Fresh: Special Diets
Along with their classic plan, lean & clean plan, and vegetarian plan, Gobble's menu offers a variety of specialty options like vegetarian, low-calorie, double protein, or substitute proteins for different allergies. Gobble's ingredients are labeled and separated, making it easier for people with food allergies to exclude any of those ingredients from their meals. So if you're nut-free, dairy-free, or gluten-free, you're safe with Gobble. Hello Fresh also provides recipes with nutritional information so that people with food allergies can determine whether they can eat them. While they both offer options for people with dietary restrictions, Gobble has more diverse options.
Hello Fresh vs Gobble: Prep Time
One of the main reasons people opt for meal kit services is to save time, and both Gobble and Hello Fresh deliver on time-saving. Gobble's meals are made to be quick and easy to prepare, with most taking 15 minutes or less to cook. They prep all the ingredients, like chopping vegetables, marinating meat, or creating sauces, making it easier and faster to cook the meal. Hello Fresh's meals are a bit more involved, so depending on what you make, they can take anywhere from 30 to 60 minutes to finish. Gobble's option is better if you are looking for meal kits requiring less prep time.
Gobble vs Hello Fresh Add Ons
Both Gobble and Hello Fresh offer add-ons like dessert, breakfast, lunch, and snacks. Although Hello Fresh offers more variety of add-ons, they both shine in this department. If you are looking for a more comprehensive selection of add-ons, Hello Fresh might win this round.
Hello Fresh vs Gobble: Price
When it comes to pricing, Hello Fresh is definitely the more affordable option starting at $7.49 per serving, while Gobble begins at $11.99 per serving. However, Gobble's ingredients are sustainably sourced, which may be more important for some customers and help justify the cost. They also have more prepped ingredients, which may compensate for the price difference if time and ease of cooking are essential factors for you.
Gobble vs Hello Fresh: Customer Support
Gobble and Hello Fresh offer a Help Center, a phone number, and chat options. Both of their customer service teams are responsive, friendly, and super helpful. If customer service is important to you, both services scratch that itch.
Real Customer Reviews
Gobble
"Dishes are interesting, not too difficult to prepare, and very tasty. I tied several other meal kit companies, and their meals are not as flavorful. The one suggestion I have is to include prep and cooking time on the recipe cards, and also a use-by date on the proteins." – Beth Thomlinson on Trustpilot
"This will be my 4th week on using Gobble and I do have to say we have not had 1 bad meal and what I like most the veggies are so fresh. I have use other companies and it was a deal breaker. My boyfriend is a big fan." – Suzanne Sabbag on Trustpilot
"Gobble has a wide variety of tasty meals that are the easiest to prepare among any kits on the market. I know because I've tried four other companies! I also appreciate that their vegetarian options reflect global cuisines rather than always pasta and cheese or a bowl with beans." – M V on Trustpilot
Hello Fresh
"Last few boxes I've gotten I've had the meats open up in the box and make a mess and kind of had to make the meals sooner than I would have liked cause they weren't sealed. however the meals are still AWESOME AND SUPER SATISFYING!" – Mark on Trustpilot
"Of all the meal kits, HelloFresh might have the best way to package (by meal) and the best way to present the instructions to prepare. Some others put all the ingredients loose in one box, and I find that to be a pain." – Customer on Trustpilot
"Great meals, easy to cook, lots of options, but I'd like to see more actual low calorie options. Some of the "calorie smart" options seem high calorie to me" – KWin on Trustpilot
Ready to Make Your Pick?
After comparing Gobble and Hello Fresh, it's clear that both services have their own unique offerings and are incredible options for people who want to cook quick, delicious meals with minimal effort and reap the benefits of meal delivery services. While Hello Fresh is a more budget-friendly option with a solid meal variety and nutritional information, Gobble may be the better choice for busy individuals or families who want gourmet meals with less prep time and more diverse specialty options. Now all you have to do is choose.