EveryPlate Alternatives: 3 Other Trusted Meal Services to Try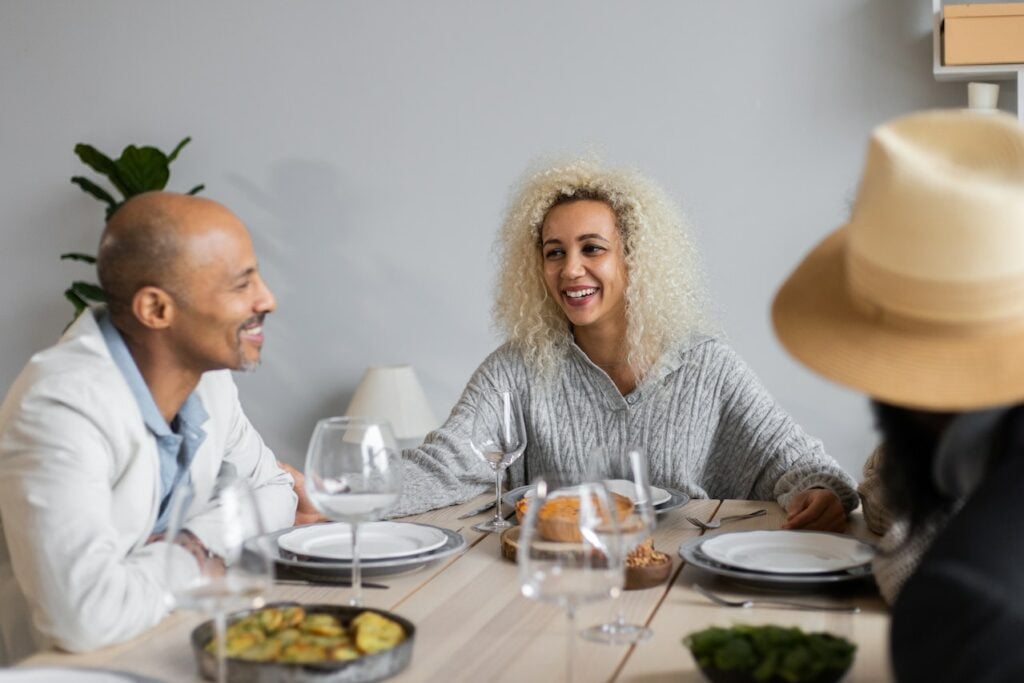 Are you tired of searching for budget-friendly meal kit options that offer delicious, home-cooked meals without breaking the bank? Look no further! We researched some fantastic companies like EveryPlate, a popular meal kit service that provides pre-portioned ingredients and easy-to-follow recipes. Whether you're looking for vegetarian options, specialized dietary preferences, or just want to switch things up, we've got you covered. Say goodbye to the hassle of grocery shopping and hello to scrumptious meals with these fantastic EveryPlate alternatives that will make your taste buds sing!
Reviews of the Top Meal Service Companies Like EveryPlate
1. Gobble
Gobble is an EveryPlate alternative that brings gourmet-inspired meals to your door that can be ready in as little as 15 minutes. This meal kit service is an excellent choice for those wanting to enjoy gourmet meals without the hassle of shopping, prepping, and spending years in culinary school. Gobble's meals are also customizable, meaning you can choose from their vegetarian plan, lean and clean plan, or opt for the classic plan for the full range of dietary delights they offer.
Recommended for Gourmet Meals
Gobble's menu changes every week, making it a great choice for anyone looking to eat a fresh variety of gourmet meals.
Price
For your first six meals, Gobble only charges $36, making it an excellent EveryPlate alternative for home chefs on a budget. Gobble's subscription is also a breeze to cancel, so you don't have to worry about being locked into a contract.
Reviews
"This will be my 4th week on using Gobble and I do have to say we have not had 1 bad meal and what I like most the veggies are so fresh. I have use other companies and it was a deal breaker. My boyfriend is a big fan." – Suzanne Sabbag
"Having planned meals on hand, so convenient and the meals are good. I can't shop and plan our mealtimes easily. Gobble makes this quick and so easy for us. The food is so good too. Great quality." – Kim Taxdahl
All reviews are from Gobble's Trustpilot page.
2. Splendid Spoon
Splendid Spoon is a subscription-based EveryPlate alternative that focuses on providing nutritious, plant-based meals for individuals seeking a convenient and healthy eating option. Their pre-portioned, ready-to-eat meals are designed to save time while promoting wellness through a variety of flavorful, vegan, and gluten-free options.
Recommended for Plant-Based Meals
By emphasizing whole foods, Splendid Spoon helps customers achieve their health goals, catering to various dietary preferences and needs.
Price
The price for Splendid Spoon ranges depending on the products. The smoothies are the cheapest option at $9.99, and the dishes cost an average of $13.49 each, making this a more expensive EveryPlate Alternative.
Reviews
"Soups were delicious. Smoothies were OK. My biggest complaint is the price and lack of options. I loved the soups and would love to buy them a la carte however this is not an option. You are then forced to pay $100.00 which is rather pricey for 10 items, many of which I did not want. Again, I would actually be a loyal customer if you could purchase items separately." – Tracy
"Really love these- great flavor and filling. I would love more options but other than that – no complaints." – Katherine Huther
All reviews are from Splendid Spoon's Trustpilot page.
3. CookUnity
CookUnity is a unique meal delivery service that brings together the culinary expertise of skilled chefs and the convenience of ready-to-eat meals to your doorstep. Each week, subscribers can choose from a diverse, rotating menu of dishes.
Recommended for Pre-Made Meals
By combining the luxury of restaurant-style dining with the comfort of home, CookUnity offers a personalized, flexible, and hassle-free dining experience that caters to a wide range of dietary preferences and lifestyles.
Price
CookUnity offers a sliding pay scale, depending on the number of meals ordered per week. For 4 meals per week, each meal costs $12.69. If you order 6 meals per week, each meal will cost you $11.39.
Reviews
"The food was really good but I received the items late on Wednesday and they were all marked to use by Sunday so I wasn't able to enjoy all of the meals myself, which was the purpose of the order." – Nik
"The meals are well portioned and very tasty. You get better texture than the frozen meals, but of course that means they have a shorter shelf-life as well, so planning is important. I'm really happy with the variety and quality, and so far have had no issues with shipping/delivery. My only complaint is how many clicks it took to figure out what I'd be charged in "taxes and fees" which adds about 25% to most of the meals" – Shannon Doyle
All reviews are from CookUnity's Trustpilot page.
Unveiling Gobble: The Budget-Friendly Champion of Gourmet Meal Delivery Services
In conclusion, exploring companies like EveryPlate can lead to an exciting world of diverse and delicious meal services. There are so many benefits of meal delivery services that can make your busy life easier. Gobble emerges as the number one option for those seeking the cheapest meal delivery service without compromising on variety or quality. With their extensive selection of gourmet-inspired meals, Gobble makes it easy to enjoy restaurant-quality dishes in the comfort of your home. By considering these trusted meal services, you can transform your meal planning experience and savor the flavors of fresh, expertly crafted dishes tailored to your tastes and preferences.
For more information, read our in-depth post about meal delivery service comparison.