Get Cooking With 5 Dinnerly Alternatives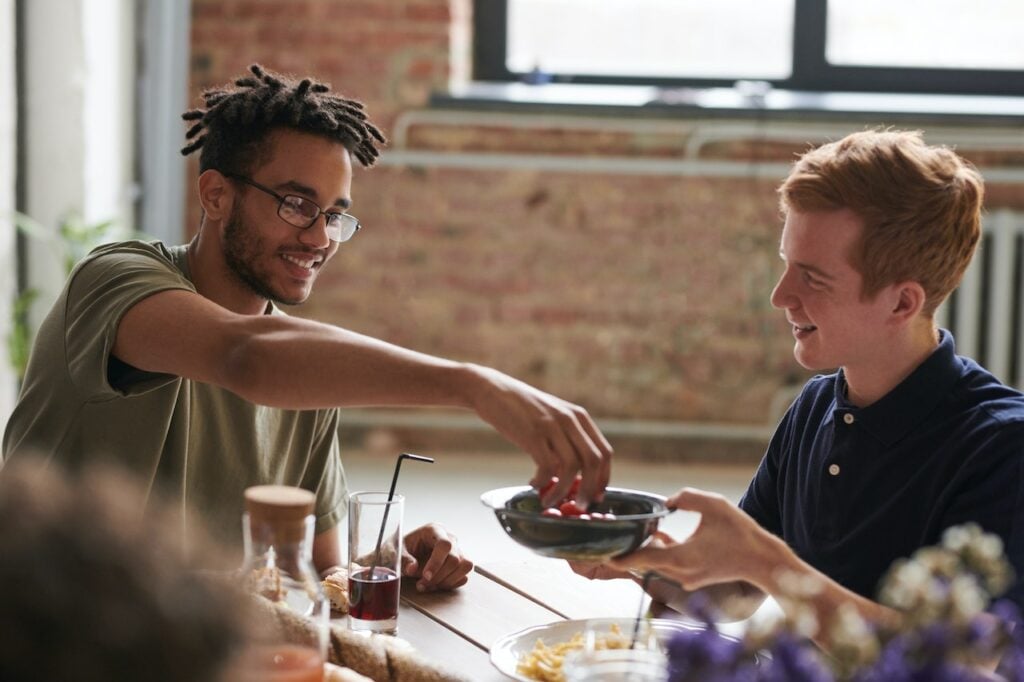 We know that meal kit delivery services have benefits like being a convenient and time-saving way to enjoy meals without the hassle of meal planning or grocery shopping. But, like any good chef, it's essential to find the right ingredients for your needs. Dinnerly has gained popularity for its affordable, fuss-free meal options, but it's not always the perfect fit for everyone.
Some of the potential cons associated with Dinnerly include negative reviews about missing ingredients and recipe inaccuracies. Additionally, the relatively limited dietary options and lack of customization for certain preferences might leave you feeling unsatisfied. Plus, while Dinnerly's price point is often praised, it might still be too high for some budgets.
In this blog post, we will introduce you to a wide array of Dinnerly alternatives that cater to different meal types and dietary preferences. From budget-friendly options to gourmet experiences and everything in between, we've got you covered.
Our Review and Top Picks for the 5 Best Companies like Dinnerly
1. Gobble
Gobble is a top-tier Dinnerly alternative renowned for its mouth-watering gourmet dinner kits. With an emphasis on delectable, chef-designed recipes, Gobble offers an exquisite dining experience right in the comfort of your home. The dinner kits similar to Dinnerly are perfect for those who crave sophisticated flavors and high-quality ingredients but lack the time or expertise to prepare such dishes from scratch.
Best for Gourmet Dinner Kits
Gobble's pre-prepped and partially-cooked components make meal preparation a breeze, with most dishes ready to serve in just 15 minutes. If you're seeking to elevate your weeknight dinners and indulge in a gourmet experience without stepping foot in a restaurant, Gobble is the ideal choice for you. Whether you are interested in the classic plan, the vegetarian plan, or the lean and clean plan, Gobble has gourmet meals for every palate.
Price:
For your first six meals, Gobble only charges $36, making it an excellent Dinnerly alternative for home chefs on a budget. Gobble's subscription is also a breeze to cancel, so you don't have to worry about being locked into a contract.
2. Daily Harvest
Daily Harvest has revolutionized the meal kit delivery service industry with its unique and delectable frozen dinner kits. As the best choice for those seeking healthy and convenient meal options, Daily Harvest offers a diverse range of plant-based, gluten-free, and dairy-free recipes.
Best for Frozen Meals
Their innovative approach to frozen meals ensures that the farm-fresh ingredients used are frozen at peak ripeness, locking in essential nutrients and flavors. With a commitment to sustainability, Daily Harvest utilizes eco-friendly packaging, and its versatile menu caters to various dietary preferences. Embracing a perfect blend of taste, convenience, and health consciousness, Daily Harvest has become one of the top companies like Dinnerly in the realm of frozen dinner kits.
Price:
The price of meals from Daily Harvest range from $5.99 to $11.99 per item.
3. Green Chef
Green Chef stands out as the premier meal subscription like Dinnerly for those seeking delicious, plant-based meals. With a commitment to providing high-quality, organic ingredients, Green Chef has solidified its position as the top choice for health-conscious consumers. Their curated meal plans cater to a wide array of dietary preferences, including vegan, vegetarian, and gluten-free options.
Best for Plant-Based Meals
Each meal is designed to deliver flavor, nutrition, and convenience, ensuring that every subscriber can embrace a sustainable, plant-based lifestyle. By consistently exceeding expectations, Green Chef has undoubtedly earned its reputation as the best Dinnerly alternative for plant-based meals.
Price:
Green Chef meals range from $11.99 per serving to $13.49 per serving depending on the number of servings ordered per week.
4. Yumble
Yumble is a game-changing dinner kit similar to Dinnerly that specializes in providing nutritious and delicious kid-friendly meals. Widely regarded as the best in its niche, Yumble not only takes the hassle out of meal planning. It also ensures that children are served well-balanced, wholesome meals that cater to their growing needs. With an emphasis on fresh, natural ingredients, Yumble's diverse menu offers a wide array of delectable dishes tailored to the preferences and dietary restrictions of young ones.
Best for Kid-Friendly Meals
By combining convenience, quality, and a commitment to fostering healthy eating habits, Yumble has established itself as the ultimate Dinerly alternative for busy families seeking to nurture their children's nutritional well-being.
Price
Yumble meals cost between $5.99 and $6.99 per meal.
5. Home Chef
Home Chef, a trailblazing meal subscription like Dinnerly, has earned its reputation as the best in the market for pre-prepared meals. It offers a diverse range of mouthwatering recipes designed to suit all tastes and dietary requirements. Their pre-portioned, ready-to-cook ingredients simplify meal preparation, allowing customers to indulge in restaurant-quality dishes without the hassle of shopping, chopping, and measuring.
Best for Pre-Prepared Meals
By focusing on fresh ingredients Home Chef enables even the most time-pressed individuals to savor home-cooked meals. With variety, convenience, and quality, Home Chef has become the go-to dinner kit similar to Dinnerly for those seeking an effortless yet satisfying meal.
Price:
Home Chef meal kits range from $9.99 per serving to $11.99.
Discover The Gobble Advantage
Exploring Dinnerly alternatives offers a wealth of options for meal kit enthusiasts searching for the perfect fit. However, Gobble stands out as the ultimate choice, thanks to its convenience, deliciousness, and affordability. Gobble's diverse meal plans cater to various dietary preferences, ensuring that you'll never run out of dishes to try. Their pre-prepped ingredients and streamlined recipes allow even the busiest individuals to whip up a meal in minutes. So, if you're looking for a dinner solution that is both practical and palate-pleasing, Gobble is the way to go. Give it a try, and you'll soon discover why so many people are raving about this exceptional meal kit service.
Still not convinced? Click to read more about if meal delivery services are worth it.