December Menu Highlights
During the hustle and bustle of the holiday season, don't let dinner time become a hassle! Our December menu features quick & easy 15-minute recipes that are hearty and full of flavor. Don't miss our chef's favorites, like Black Pepper Beef Stir-Fry, Chicken Piccata with Broccolini & Linguine, Open-Faced Brie & Mushroom Crostini, and Macaroni & Cheese with Butternut Squash and Mushrooms.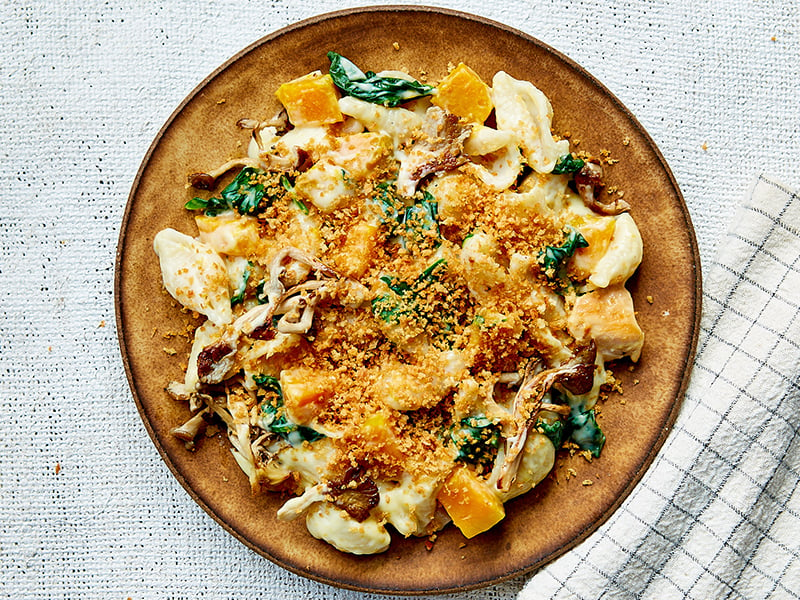 Macaroni & Cheese with Butternut Squash & Mushrooms: We've added a gourmet touch to everyone's favorite comfort dish. Bites of roasted butternut squash, sautéed mushrooms, and spinach are folded into a creamy macaroni and cheese made with fresh conchiglie pasta shells, béchamel sauce, and cheddar cheese.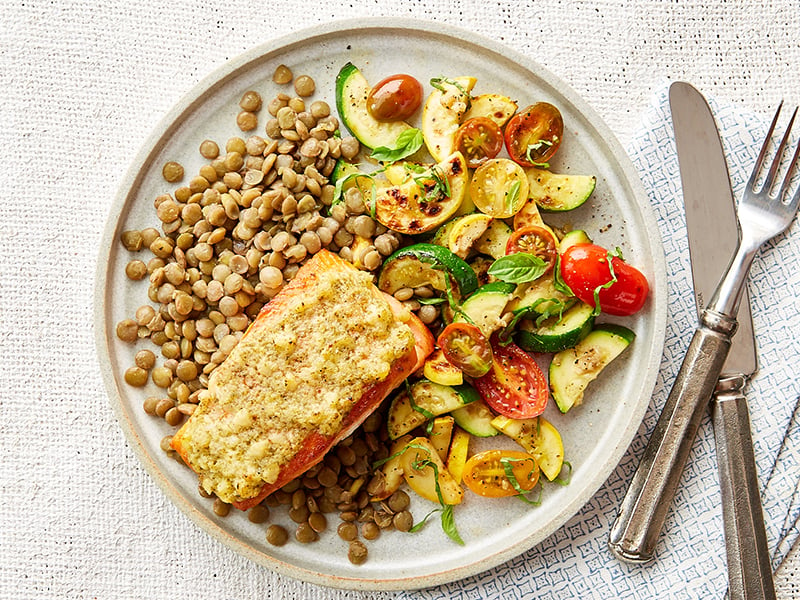 Artichoke Pesto Crusted Salmon with Lentils & Provencal Squash: Savory artichoke pesto-crusted salmon is served over a bed of braised green lentils with a side of Provençal-style sautéed squash and cherry tomatoes.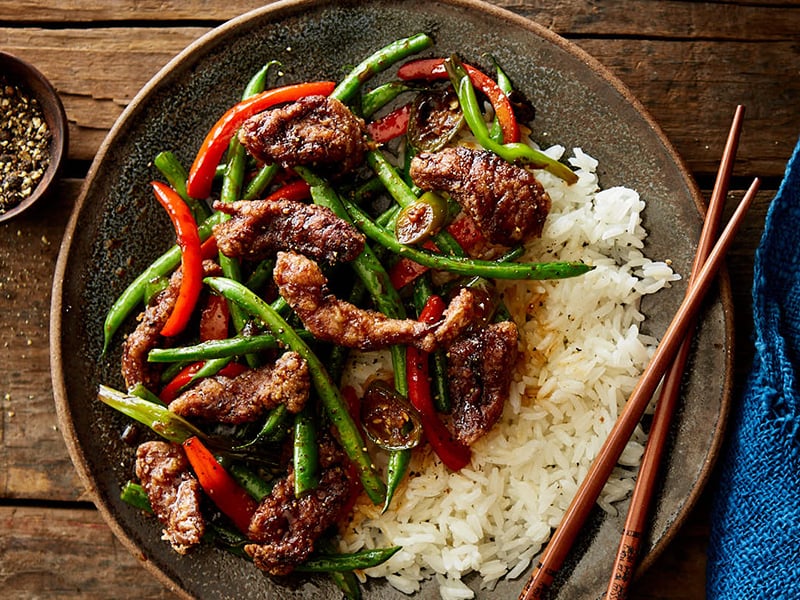 Black Pepper Beef with Stir-Fry Vegetables & Jasmine Rice: Warning: this customer favorite sells out fast! Kick up the heat with this bold stir-fry, featuring strips of flat iron steak, red bell peppers, and green beans sautéed in our signature black pepper stir-fry sauce.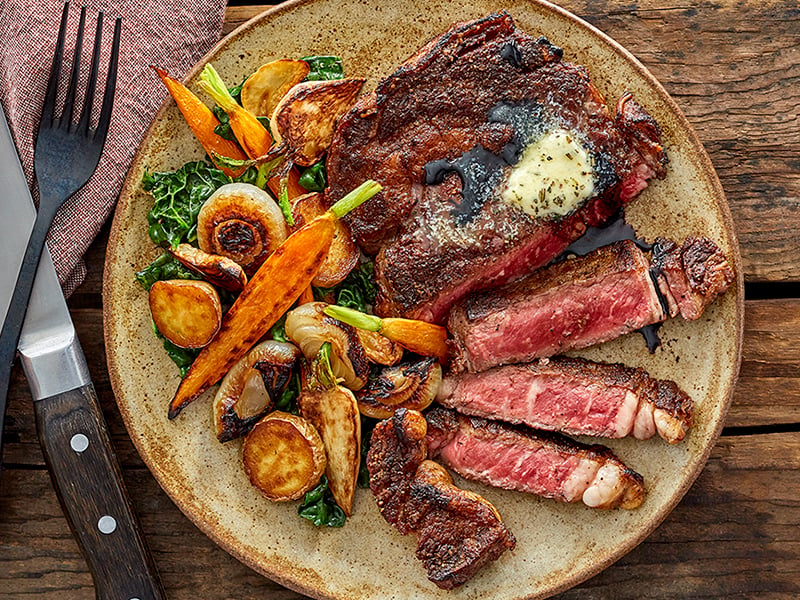 Ribeye Steak with Balsamic Reduction & Roasted Root Vegetables: This Premium Dinner Kit includes two incredibly juicy 12-ounce ribeyes steaks, perfect for a gourmet steakhouse-inspired dinner at home. The ribeyes are served with a medley of roasted turnips, carrots, cippolini onions, and yukon gold potatoes.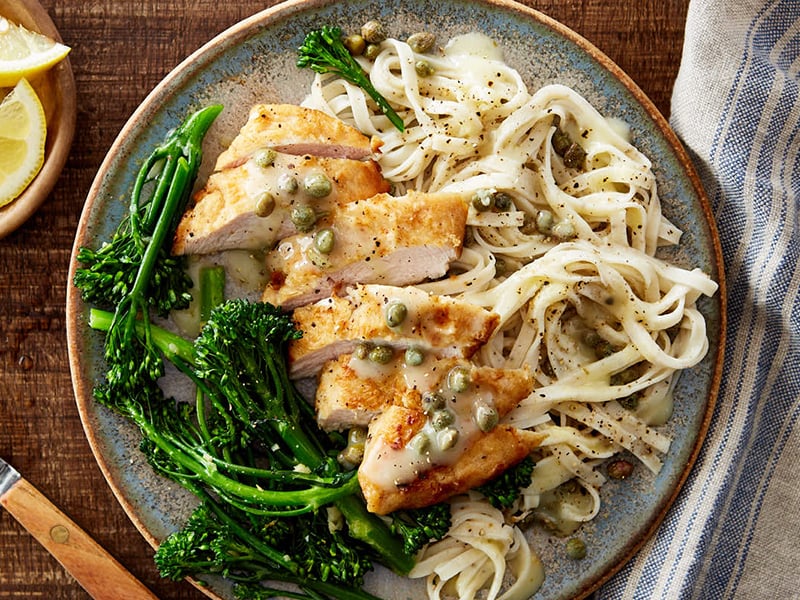 Chicken Piccata with Broccolini & Linguine:  Tender chicken breasts are pan-roasted to perfection and served over a bed of fresh linguine in a bright and creamy lemon butter sauce with tangy capers and fresh parsley. A side of pan-roasted broccolini completes this tasty Italian dish.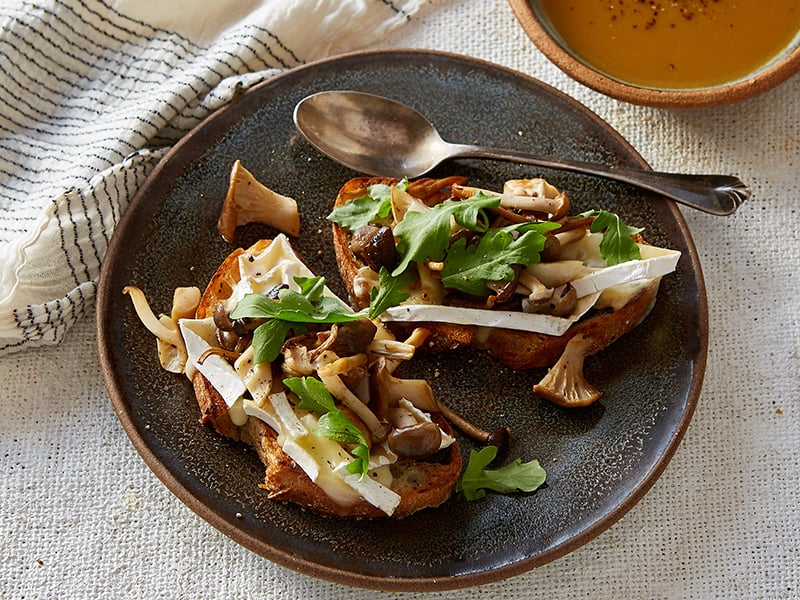 Open-Faced Brie & Mushroom Crostini with Butternut Squash Bisque :  Our gourmet take on a soup and sandwich is perfect for the cooling weather. Our rich and creamy butternut squash bisque is served alongside open-faced crostini prepared with toasted baguette slices topped with sautéed mushrooms, Brie cheese, and arugula.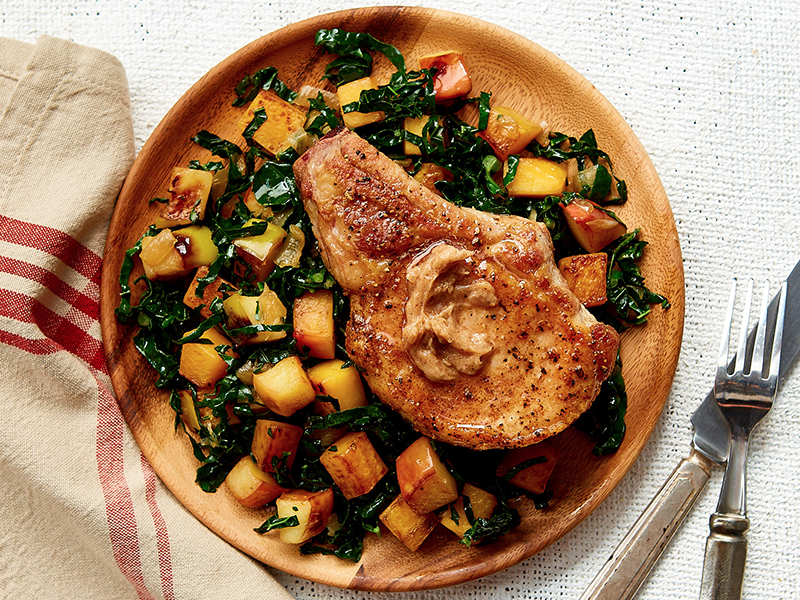 Pork Chop with Sauteed Kale & Apples in Cinnamon Brown Sugar Butter: We've taken all our favorite comforting cold-weather flavors and delivered them into this delicious pork chop dinner. Seared porterhouse pork chops are served over a medley of sauteed kale, butternut squash, caramelized onions and diced apples.
Chili Colorado with Sweet Corn Sopes & Pinto Beans: A fiesta of flavor for your tastebuds, this delicious, stick-to-your-ribs dinner features tenders pieces of chili Colorado beef served over sweet corn sopes. The sopes are topped with crisp shredded cabbage, cotija cheese, and sliced avocado.