Eat Lean & Clean With Gobble
There's no doubt about it. Summer is HERE. And this year, it sure snuck up on us quickly – maybe a little too quickly. If you're out to make a healthier choice or two, our Lean and Clean menu selections are here for you. After all, eating "right" should never mean eating "boring".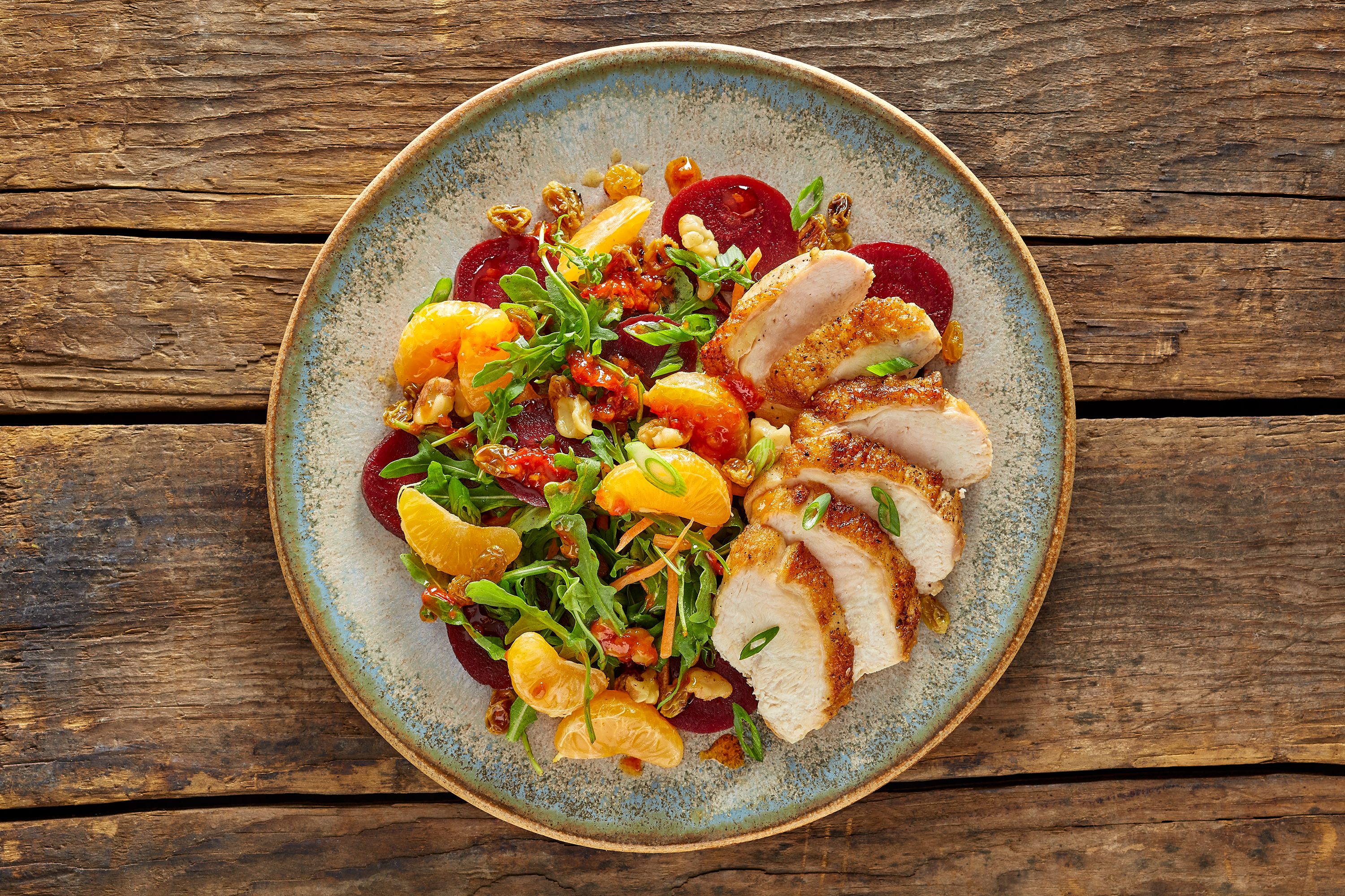 Go Beyond The Salad
When you think of healthy eats, your mind might jump to flavorless salads (or green smoothies you wish were flavorless). And while we love a good salad here at Gobble – we make some incredible ones – we know that there can be too much of a good thing. After all, if "eating healthy" is associated with boring, bland, repetitive foods, those healthy habits never stick.
So we set out to craft healthy, well-balanced meals that keep your palette adventurous, your tastes satisfied, and your body feeling strong and energized. The result? Our Lean and Clean recipes.
As with any menu item, these can be added to your weekly order any time, customized to your liking, and arrive on your table in 15 minutes or less. And for those not ready to commit to a specific diet, Gobble's Lean and Clean menu offers you an easy way to just add a healthy meal or two to your weekly routine, without creating endless grocery lists, meal-prep-stress, or mad calorie counting scrambles.
Here are a few of our favorite Lean and Clean meals, available this week.
Seared Sirloin Steak with Carrots & Harissa-Braised Green Lentils
North African flavors burst into life with this satisfying dinner. Juicy top sirloin steak is the center of attention, and rightly so – seared to perfection and full of flavor, it's as good as protein gets. Though you'll get no judgement from us if you opt for barramundi fillets in its place! Tender rainbow carrots provide a delicate, slightly sweet vegetable for every bite, while French green lentils simmered in our red harissa sauce create a warm, comforting base that beats any of the classic steakhouse sides. Leftover harissa sauce? Drizzle that over the meat and thank us later!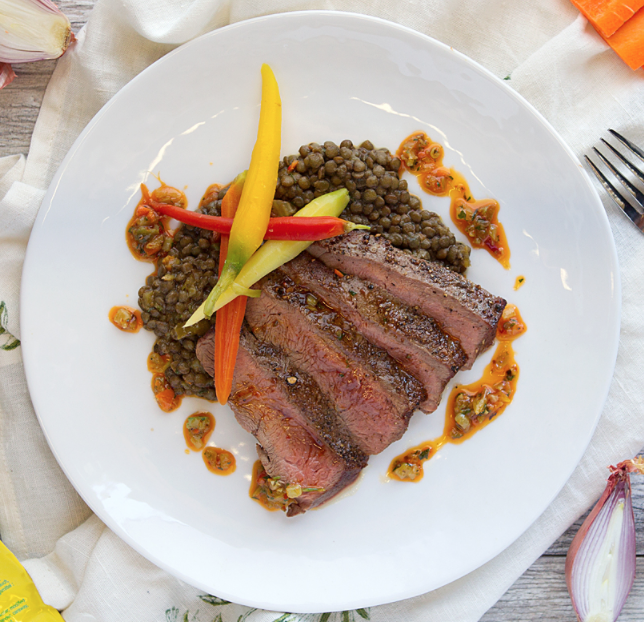 Sauteed Barramundi and Tikka Masala Squash with Golden Raisins & CashewsWe mentioned barramundi above (it kinda always works), but this dish was designed to let it shine. Inspired by the flavors of some of our favorite South Asian seafood plates, we paired flaky, pan-seared barramundi with tikka masala spiced squash for a dinner as delicious as it is low on carbs. Bring the flavors together with our signature ginger, garlic, and scallion confit, a handful of fresh cilantro, and a topping of fresh lemon and greek yogurt. Toss in some golden raisins and crunchy cashews, and the world of flavors you're in certainly won't have you thinking "diet".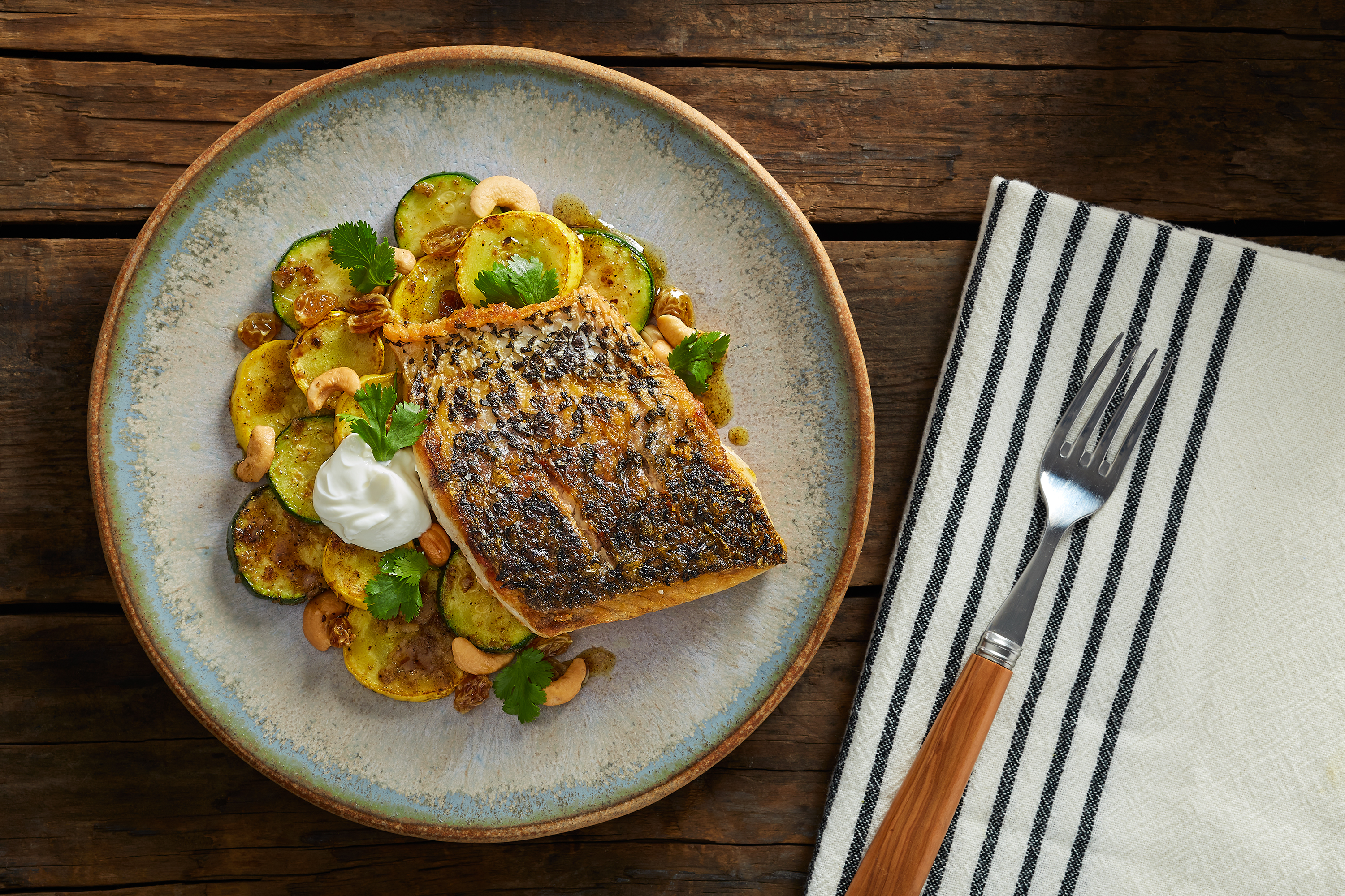 Stewed Lentils with Roasted Ratatouille and Feta Cheese
This vegetarian approach to a classic French farmhouse dish will make you appreciate Mother Earth's gifts more than ever. Green lentils create a hearty, satisfying base to the stew, while a medley of fresh zucchini, Italian eggplant, and plump tomatoes join for rich flavors, without the heaviness. Sprinkle in some fresh herbs and creamy Feta cheese, and you'll be feeling on top of the world.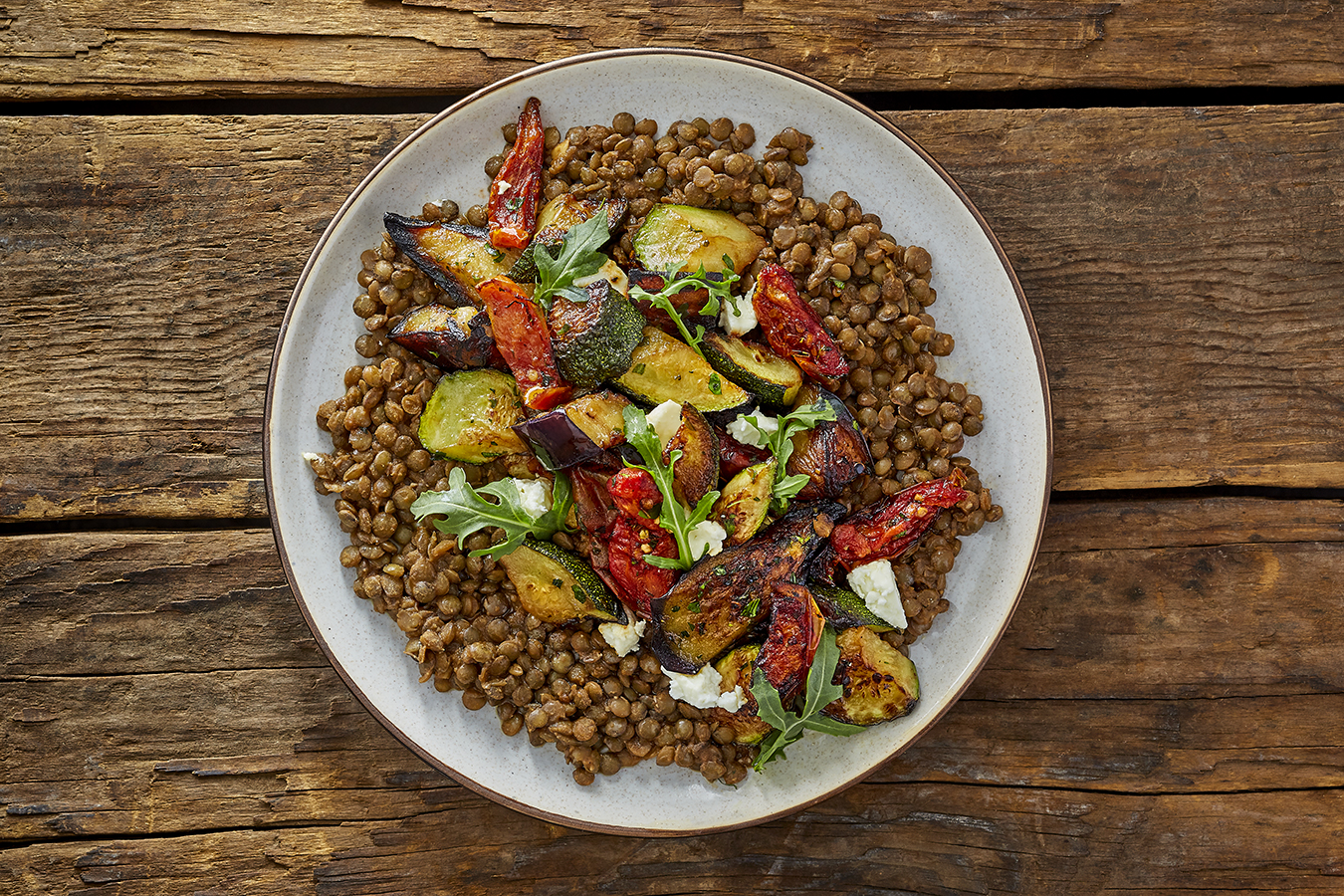 So, does eating lean and clean still sound like salad every night of the week? We've designed our menu to cut down on your cooking time, so you can get back to doing what you love – and stress less about the food you eat in the first place. Whether it's an occasional healthy meal, part of your larger lifestyle goals, or a one-stop-shop for every weeknight dinner, Gobble's got your back.