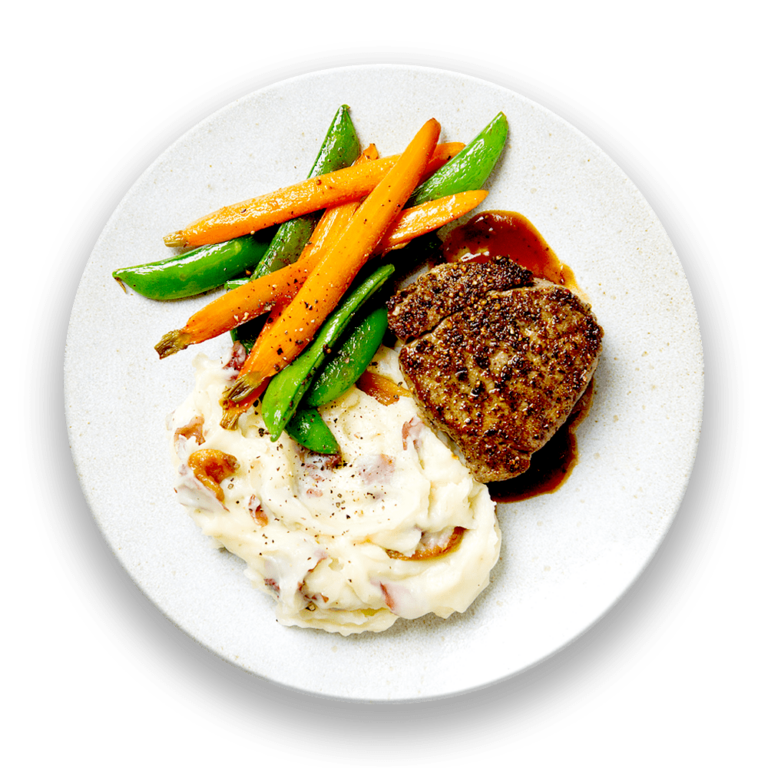 Gourmet meals in 15 minutes or less.
Gobble's chefs do all the prep work, like peeling, chopping & marinating, so you can cook a fresh homemade dinner in just 15 minutes.
*(offer valid for 2 person plan, 3 nights of meals)
"Why it's a winner: The meals are easy and fast
while still feeling complete and special."
NY POST
Choose from a diverse weekly menu of 15-minute recipes that are freshly prepped and delivered right to your doorstep!
15-min dinner kits delivered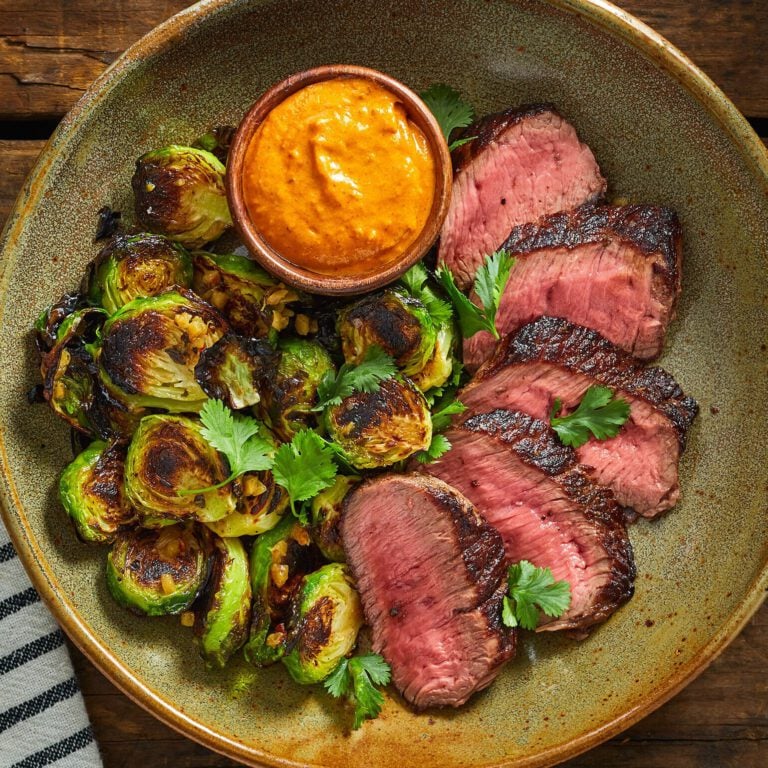 Get dinner on the table in just 15 minutes with our classic recipes & freshly prepped seasonal ingredients.
Easy, low calorie dinner kits delivered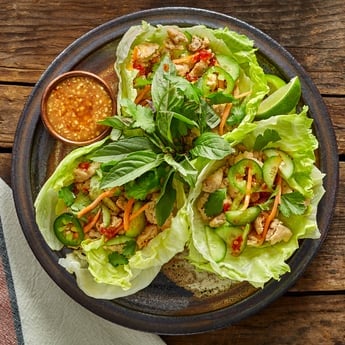 Enjoy healthy 15-min recipes that are 600 calories or less, low carb, and feature lean proteins and no filler grains.
15-min dinner kits delivered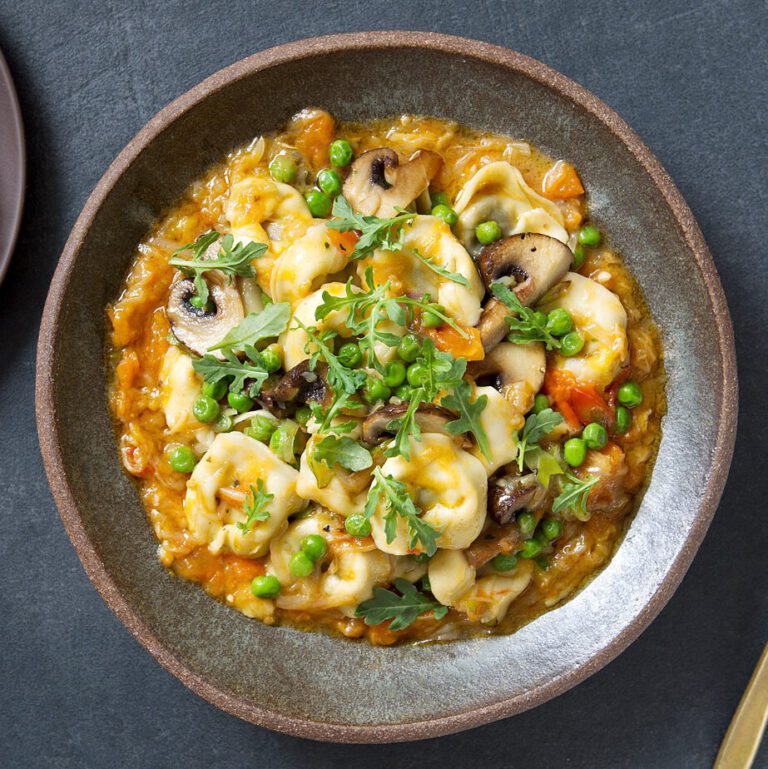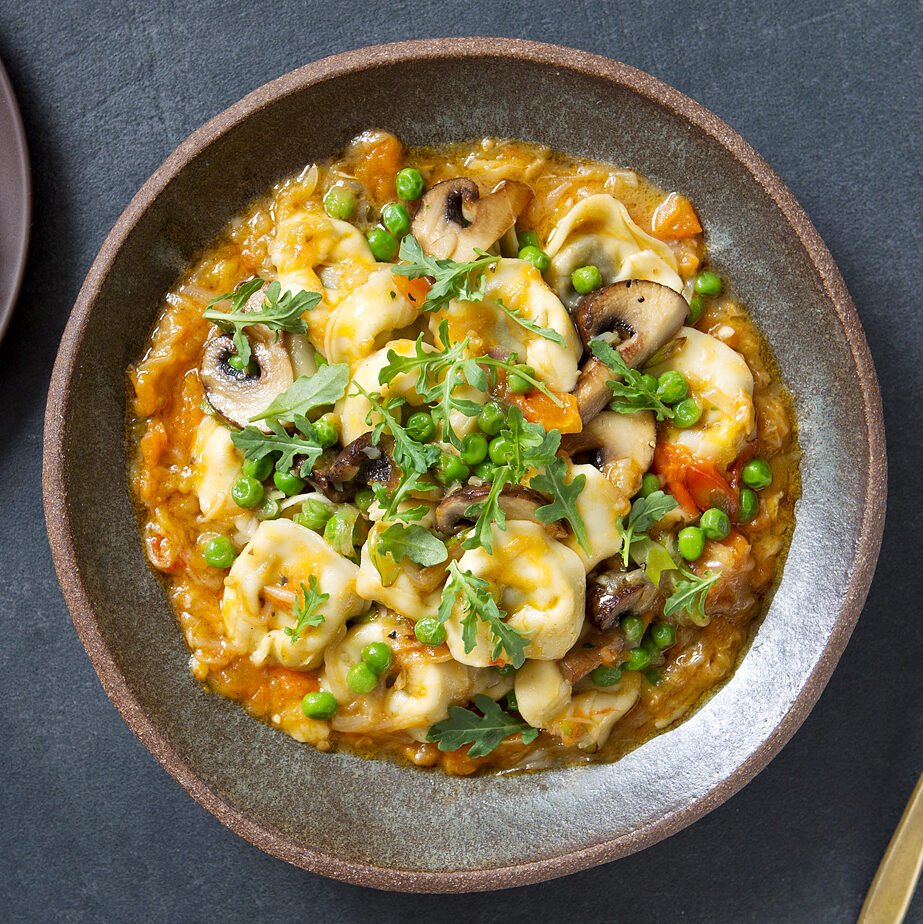 Get fast, flavorful plant-based recipes delivered to your door so that weeknights are always delicious and nutritious.
After signing up, you may change your meal selections and plan preferences at any time. Your price may vary depending on your selections.
Me and my bf are absolutely in love with Gobble. We tried HelloFresh and Blue Apron before and the quality of meals, the LEVEL of meals and the speed of preparation are not even close. It literally takes me 15-20 minutes to make a meal. Even on the nights when I don't feel like cooking, I grab the bag out of the fridge to just **read** the recipe card and next thing I know I'm yelling "baby dinner is ready".
Delsy Gaslac
Dinner gets done in 15-20 mins max
Dinner gets done in 15-20 mins max. Recipes are easy to follow .... and voilà, you have a delicious meal!! Also I love the fact that we don't need to spend time thinking of what we're going to cook, making sure if we have all the ingredients and so on and so forth. Recommend it!!
JM
So far an amazing experience
So far an amazing experience! Upon signing up with Gobble, I chose the Lean & Clean option and have really enjoyed these meals! Lots to choose from each week and they are super quick and easy to prepare. All the produce and proteins arrive super fresh and everything is always packaged well. The one minor bad experience I had was when I was accidentally sent the wrong meal kit. Customer service was incredibly friendly, and quick to fix the mistake for me. Overall a great experience and I plan to continue with the service!
Nina Sanders
Great quality, great recipes, great customer service
All the recipes I have received so far are really good, flavorful, great quality, good portion size, easy to cook. I have some issues with a couple of orders and Customer Service was really there to listen and solve the issue. I would love to see more lean and clean options but the wide range of different options/cuisines is excellent! I habe tried Blue Apron and Fresh before and Gobble is by far the best quality/price/flavor.
Whitney Norko
Gobble is THE BEST!!
Gobble is THE BEST!!! We are a busy family of 6 and I was so tired of all the chopping and prep work most of the other meal delivery services offered. We are huge Gobble fans. Easy and delicious!
RjBlair
This is a must-try meal service!
This is, hands-down, the best meal delivery service I've tried. The recipes are simple to prepare, absolutely delicious, and the perfect amount for two people. We have not had a meal that we didn't like! Give them a try, you won't be disappointed
Choose your meals from our diverse weekly menu. Find wheat or dairy free, low carb & veggie options. View pricing
Our team of chefs do the prep work – no more chopping, measuring, or sink full of dishes!
Your freshly prepped 15-min dinner kits arrive on your doorstep in a refrigerated box.
Gobble makes cooking fast, so you have more time to unwind and be with family.
No long-term commitment. Skip or cancel at any time!
Check out highlights from next week's menu.