November Menu Highlights
A new month equals a new batch of dish highlights! Our November menus are filled with jewel-toned produce and hearty flavors. Let's take a look at some of our favorites: a Lean & Clean friendly Tuscan Chicken Breast with Hearty Swiss Chard & Italian Cranberry Beans; a vegetarian Harvest Dinner Vegetable Skillet with Smoked Gouda Omelette; and a seasonal favorite, Pan-Roasted Pork Tenderloin with Wheat Berries & Autumn Fruit Mostarda.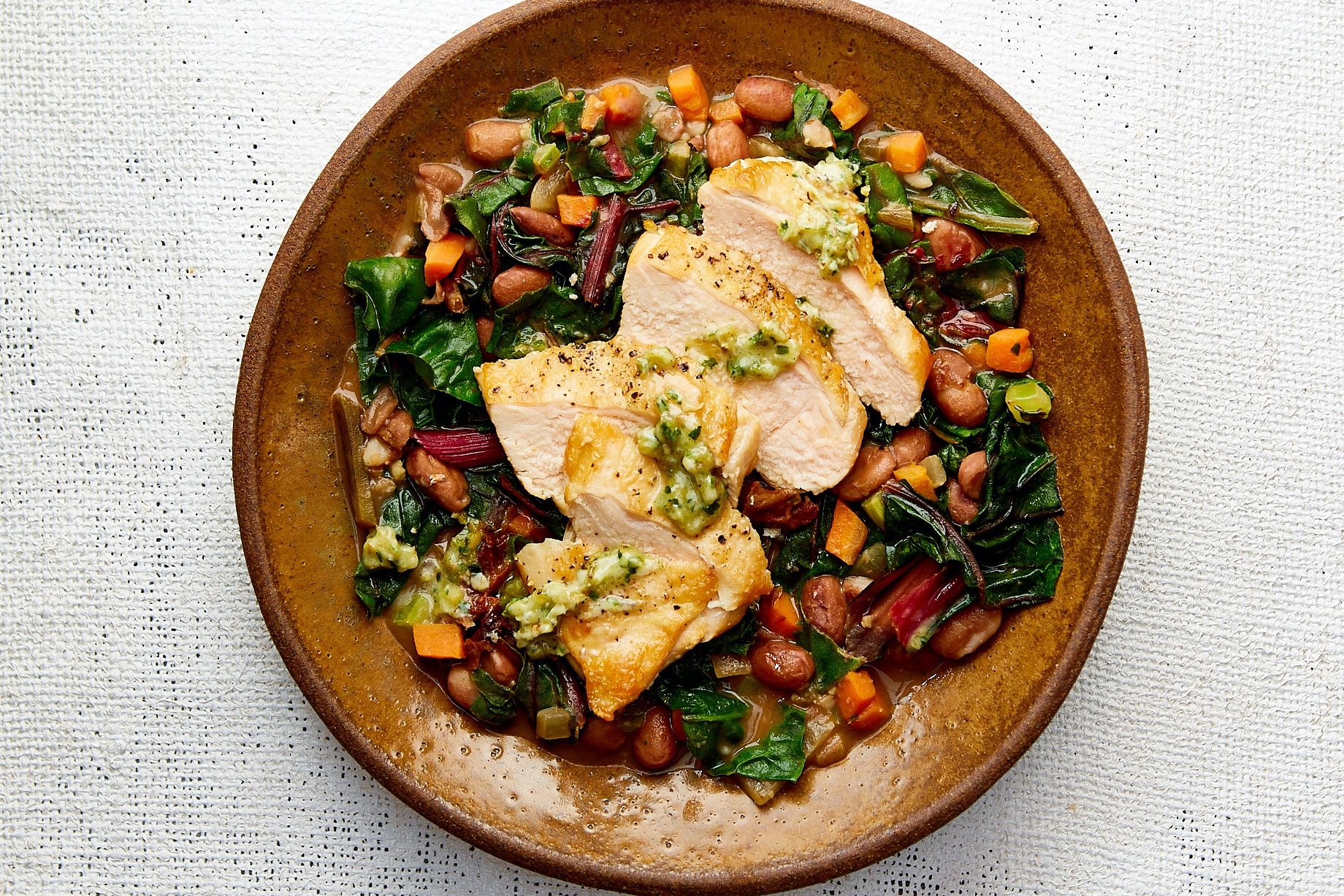 Tuscan Chicken Breast with Hearty Swiss Chard & Italian Cranberry Beans: Lean, clean, and full of flavor! Enjoy our juicy pan-seared skinless chicken breasts over a hearty ragout made with Italian cranberry beans, Swiss chard, sun-dried tomatoes, and a rosemary thyme butter that will make your mouth water.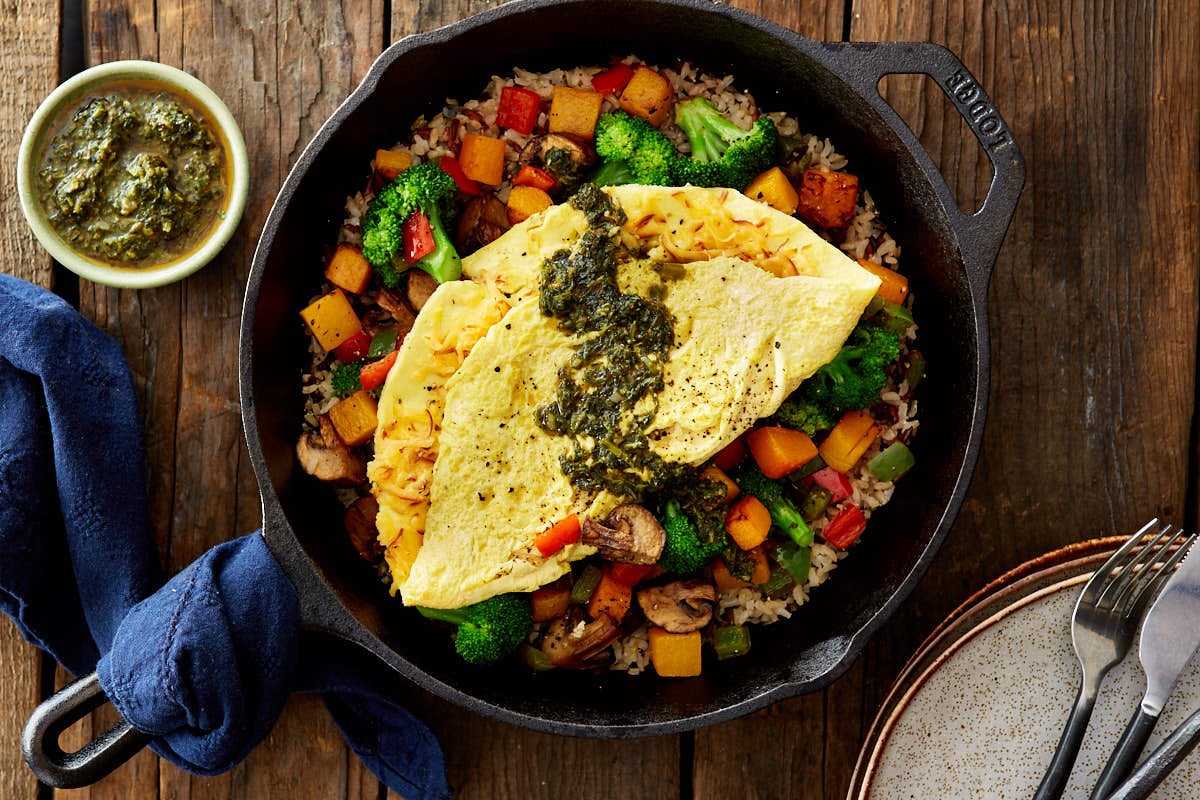 Harvest Dinner Vegetable Skillet with Smoked Gouda Omelette: Breakfast for dinner is always a fun twist. Dive into this medley of sweet sautéed yams, butternut squash, cremini mushrooms, and broccoli served over a wild rice blend. A cheesy, fluffy omelette filled with smoked cheddar and gouda tops the veggies, and a drizzle of chimichurri sauce adds a zesty punch of flavor.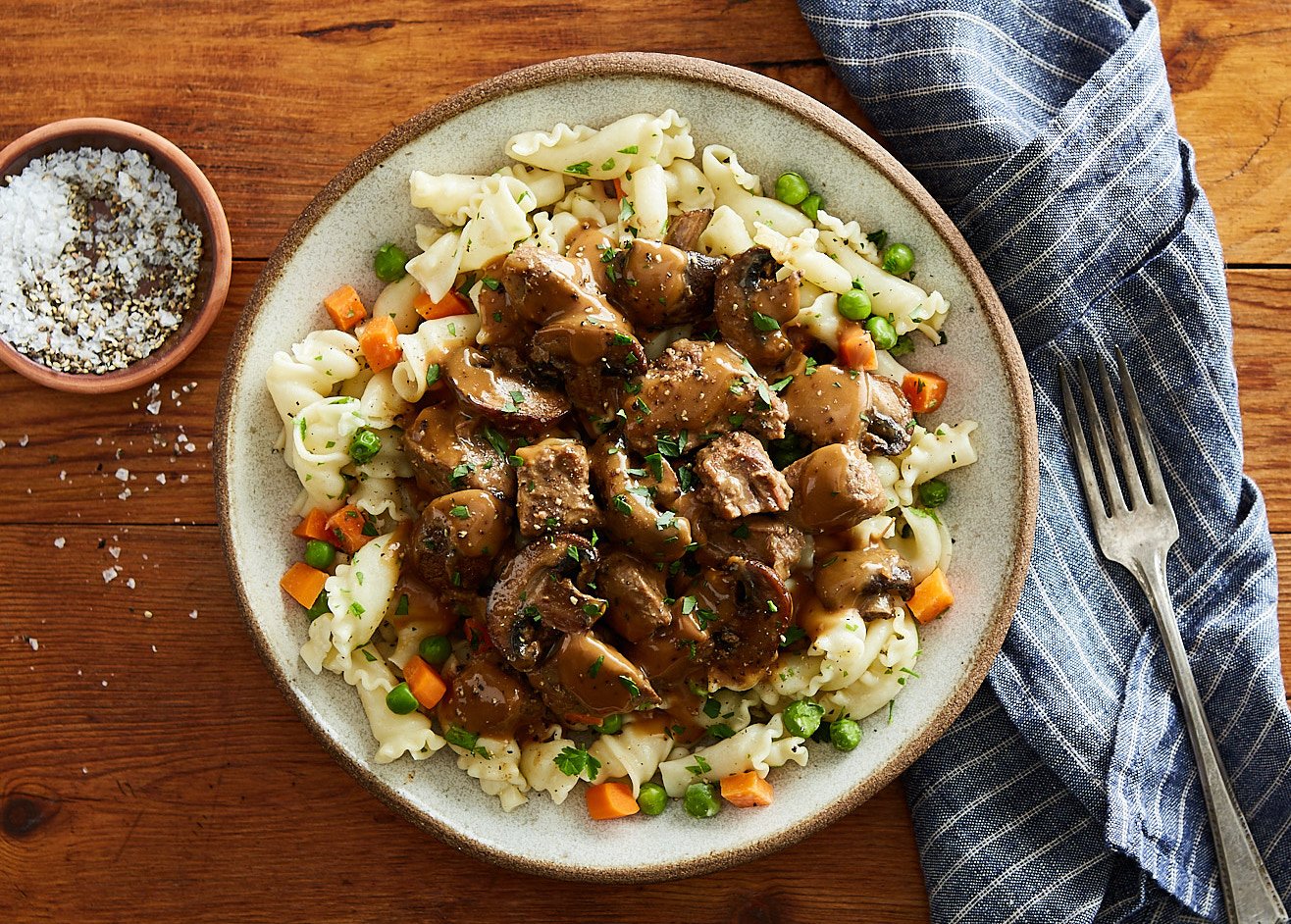 Braised Beef Stroganoff with Campanelle Pasta: Our gourmet take on the comforting classic dish of beef stroganoff starts with fresh campanelle pasta served with large bites of tender braised beef simmered with carrots, green peas and crimini mushrooms in a rich beef sauce. A dollop of sour cream and rosemary butter, give the dish a luxurious rich flavor that will leave you licking your spoon.
Pan-Roasted Pork Tenderloin with Wheat Berries & Autumn Fruit Mostarda: Look at those rich colors! Pork tenderloins are pan-roasted to perfect doneness and then served with sautéed broccolini over a wholesome blend of wheat berries and farro. A sweet autumn fruit mostarda is a beautiful condiment for the saltiness of the pork and nutty wheat berry blend.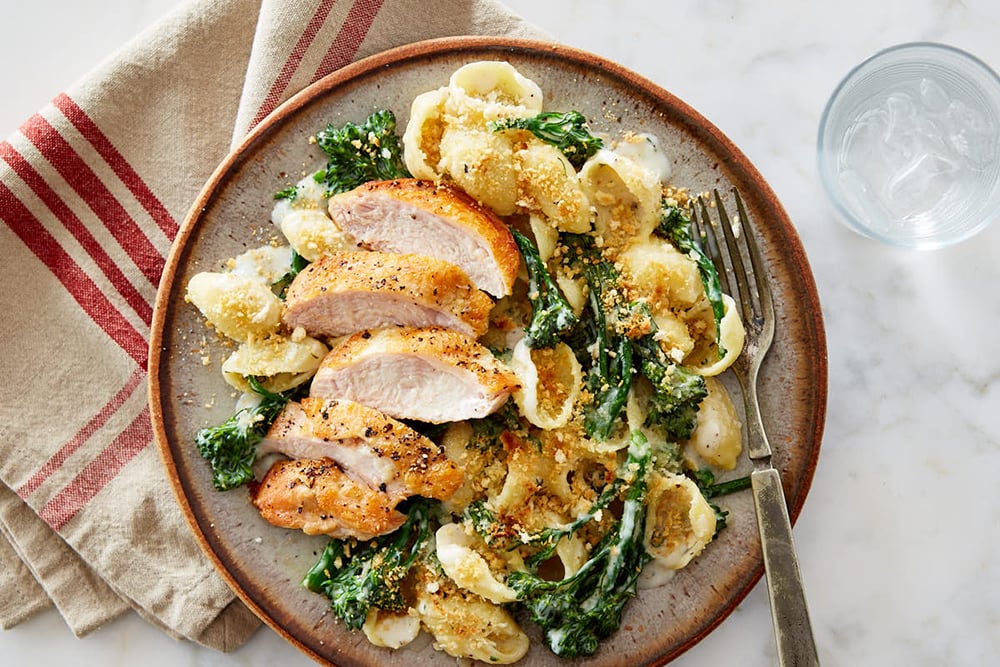 Pan-Roasted Chicken with Broccoli & Cheddar Macaroni & Cheese: This is a macaroni and cheese that is both kid-friendly and appealing to grownups. It features crisp and juicy pan-roasted chicken over a bed of fresh pasta with tender-crisp broccoli and a rich and creamy bechamel sauce. It's topped with salty, savory, and satisfying Italian breadcrumbs so every bite is delicious perfection.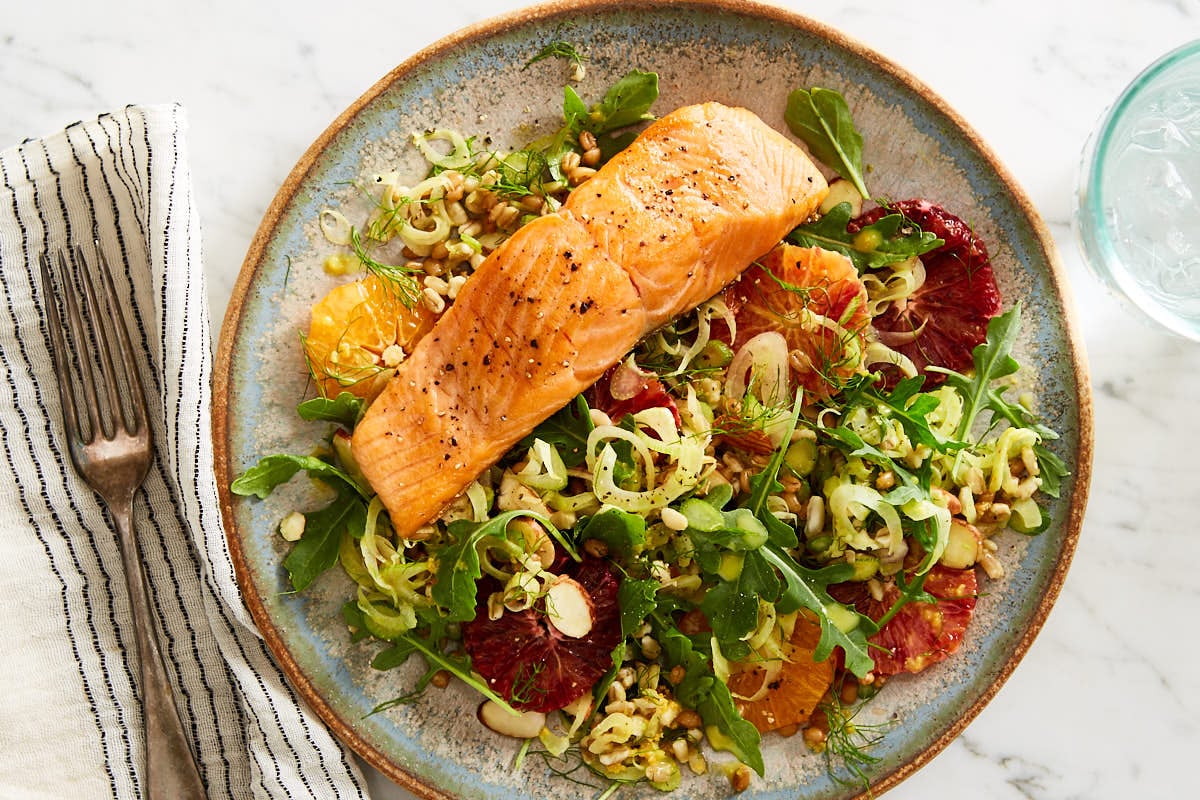 Mt.Cook King Salmon with Winter Citrus & Fennel Salad: This healthy, satisfying Premium Dinner features sustainably raised king salmon. The mild and flaky fish sits on a bed of sweet barley, creating a lovely blend of textures and flavors. Juicy winter citrus brightens the dish along with our signature orange-cumin vinaigrette. A sprinkling of toasted almonds adds the perfect finishing touch.
Japanese Style Steak with Jasmine Rice & Vegetable Stir-Fry: Feel free to put on a teppanyaki-style show for the fam while you're cooking this delicious dinner. It features juicy Japanese-style flat iron steaks seared and glazed in our signature black pepper sauce. A quick stir fry of mixed veggies and a side of fragrant jasmine rice completes this tasty meal.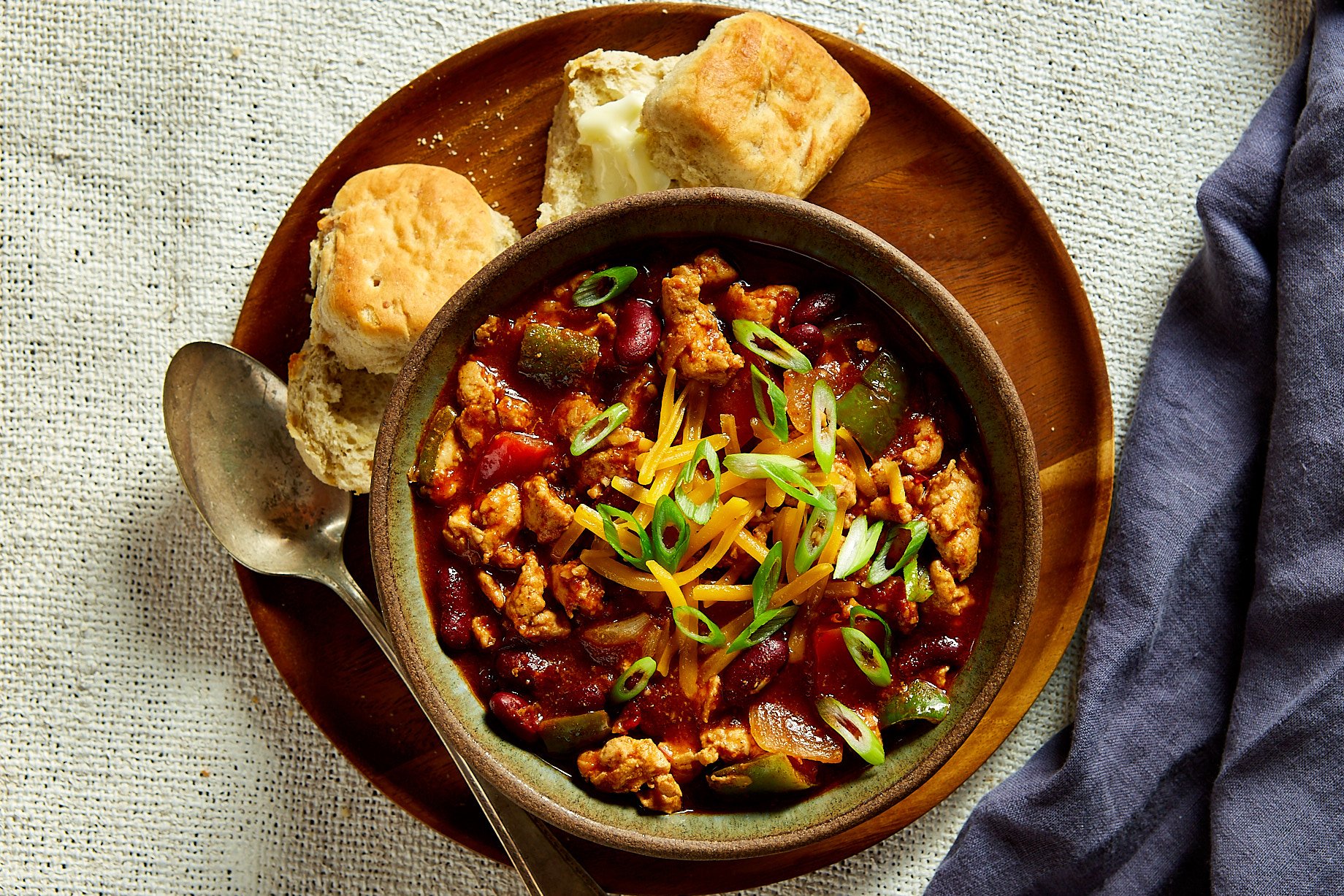 Hearty Turkey & Quinoa Chili with Warm Butter Biscuits: The only thing more perfect than a warm, buttery biscuit is one that's paired with this hearty turkey chili! Our warmly spiced chili features ground turkey, kidney beans, sautéed sweet peppers, and onions, and is topped with cheddar cheese. This chili recipe is flavorful, filling, and fantastic.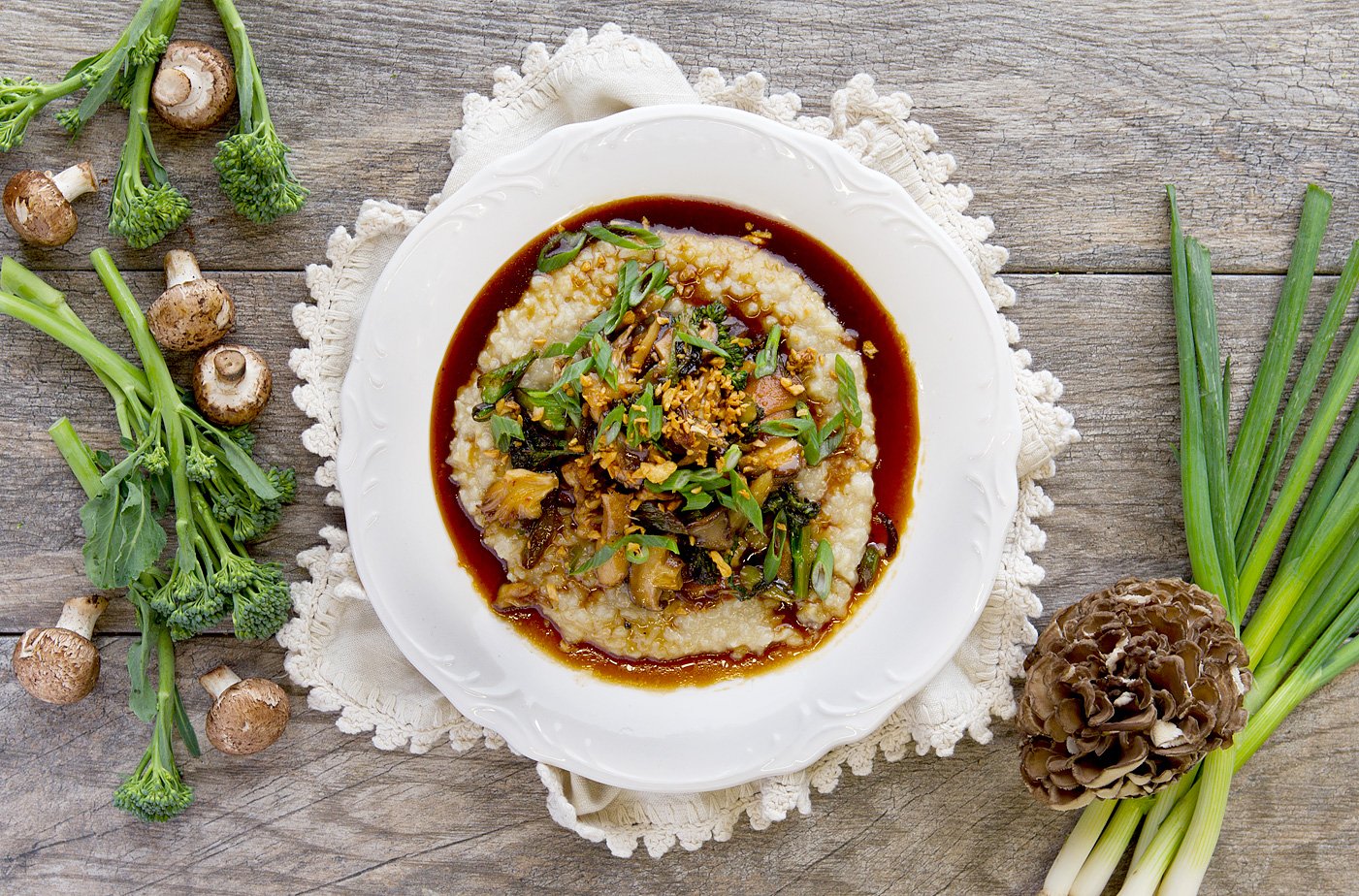 Maitake and Shiitake Mushroom Congee with Sautéed Gai Lan and Toasted Garlic: Congee is a creamy rice porridge that is the go-to comfort food of Asia. Ours is an umami flavor bomb featuring sautéed Chinese broccoli and a variety of mushrooms simmered in a soy-mushroom sauce. Toasted garlic and green onions top this meal that is essentially a hug in a bowl.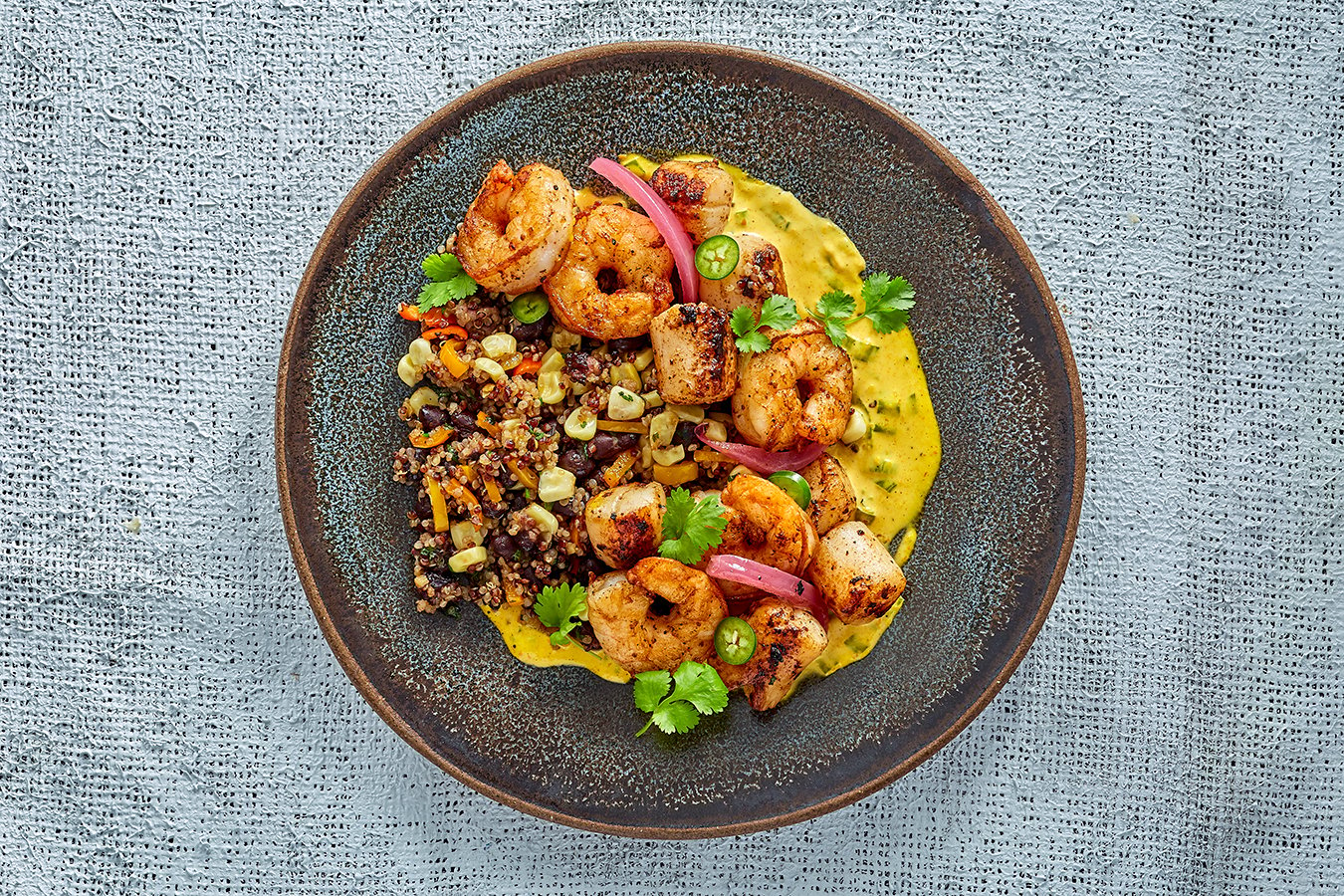 Peruvian Shrimp & Scallop Saute with Aji Amarillo Sauce: This exciting and flavorful Premium Dinner is inspired by the flavors of Peruvian cuisine and features a sweet and spicy aji Amarillo sauce. Shrimp and scallops are sautéed with a medley of roasted corn and black beans and mixed quinoa. The sautéed shrimp and scallops are served with a traditional Peruvian aji Amarillo sauce for a sweet and spicy kick of flavor. The dish is finished with pickled red onions and freshly torn cilantro.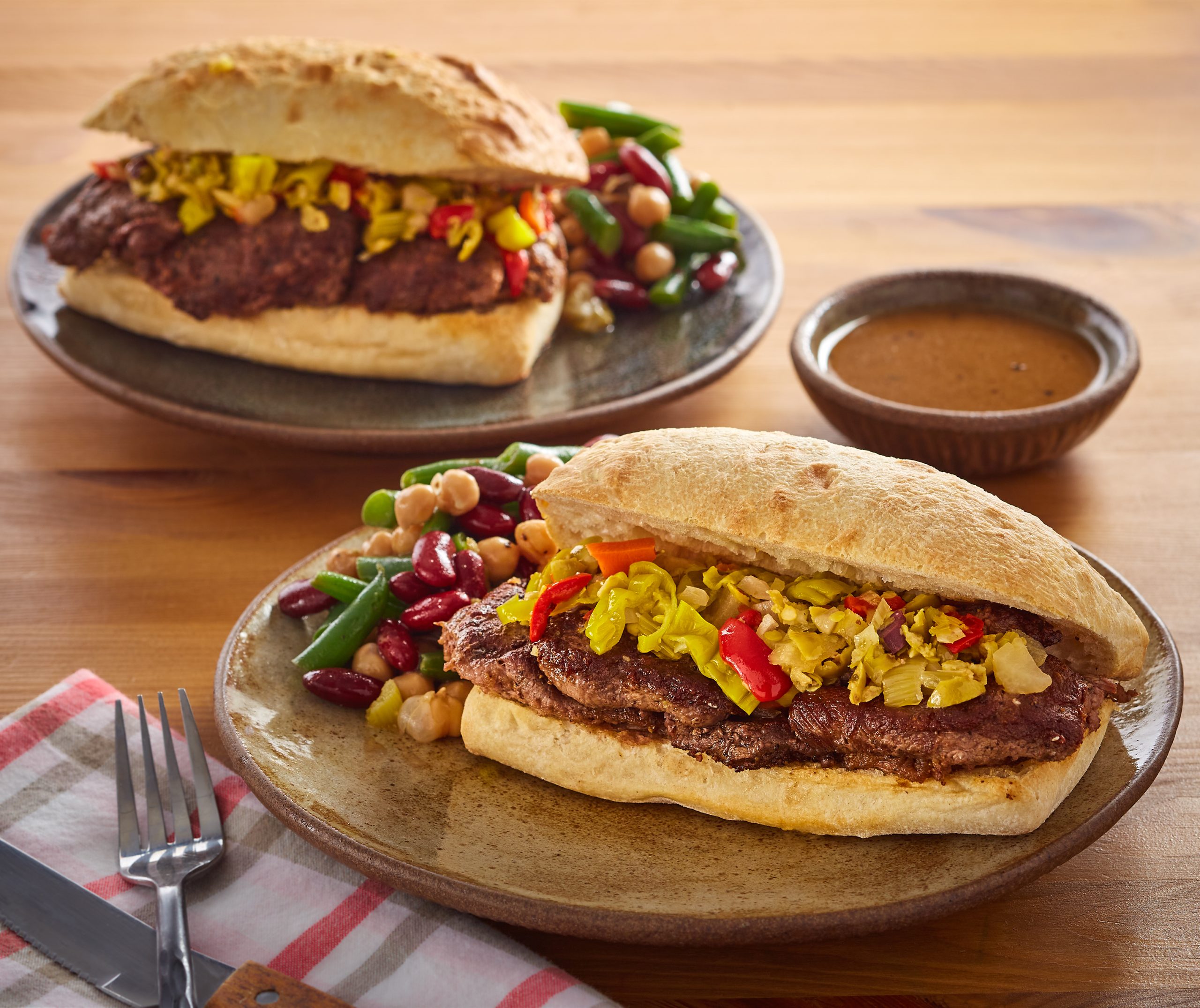 Chicago-Style Italian Shaved Ribeye Sandwich with Giardiniera and Bean Salad: These Chicago-style Italian beef sandwiches make a delicious and satisfying family dinner. We put juicy, thinly-sliced ribeye beef and tangy pickled vegetables on a soft hoagie bun with a flavor-packed dipping sauce on the side. A delicious marinated bean salad completes this casual, tasty meal.