December Menu Highlights
It's time to take a look at some of our upcoming winter favorites! December calls for a fresh batch of seasonal items and warm, cozy flavors. Let's take a look at some of the month's highlights: a Lean & Clean Salmon with Truffled Cauliflower, Roasted Carrots and Brussels Sprouts; a vegetarian General Tso's Crispy Baked Cauliflower with Asian Stir-Fry Vegetables & Brown Rice and a seasonal favorite, Yankee Pot Roast with Winter Vegetables. Here are some other recipes to look forward to:
General Tso's Crispy Baked Cauliflower with Asian Stir-Fry Vegetables & Brown Rice: General Tso's is a staple on every Chinese menu in America, and this vegetarian version will be a staple in your kitchen. Our lightly battered cauliflower is baked until browned and crispy and tossed in a generous helping of sweet and spicy General Tso's sauce. It's served over nutritious brown rice and a stir-fry of sugar snap peas and bell peppers.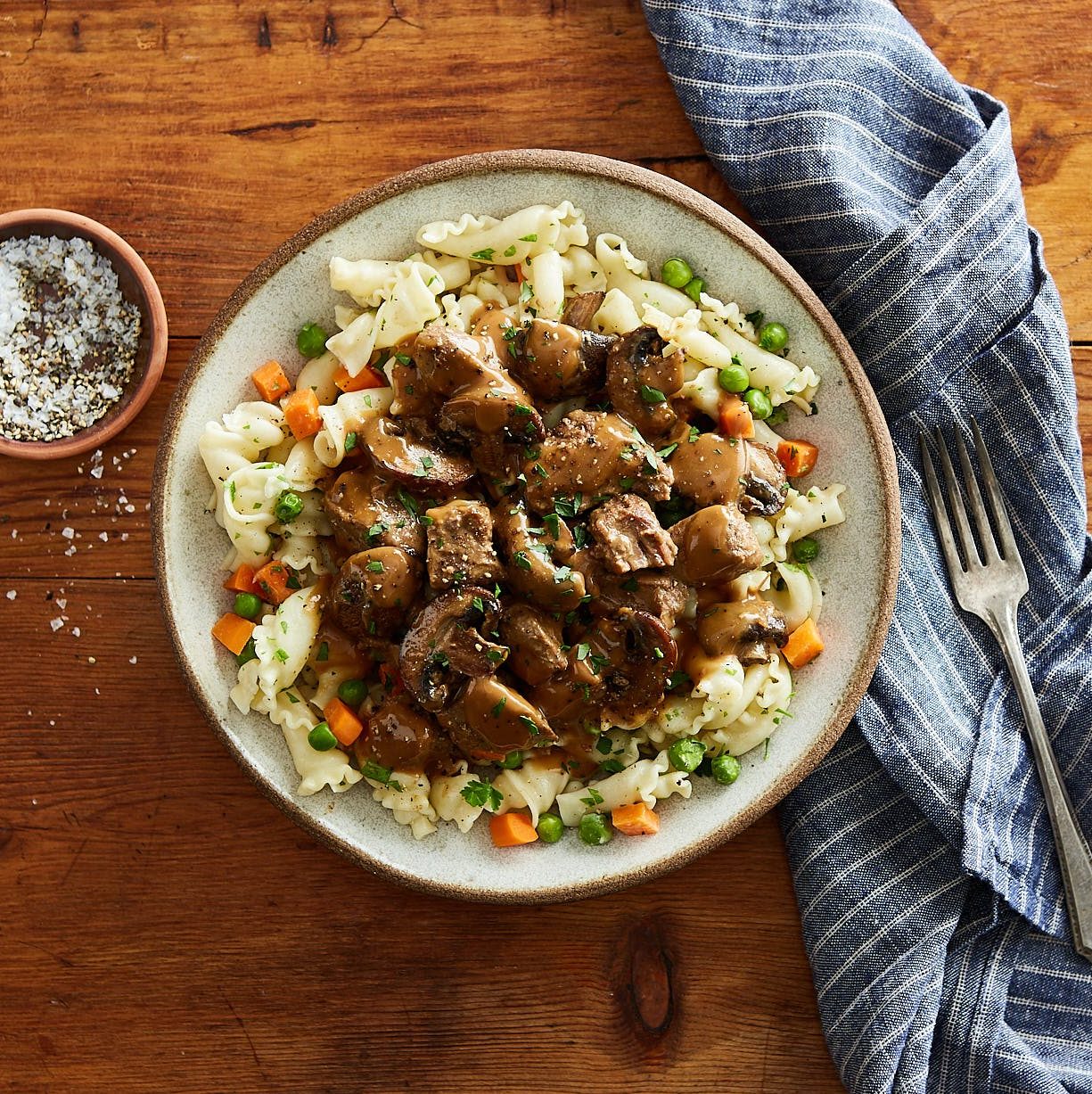 Braised Beef Stroganoff with Fresh Gigli Pasta: You'll be rushing home to make this delicious Russian dinner classic! We used tender braised beef and simmered it with carrots, green peas, and cremini mushrooms in a deeply flavored beef sauce. It's served over fresh gigli pasta with a dollop of sour cream and rosemary-thyme butter.
Butter Chicken with Basmati Rice & Naan Bread: Butter chicken is one of India's most beloved dishes, and we know you'll love it, too! Sautéed pieces of diced chicken are folded into a rich butter sauce made with cream, crushed tomatoes, and Indian spices. It's served alongside basmati rice, a refreshing cucumber and tomato salad with orange-cumin vinaigrette, and buttery naan.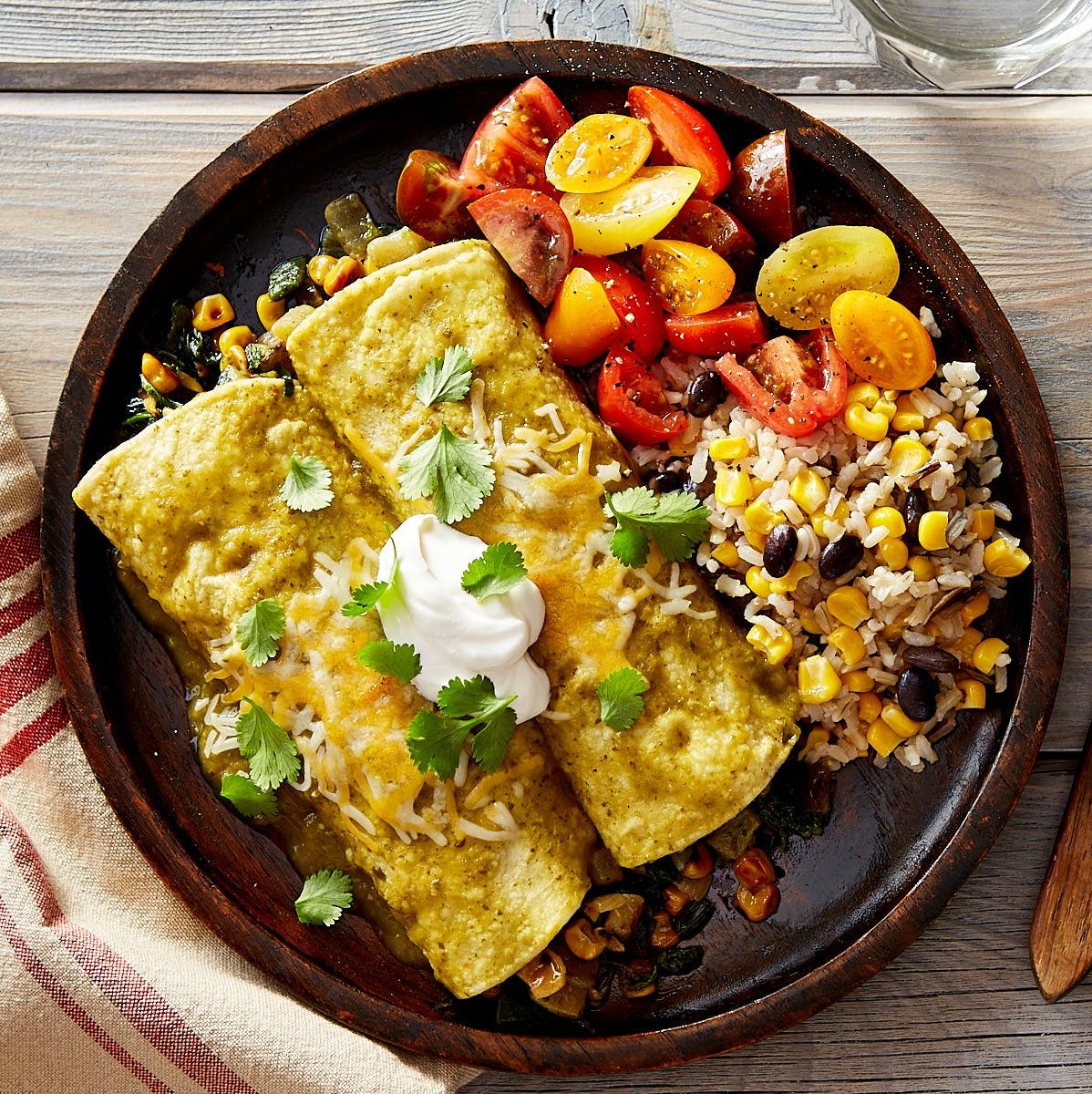 Salsa Verde Spinach Enchiladas with Corn & Black Bean Rice: Treat yourself to the perfect dinner (you deserve it!). These tasty vegetarian enchiladas are stuffed with sautéed spinach, poblano peppers, corn, and squash and topped with our signature spicy salsa verde. A dollop of sour cream tames the heat, and a side of corn and black bean rice completes this dish.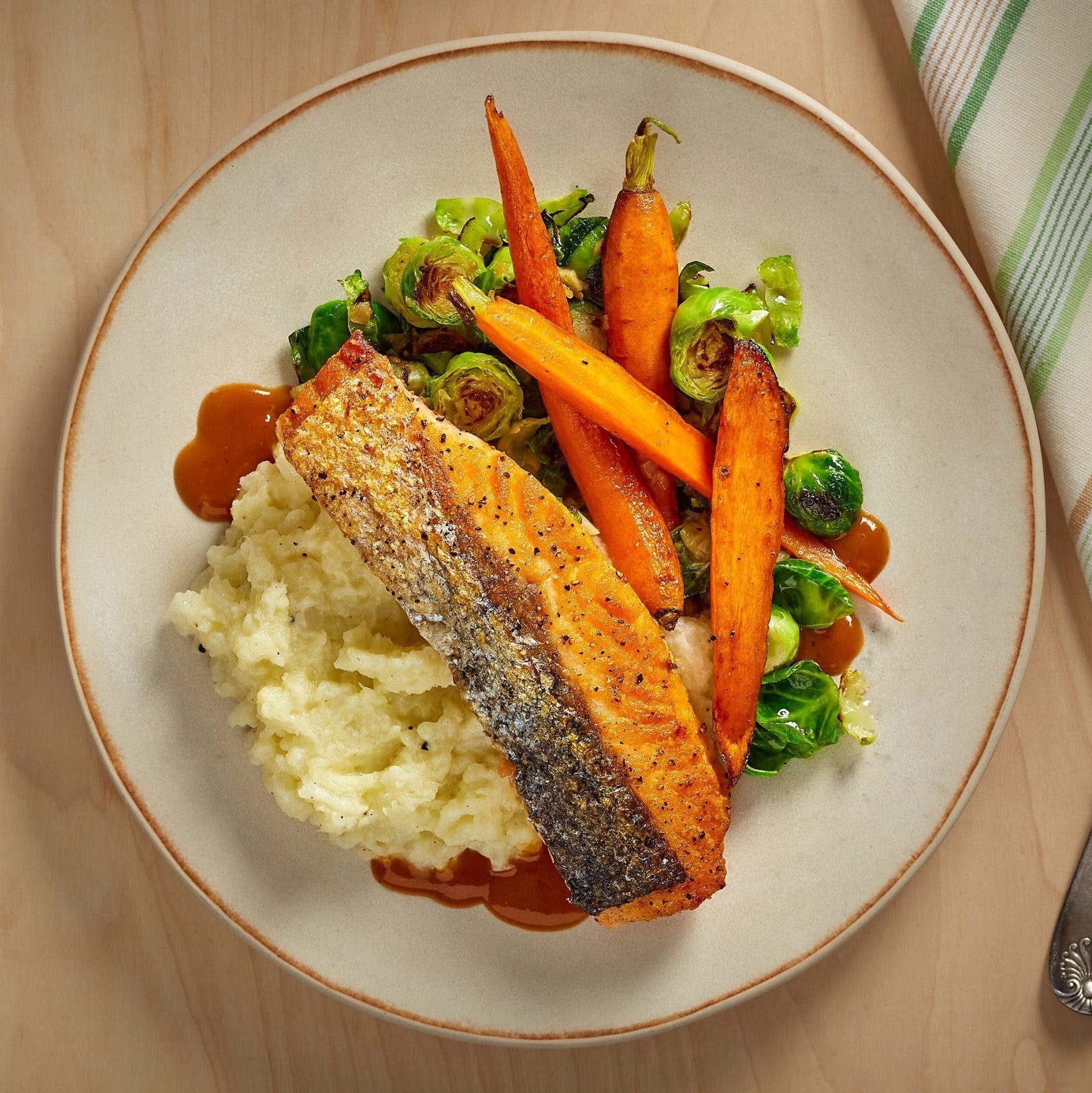 Salmon with Truffled Cauliflower, Roasted Carrots and Brussels Sprouts: Pan-seared salmon is served with a medley of roasted carrots and Brussels sprouts. A comforting side of cauliflower puree with black truffle butter is a tasty gourmet way to enjoy your vegetables.
Beef and Biscuit Casserole with Mixed Vegetables for Four: This comforting casserole is perfect for warming you up after a long winter day. Ground beef is simmered with a medley of carrots, green beans, peas, and corn in a creamy gravy sauce before being baked in the oven with a layer prepared with fluffy homestyle biscuits. The beef and biscuit casserole is served with a chopped romaine salad with ranch dressing to complete this easy-to-prepare family meal.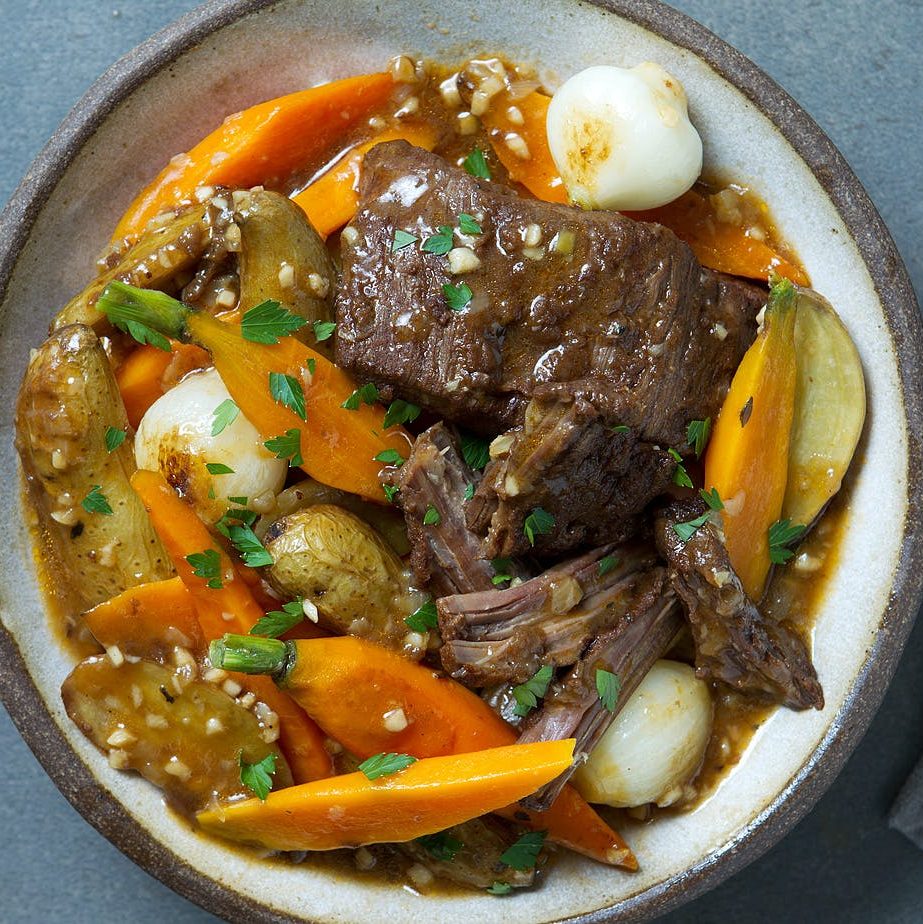 Yankee Pot Roast with Winter Vegetables: This soul-warming dinner kit is perfect for the cool winter weather. It takes just minutes to make but tastes like it's been slowly simmering on your stovetop for hours. Tender bites of braised pot roast are simmered with pearl onions and carrots in a rich demi-glace and served over roasted fingerling potatoes and topped with fresh parsley.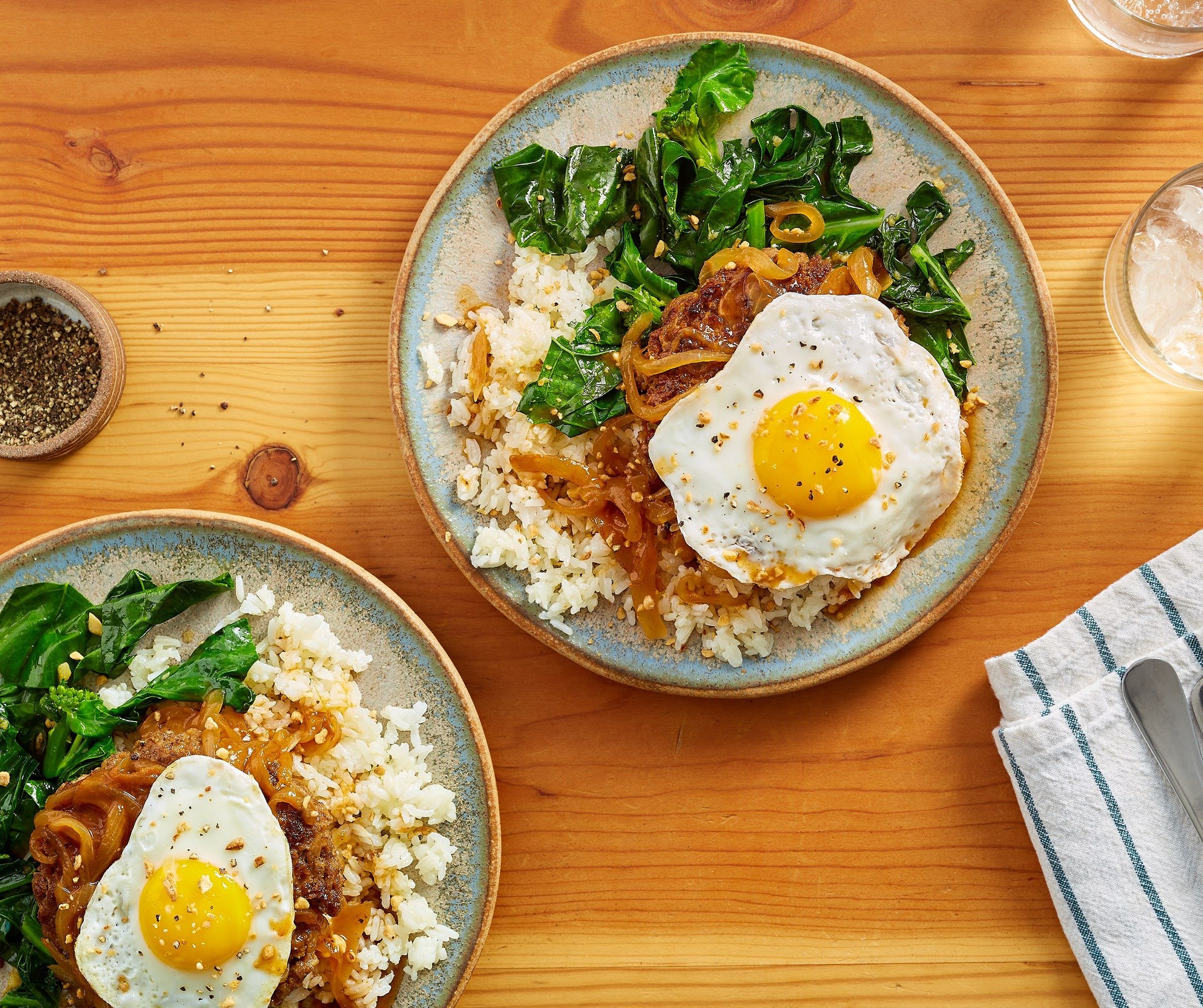 Loco Moco with Fried Egg, Toasted Garlic Rice, Brown Gravy, Chinese Broccoli for Four: Loco moco is Hawaii's ultimate comfort food creation. It features ground beef topped with a rich fried egg. It sits on a bed of rice topped with fried garlic, a creamy brown gravy, and sautéed Chinese broccoli. Your family will fall in love!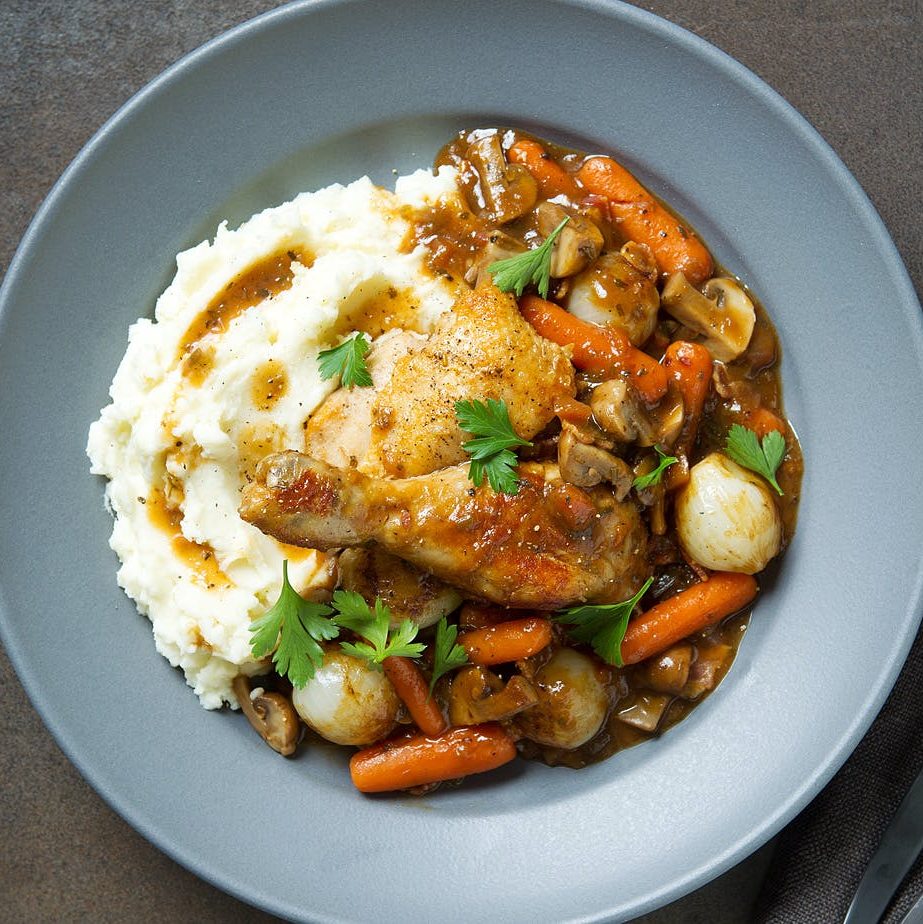 Coq au Vin with Mashed Potatoes for Four: We've made this classic French comfort dish super easy for you to prepare. Tender and juicy confit chicken is braised in a rich red wine sauce with carrots, pearl onions, wild mushrooms and a blend of aromatic spices. The tender braised chicken and vegetables are served over a bed of creamy mashed potatoes, perfect for warming up in the cool winter weather.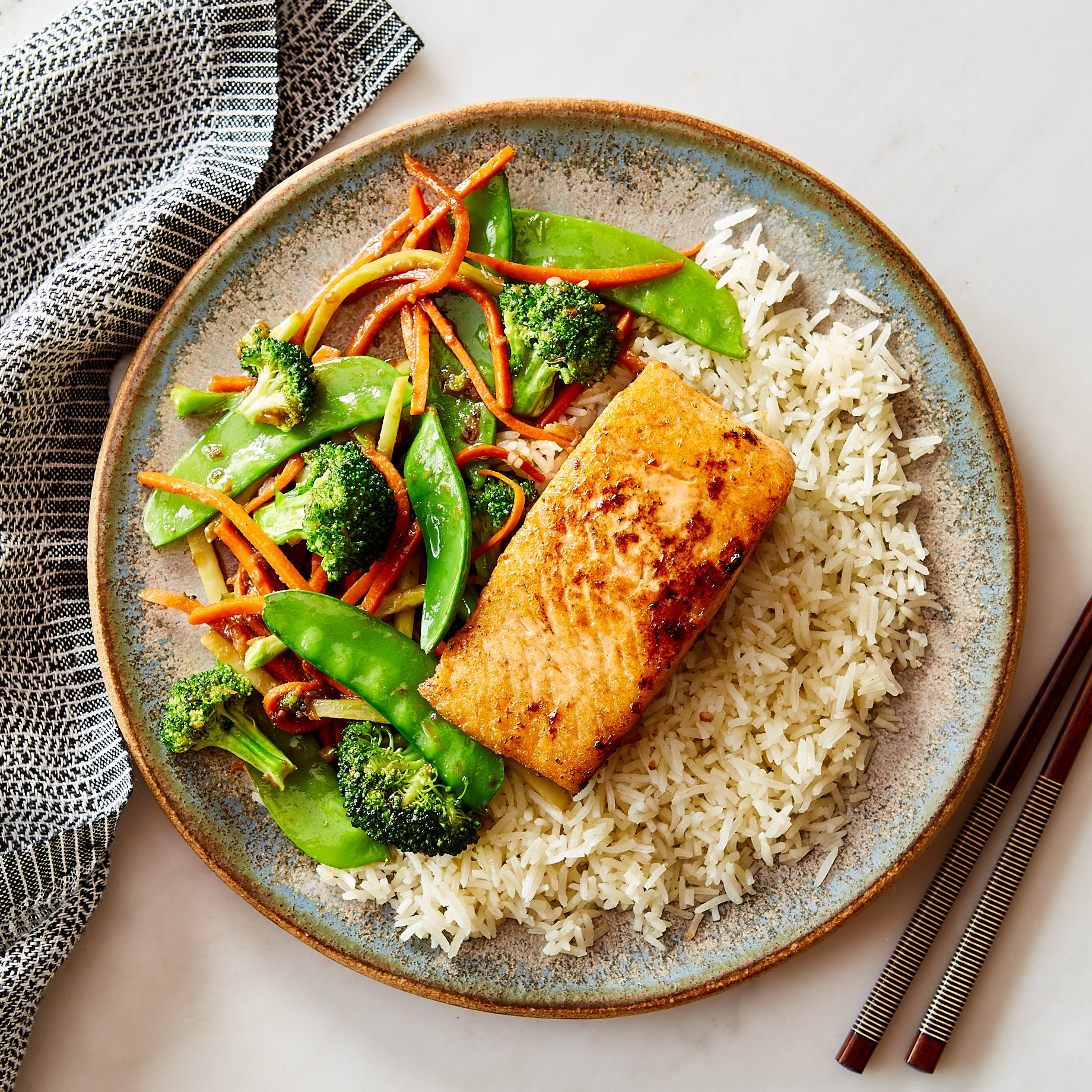 Miso Baked Salmon with Stir-Fry Vegetables & Jasmine Rice: Beautiful salmon fillets are coated in a sweet and savory miso soy glaze and then baked in the oven until moist and flaky. The miso baked salmon is served over a bed of jasmine rice with a medley of stir-fry Asian vegetables.
Osso Bucco with Polenta & Braised Vegetables: Make the evening special with this hearty, gourmet dinner. These no-fuss, full-flavored veal shanks have been slow-cooked and simmered in a tomato wine sauce until supremely flavorful and tender. The veal osso bucco is served over a creamy bed of polenta with a chunky tomato ragu. Our signature lemon gremolata adds zesty bright finish to this comforting meal.